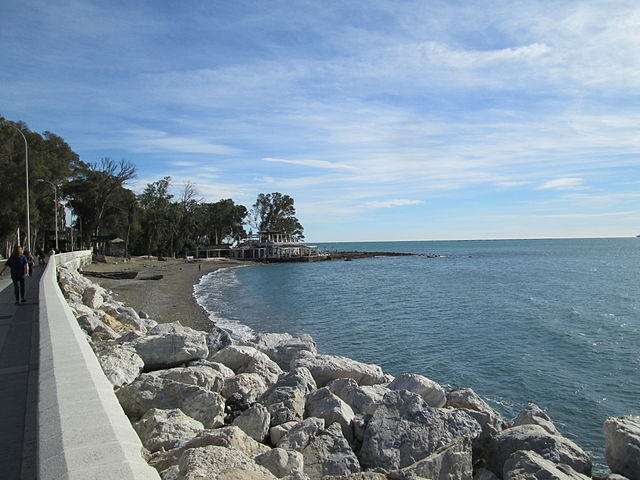 The beach of Baños del Carmen is a true coastal oasis in Malaga that captivates with its charm and relaxed atmosphere. Although it's not a traditional sandy beach, its unique features make it special and attractive to visitors.
A Bit of History
Baños del Carmen, an ancient neo-Mudejar style spa built in the 20th century, was once a meeting place for high society and famous artists. Today, this place has been restored and transformed into a versatile space that blends past and present.
Curiosities to Amaze You
A Refuge for Royalty
Baños del Carmen is named after Queen María Cristina, whose son, Don Juan, received the title of Count of Baños. Who would have thought this place was a royal spa?
From Spa to Cultural Oasis
In its heyday, Baños del Carmen attracted prominent writers and artists, such as the poet Federico García Lorca. The sea and breeze inspired creative minds for years.
Charming Architecture
The unique combination of neo-Mudejar and modernist elements gives Baños del Carmen a romantic and bohemian atmosphere. Strolling among its sculptures and historical benches will transport you to another era.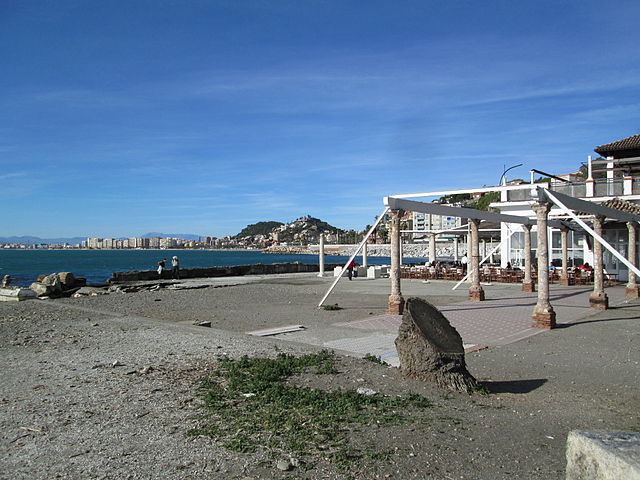 Natural and Rustic Setting
The beach of Baños del Carmen is known for its natural and rustic surroundings. Instead of sand, there is a rocky platform that extends into the sea, providing a firm surface for sunbathing and enjoying views of the Mediterranean. It's a perfect place to escape the crowded beaches and immerse yourself in a more intimate and peaceful ambiance.
Crystal Clear Waters
The crystal-clear waters of the beach are ideal for a refreshing swim. Baños del Carmen is famous for offering a unique bathing experience, where you can admire the seabed and enjoy marine life around you.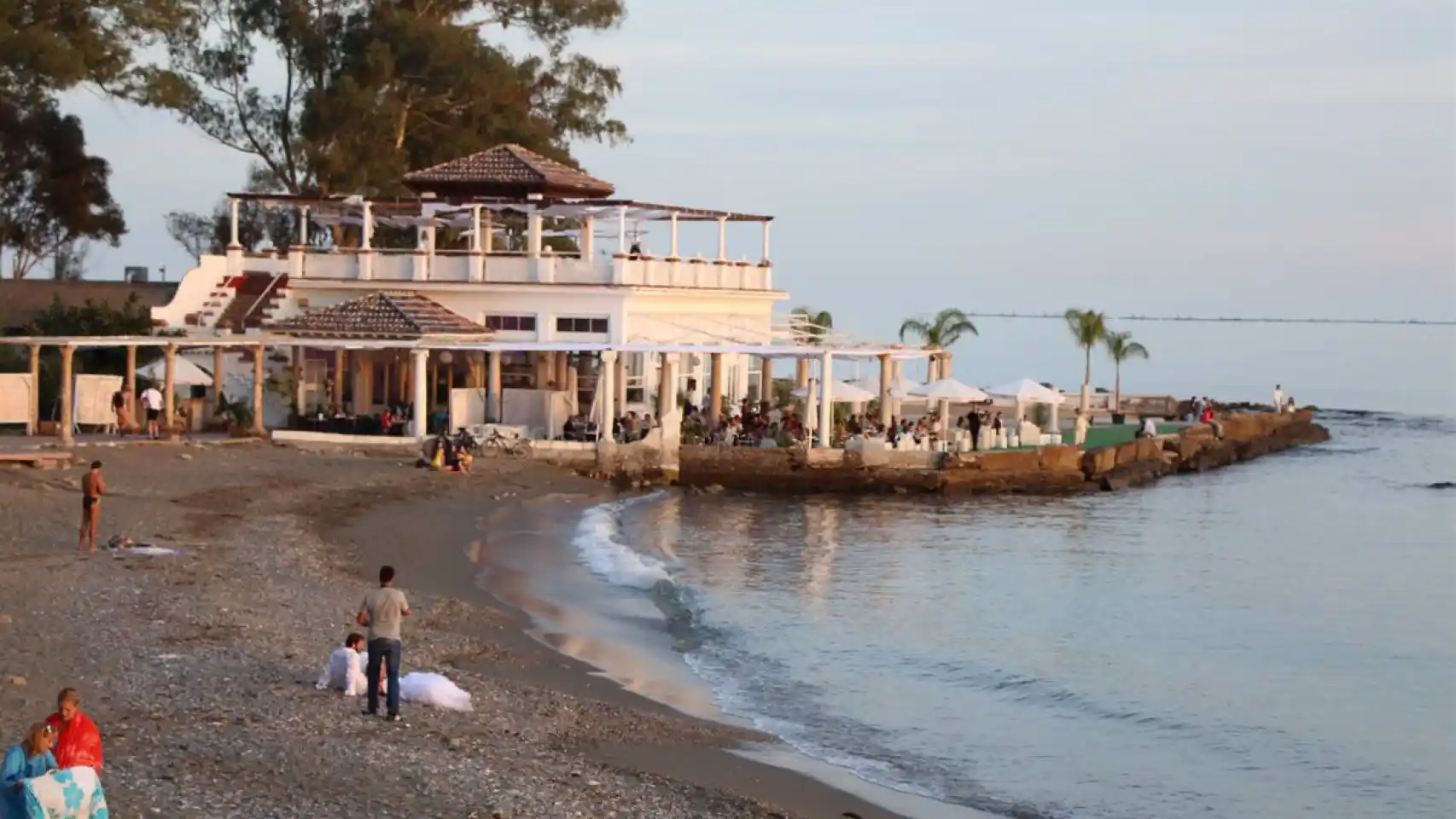 Unforgettable Sunsets
One of the main attractions of Baños del Carmen beach is the spectacular sunsets it offers every evening. With the horizon tinged in golden and orange tones, the place becomes a perfect stage to enjoy a romantic evening by the sea.
IF YOU'RE IN MALAGA, RESERVE A SUNSET FOR THIS SPOT.
Services and Bohemian Ambiance
Baños del Carmen beach offers some basic services for added comfort, such as showers, sunbeds, and umbrellas. However, its charm lies in its bohemian and relaxed ambiance. Here, you'll find alternative spots perfect for enjoying a good coffee, cocktail, or appetizer while gazing at the sea.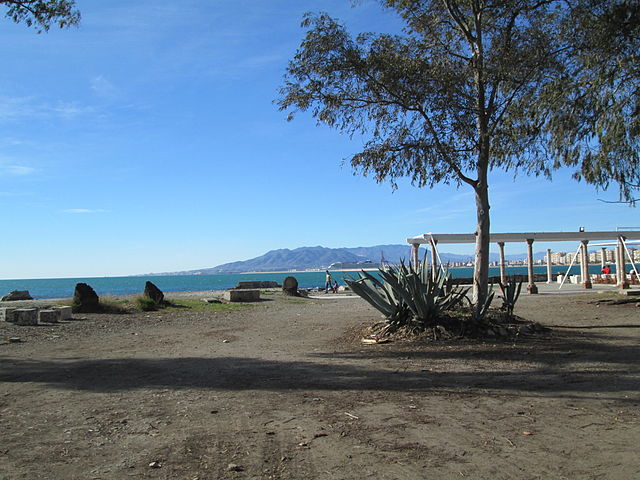 Alternative Activities
Around the beach, there are small spaces for practicing non-motorized water sports such as paddle surfing or kayaking. There are also trails for walking and exploring the surroundings, adding an adventurous touch to your visit.
How to Get to Baños del Carmen Beach?
Getting to Baños del Carmen is easy:
By Bus: If you prefer public transportation, lines 3, 11, and 34 will take you close to the place.
By Bike: Cyclists can also enjoy the ride with direct bike lanes to Baños del Carmen.
By Car: From the center of Malaga, it's only a 10-minute drive eastwards on Paseo de Reding. Follow the directions of Google maps, click here.
Visit this magical corner of Malaga, immerse yourself in its history, and enjoy unforgettable moments by the Mediterranean Sea. We look forward to welcoming you at Baños del Carmen, where you can discover all its charm!
Have you been to this beach? Share your experience with other users.