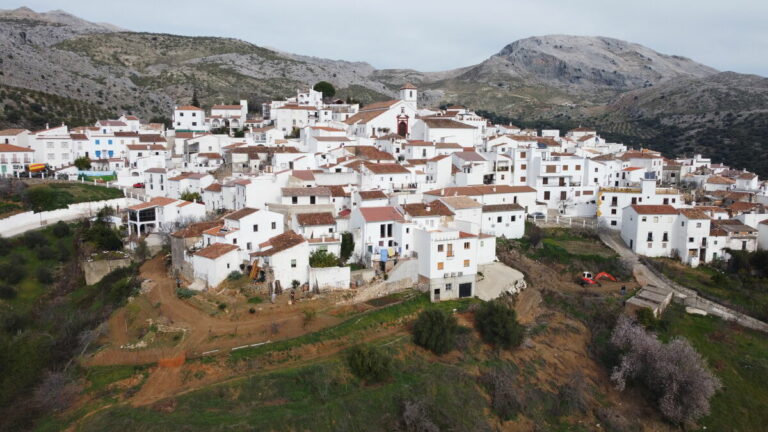 The province of Málaga is renowned for its beautiful beaches and vibrant urban life, but hidden within its mountains and valleys lie picturesque villages waiting to be explored. Here, we present the 10 smallest villages in Málaga, each with fewer inhabitants, authentic hidden gems that will transport you to a world of rural charm and natural beauty.
1. Atajate (169 inhabitants)
Officially the smallest village in Málaga, Atajate, while slowly decreasing in population, is still a charming place to visit. Its urban center boasts attractions like the upper neighborhood, traditional facades, and the parish church of San José. You can also enjoy local cuisine at places like Venta El Paisaje or the Audalázar restaurant.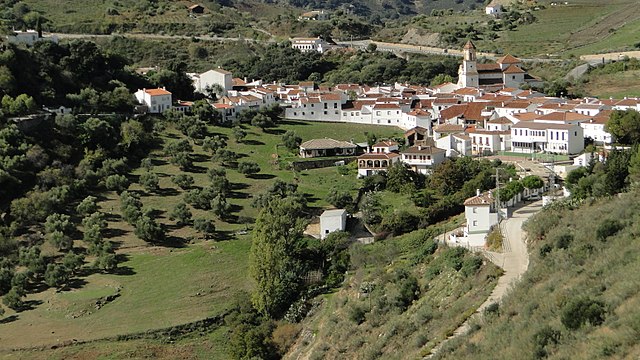 2. Salares (174 inhabitants)
This village on the Mudéjar Route is a historical treasure. The Church of Santa Ana, with its minaret built in the 13th and 14th centuries, is an architectural gem. You can also explore the Casa Torreón and the medieval Salares Bridge. Nature enthusiasts will find hiking routes in the Natural Park of Sierras de Tejeda, Almijara, and Alhama.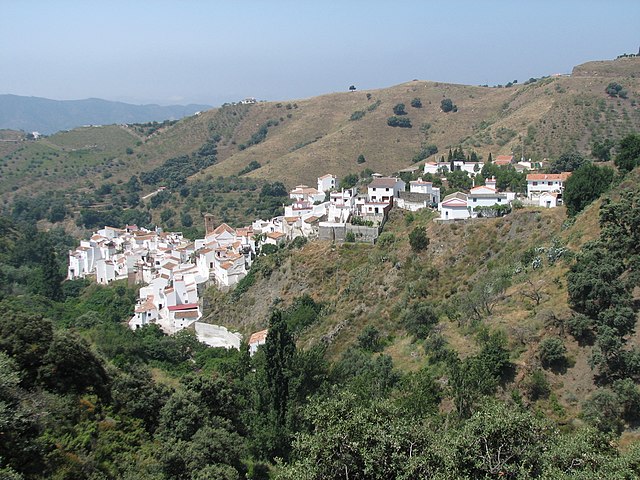 3. Benadalid (225 inhabitants)
Benadalid welcomes you with a small medieval fortress that houses its cemetery. This village in the Genal Valley features a 13th-century castle, the Church of San Isidoro, and breathtaking panoramic views. You can enjoy a meal at La Fonda or Venta La Solana and stay at the Finca Almejí hotel or local rural houses.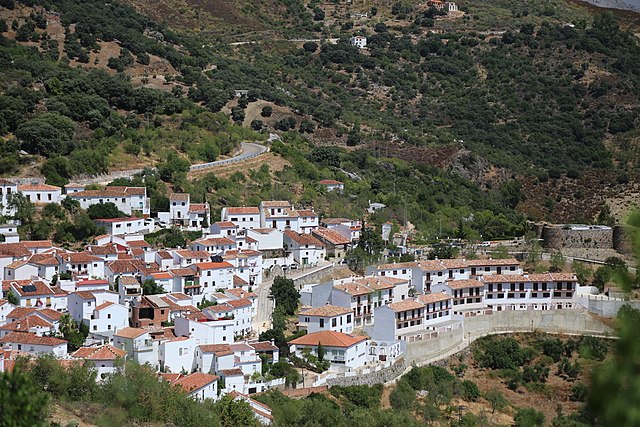 4. Júzcar (225 inhabitants)
Júzcar is famous for its blue urban center, once known as the "Smurf Village." Now called the "Blue Village," it offers family fun with zip lines and climbing walls. You can also go canyoning in the Sima del Diablo. Don't miss the La Bodega restaurant and Torricheli Bar for an authentic culinary experience.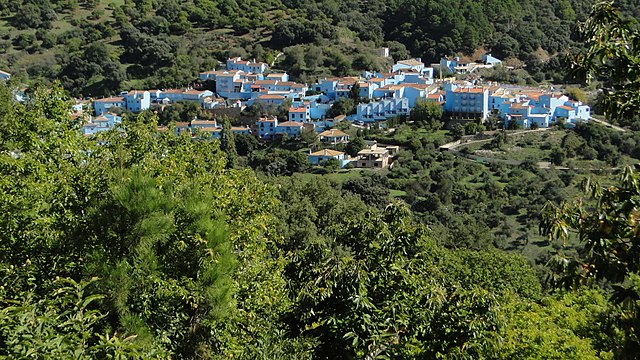 5. Cartajima (247 inhabitants)
Cartajima is the highest village in the Serranía de Ronda, providing spectacular views. Its church, the parish of Nuestra Señora del Rosario, is an architectural landmark. Additionally, you can explore the Chorreras de Balastar, impressive waterfalls, and savor local cuisine at Mirador del Genal or Horno Frasquita.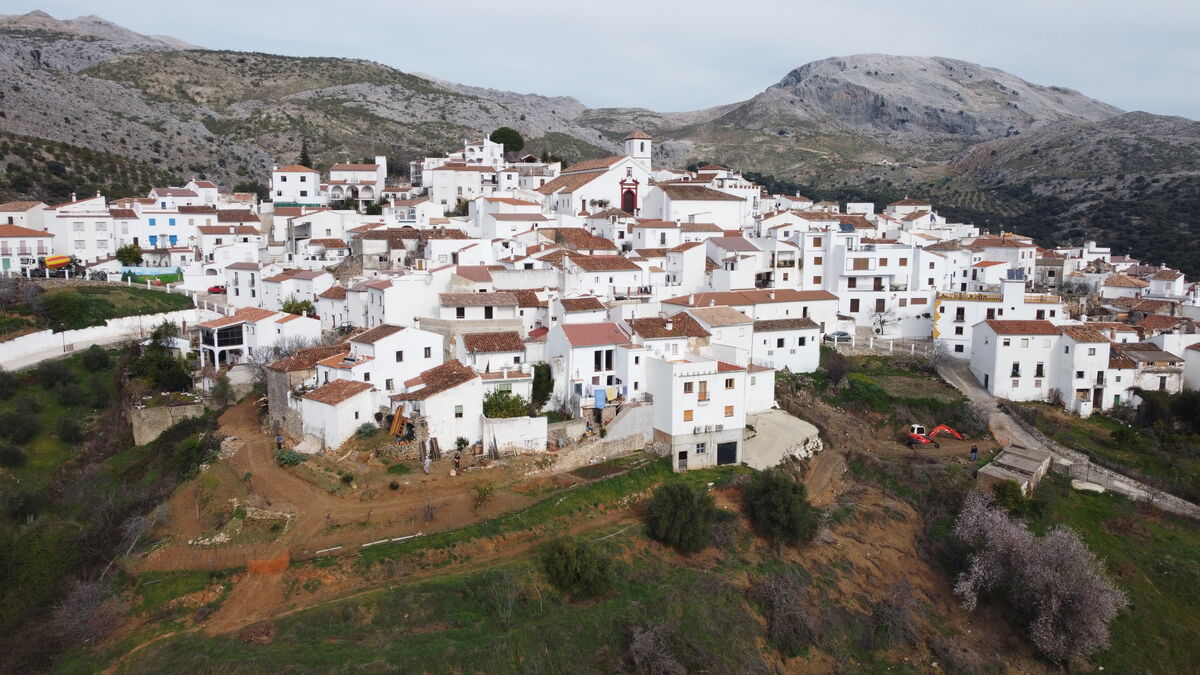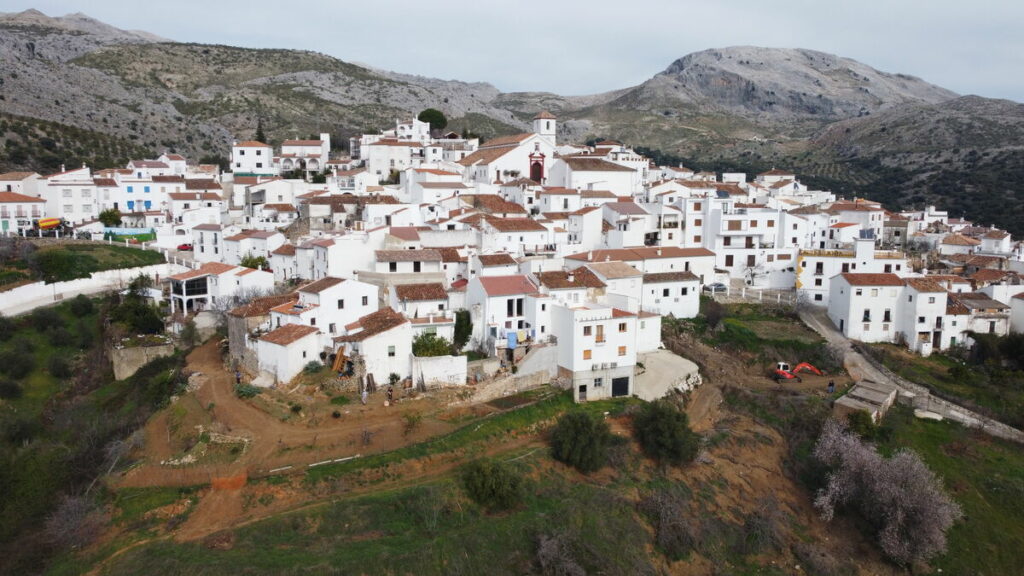 6. Faraján (248 inhabitants)
Known as "a white swan in a pond of green hope," Faraján is a special place in Alto Genal. Its landscape stands out with chestnut trees and limestone cliffs. Don't miss the Church of Nuestra Señora del Rosario and the Chorreras de Balastar. La Bodega restaurant offers an authentic culinary experience.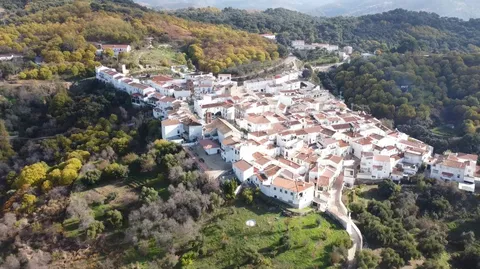 7. Alpandeire (252 inhabitants)
Alpandeire is famous for the Church of San Antonio de Padua, known as the "cathedral of the Serranía." It's also the birthplace of Fray Leopoldo. You can explore the Fray Leopoldo Route and visit his birthplace. La Casa Grande hotel and the associated restaurant are excellent choices for accommodation and dining.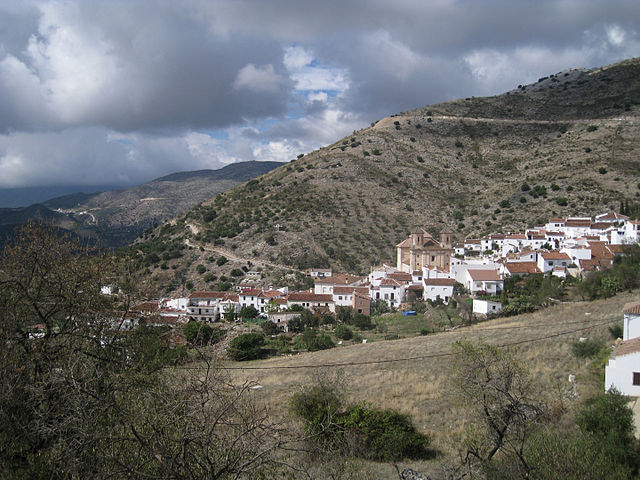 8. Parauta (253 inhabitants)
Parauta is a significant chestnut producer in the province of Málaga. In autumn, the Bosque de Cobre (Copper Forest) is a spectacle of deciduous leaves and chestnut trees. The Chestnut Museum is an interesting visit. Additionally, there are viewpoints and hiking routes in the Sierra de las Nieves Natural Park.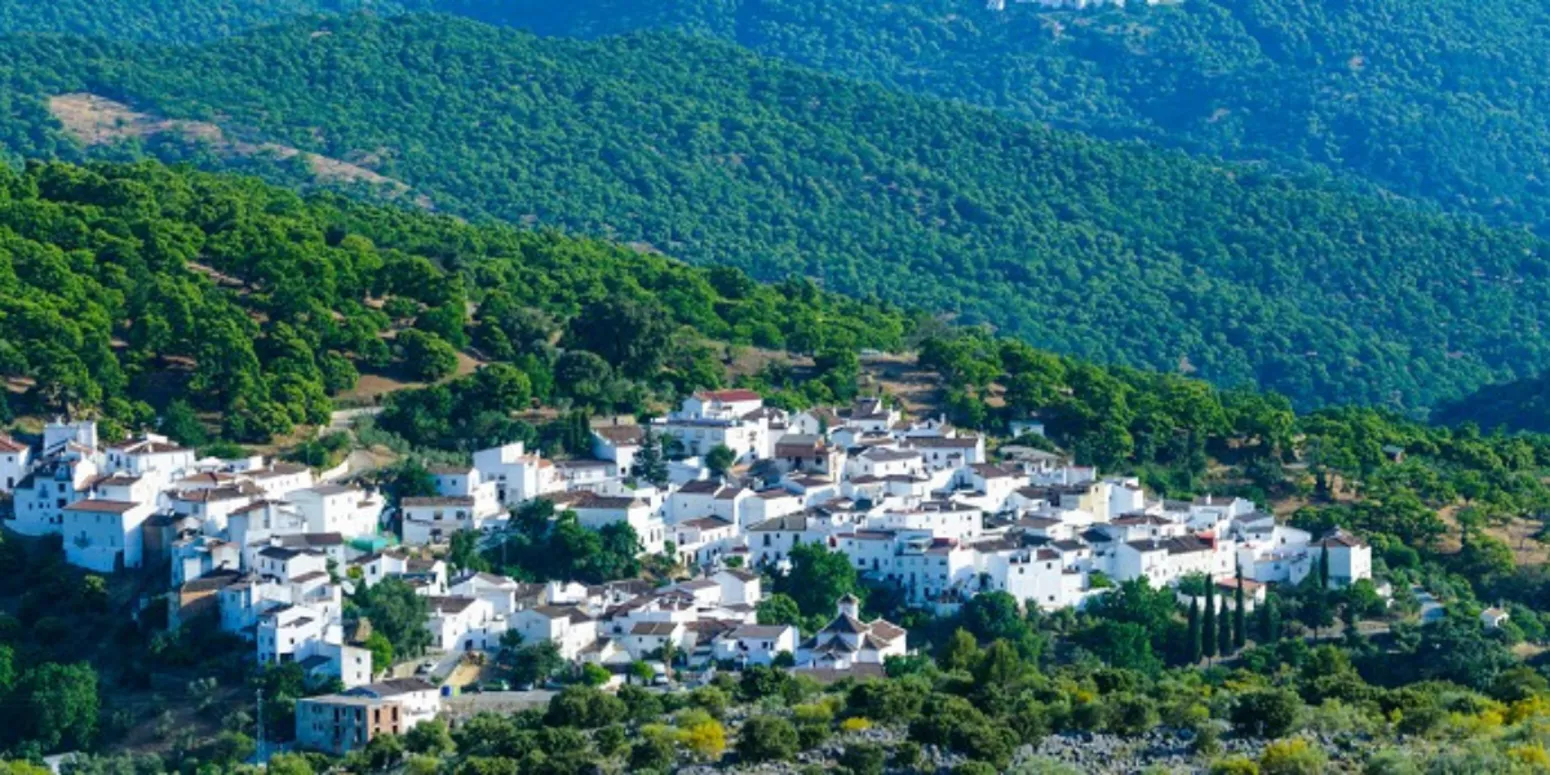 9. Pujerra (294 inhabitants)
Pujerra is famous for its chestnut harvest and the Bosque de Cobre. The Chestnut Museum is an interesting place to learn about this cultivation. You can also enjoy hiking routes and visit the Church of Espíritu Santo and the hermitage of San Antonio.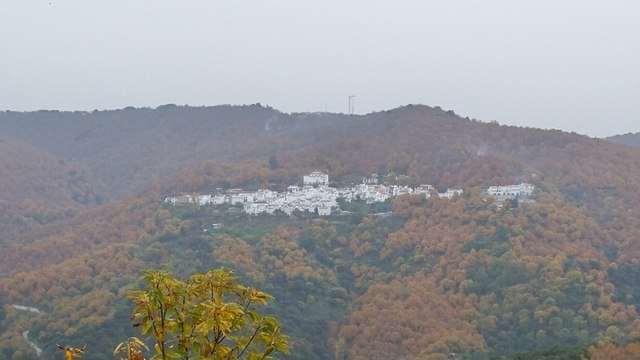 10. Jimera de Líbar (376 inhabitants)
This village in the Guadiaro Valley offers stunning hiking routes and is surrounded by the Grazalema and Alcornocales Natural Parks. The Church of Nuestra Señora del Rosario is a highlight. Jimera de Líbar is an ideal place for nature lovers and offers the opportunity to live in a peaceful and beautiful environment.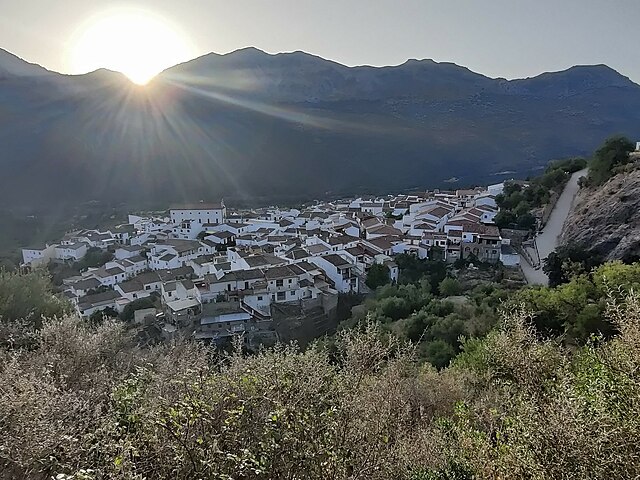 THESE VILLAGES ARE HIDDEN TREASURES THAT WILL TRANSPORT YOU TO A WORLD OF NATURAL BEAUTY AND RURAL AUTHENTICITY. DISCOVER THEIR CHARM ON YOUR NEXT VISIT TO MÁLAGA!
Have you visited any of Málaga's smallest villages?
Leave a comment telling us which one you like the most and recommend visiting. Share your experience.