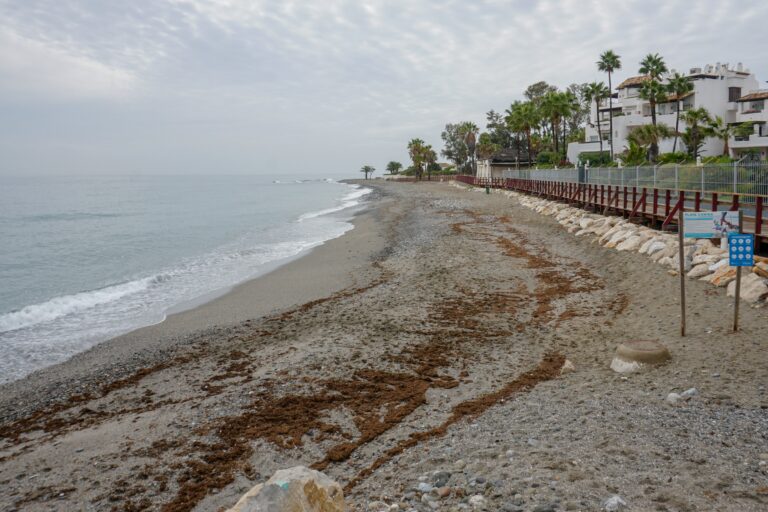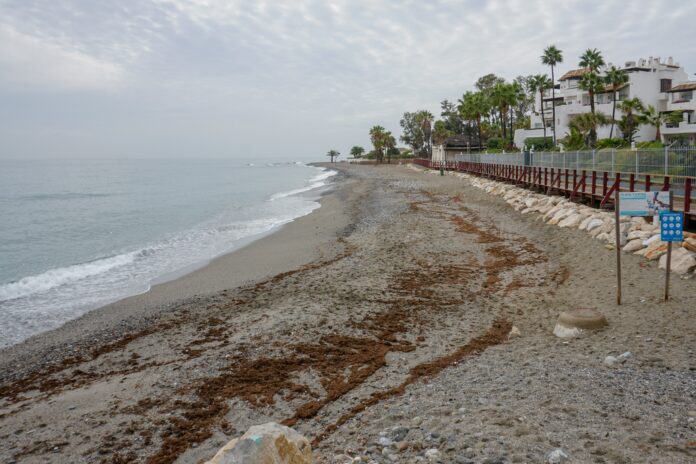 The dog beach Ventura de Mar is located in the westernmost area of Nueva Andalucía Beach in Marbella. It is a semi-urban beach with dark sand and an average width of about 25 meters.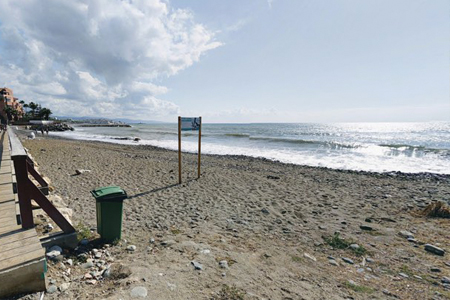 The dog area is enclosed and delimited by about 250 linear meters next to the Gran Hotel Guadalpín Banús. It is the perfect place to enjoy a day at the beach with your four-legged friend, while playing, having fun splashing in the shore and swimming in the water. Although it is a somewhat rocky beach, its natural environment is unmatched as it is located near the mouth of the Guadaliza River.
Beach Services
It has basic services such as nearby parking, trash cans, bags for collecting waste, showers, and public bathrooms. Additionally, since it is close to the Gran Hotel Guadalpín Banús, there are beach bars and restaurants nearby where you can enjoy a meal or a drink.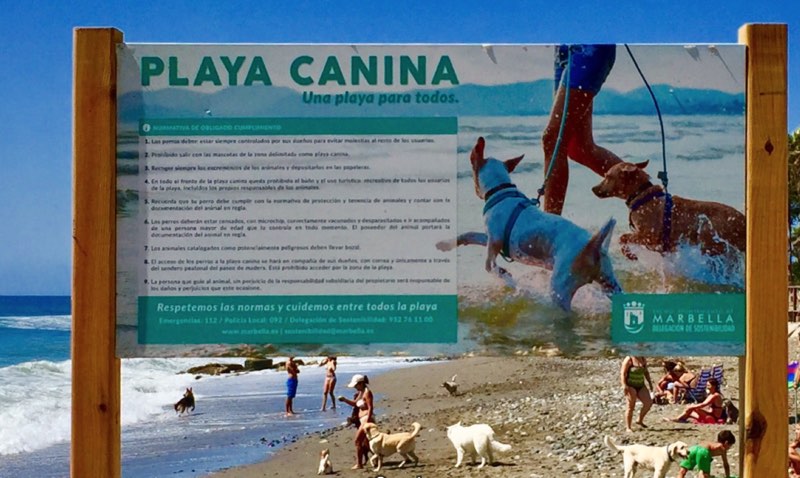 Rules of the Ventura de Mar Dog Beach in Marbella
Keeping dogs under control at all times: It is the owner's responsibility to ensure that their pet does not disturb or attack other dogs or people on the beach.
Keeping vaccination records up to date: All dogs must be vaccinated and have the corresponding microchip to ensure the safety of all users.
Picking up dog waste: Owners must carry bags to collect their pets' waste and dispose of it in the bins provided on the beach.
Respecting other beach users.
Prohibition of bathing in the dog beach: The beach is only intended for the use of pets and their owners.
Dogs can only be loose in the designated area: It is prohibited for dogs to roam freely on the beach, except in the specific area designated for them.
Owners are responsible for any damage caused by their pet: If the dog causes damage to third parties, the owner will be solely responsible for it.
It is important to comply with these rules to ensure the safety and coexistence of all beach users.
Ventura de Mar Dog Beach Hours in Marbella
Beach open year-round. No time restrictions.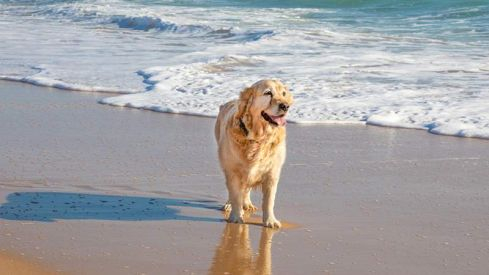 How to Get to the Dog Beach Ventura de Mar in Marbella?
To get to Ventura de Mar Dog Beach in Marbella, you can use either public transportation or your own vehicle. If you choose to use public transportation, you can take the line 1 of the Marbella city bus to the "Hotel Guadalpin Banus" stop, which is just a few meters from the dog beach. If you prefer to go in your own vehicle, you should take the A-7 highway towards Marbella and take the exit towards Avenida José Banús. Continue along this avenue until you reach Ventura del Mar Beach, where the dog area is located. You can also use private transportation services or a taxi.
Follow the directions by clicking here.
User Reviews
Have you been to this dog beach? How was the experience? Leave us your comments.