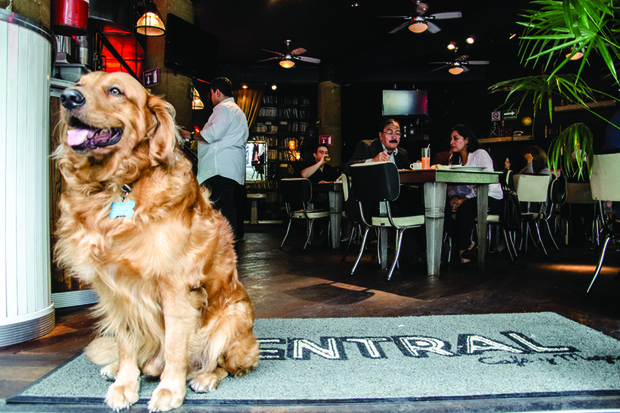 It's good to know which bars and restaurants to go with your dog if you're planning to travel to Malaga with your dog. Some places even provide a water bowl without even asking for it.
According to the new ordinance of Malaga Capital, which came into force in April 2017, and is published in the BOP, pets have access to hotels, restaurants, shops, and banks unless expressly prohibited by the competent authority.
Thanks to this legislation, we should not have any problems if we sit on a terrace of a bar or restaurant, but if we want to go inside, we must know the establishments that allow pets.
DOG FRIENDLY BARS AND RESTAURANTS IN MALAGA
Here are the "dog-friendly" bars and restaurants where dogs are allowed in Malaga Capital:
And these dog-friendly bars and restaurants to go with your dog in towns of the province of Malaga:
Additionally, there is an app called "Malaguau" created by the City Council of Malaga that can be downloaded for free on both Android and Apple devices. The app includes geolocated locations of establishments in the city where dogs are allowed to enter. It also features information on dog parks, veterinarians, and dog-friendly accommodations.
The Malaguau app also has a tab with information on the regulations for owning animals, including the new ordinance on Animal Welfare, Protection, and Responsible Ownership, which was published in the BOP on April 12, 2017, to learn about the rights and responsibilities of pet ownership in the city of Malaga.
Would you like to add a restaurant or bar to our list? Contact us at info@infotourmalaga.com and we will add it.