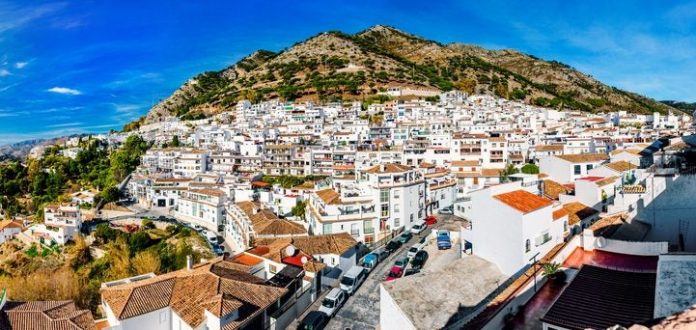 MIJAS, A CHARMING WHITE VILLAGE
The town of Mijas, located about 30 km from Malaga, is one of the most charming white villages visited on the Costa del Sol. It is nestled between the mountains and the sea and preserves the typical charm of Andalusian white villages.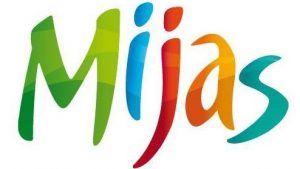 The contrast of the white houses on the slopes of the Sierra de Mijas mountains against the greenery of pine trees and characteristic Mediterranean vegetation is wonderful.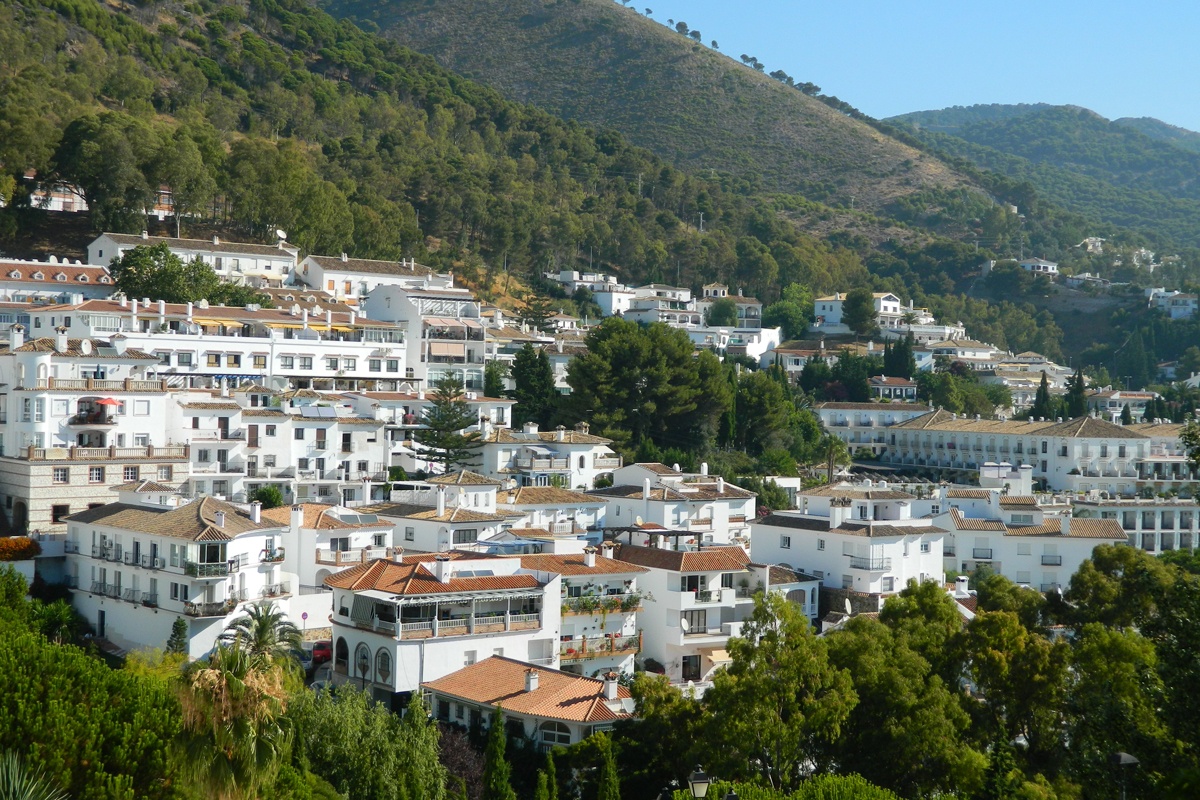 The town of Mijas is divided into three urban areas: Mijas Pueblo (on the slopes of one of the mountains of the Sierra de Mijas, which constitutes the true historical center of the town), Las Lagunas (the most modern area known as Mijas Costa), and La Cala de Mijas (the coastal area of the town, along the Mediterranean Sea, with over 12 km of coastline where you can find numerous beaches for all tastes). Although the most attractive area for tourists is Mijas Pueblo, with its typical Andalusian village appearance.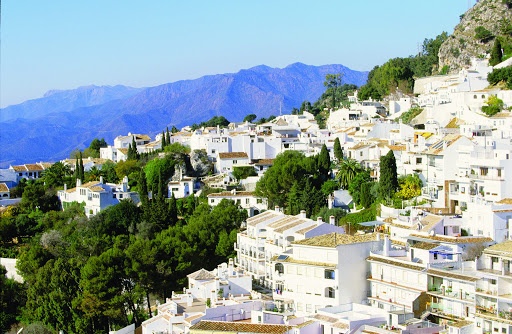 MIJAS PUEBLO
The most attractive area of Mijas is Mijas Pueblo, with its typical Andalusian village appearance. It is a village with narrow and winding streets, lined with whitewashed houses adorned with blue flower pots and colorful flowers.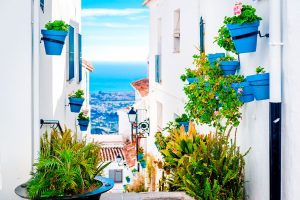 In the village, you will also find numerous viewpoints where you can enjoy the wonderful views of the nature of the Sierra de Mijas and the beautiful sea of the Costa del Sol.
Mijas with a Christian touch
Parroquia de la Inmaculada Concepción: located in the historic center, at the highest point of the village. This church from the 16th century was consecrated in 1631, it was built on the site of an ancient Arab mosque, and the Mudéjar-style tower serves as its bell tower. It features three naves separated by semi-circular arches supported by marble columns, as well as two side chapels. It also preserves eight marvelous Baroque frescoes from that period.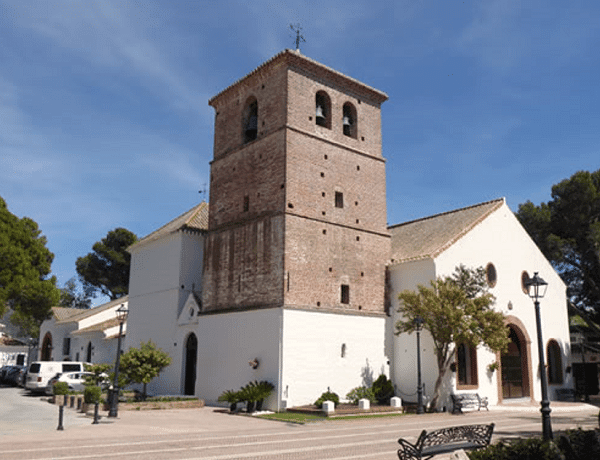 Virgen de la Peña Hermitage: Another emblematic place in the village of Mijas is the Hermitage of the Virgen de la Peña. It is located in a cave carved into the rock between the years 1656 and 1682, and a sacristy was added to it with irregular stone, simulating a natural formation. The Virgen de la Peña is the Patroness of Mijas.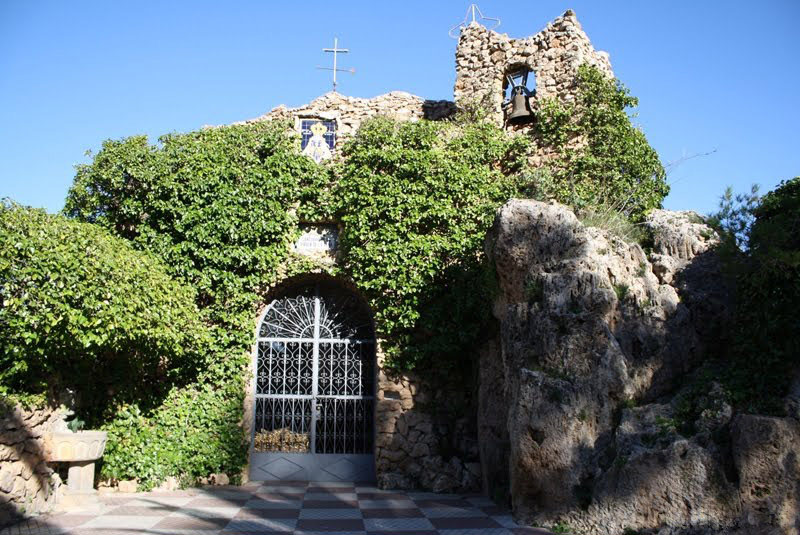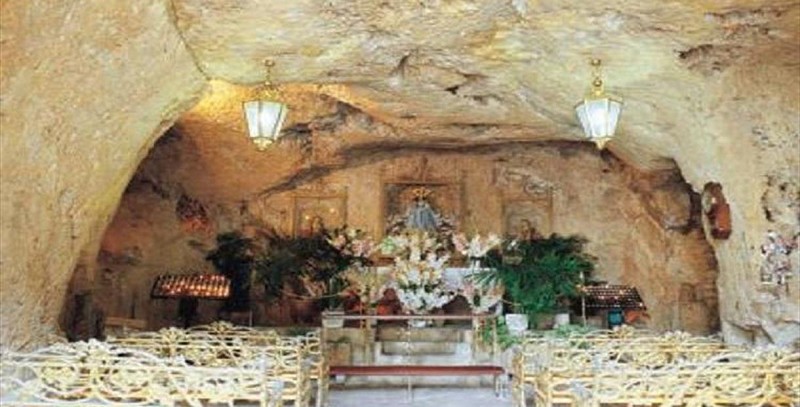 Nuestra Señora de los Remedios Hermitage: This small-sized 18th-century hermitage has been extensively restored and houses the sculpture of the Virgen de los Remedios from the 18th century.
San Antón Hermitage: Built in the 18th century, this hermitage consists of a single nave. Inside, you will find a polychrome wooden sculpture of San Antón from the same period.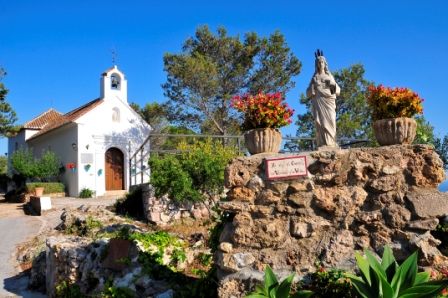 Mijas' Historical and Cultural Side
Castle, Walls, and Gardens of the Mijas Wall:
The castle and the old fortress that once surrounded the city, protecting its population, are now a major attraction in Mijas. The 15th-century walls, declared a Cultural Heritage site in 1985, are surrounded by gardens where you can take a leisurely stroll. There is a viewpoint overlooking the city of Mijas and nearby towns, offering views of the sea. There is also a children's area where you can relax while the little ones play.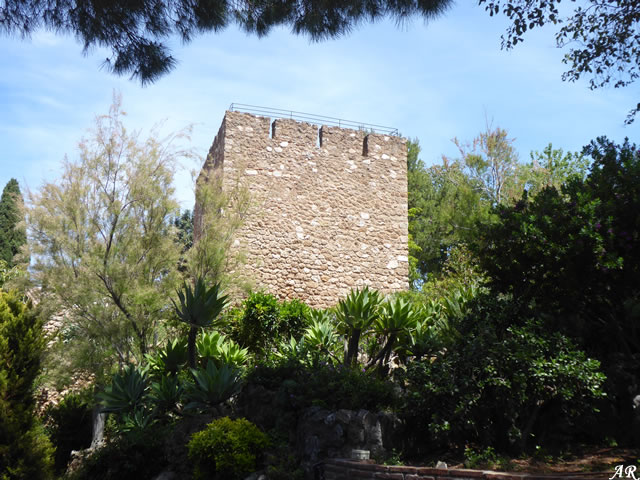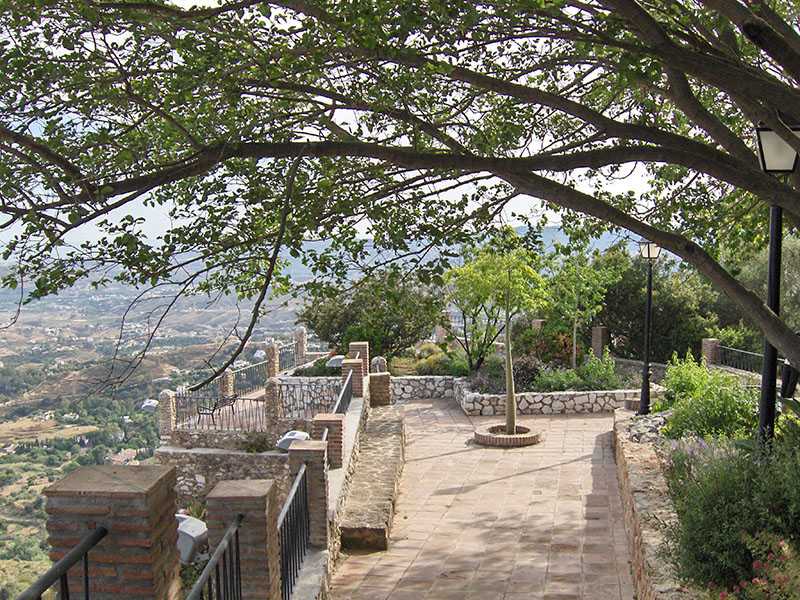 Compass Viewpoint:
The Compass Viewpoint is a perfect viewpoint and a significant place in the village, offering stunning panoramic views of Mijas and the Mediterranean coast. It is located within the Japanese garden.
Historical Ethnological Museum – The House Museum:
Inaugurated in 1995, the Ethnological Museum is a showcase of the ancient traditions and crafts of Mijas. It recreates a traditional house, a wine cellar, and two olive oil mills. The museum displays farming and fishing tools, as well as local handicraft items.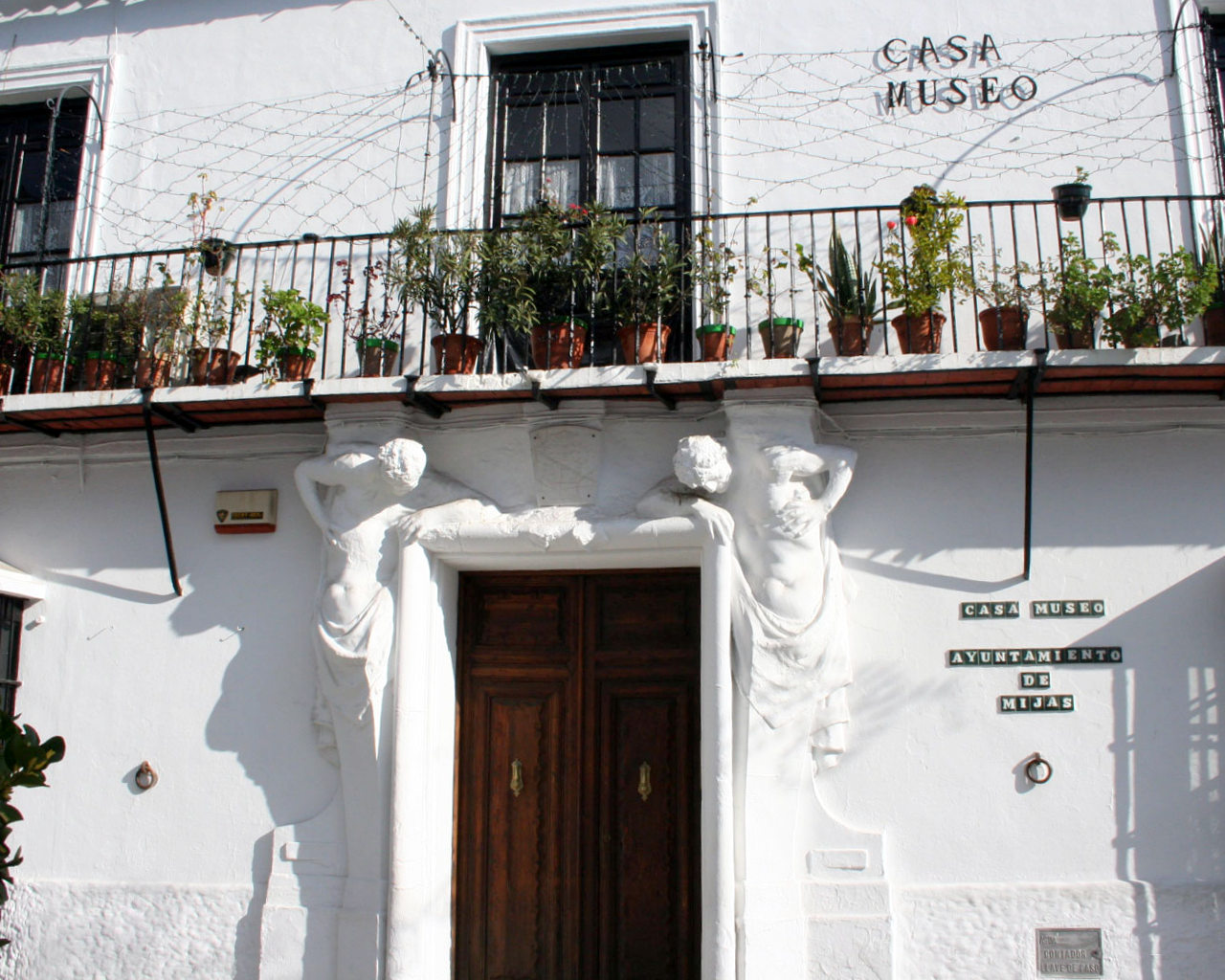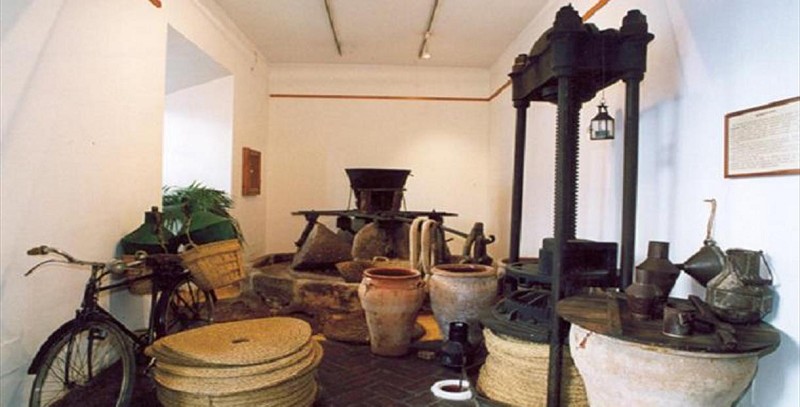 Mijas Miniature Museum:
Also known as the Carromato de Mijas or Caravan of Max, this museum houses a collection of over 350 miniatures from 50 different countries. It includes remarkable pieces such as Leonardo da Vinci's "The Last Supper" carved on a grain of rice, representations of the "Seven Wonders of the World" carved on a toothpick, or a portrait of Abraham Lincoln painted on the head of a pin, among others.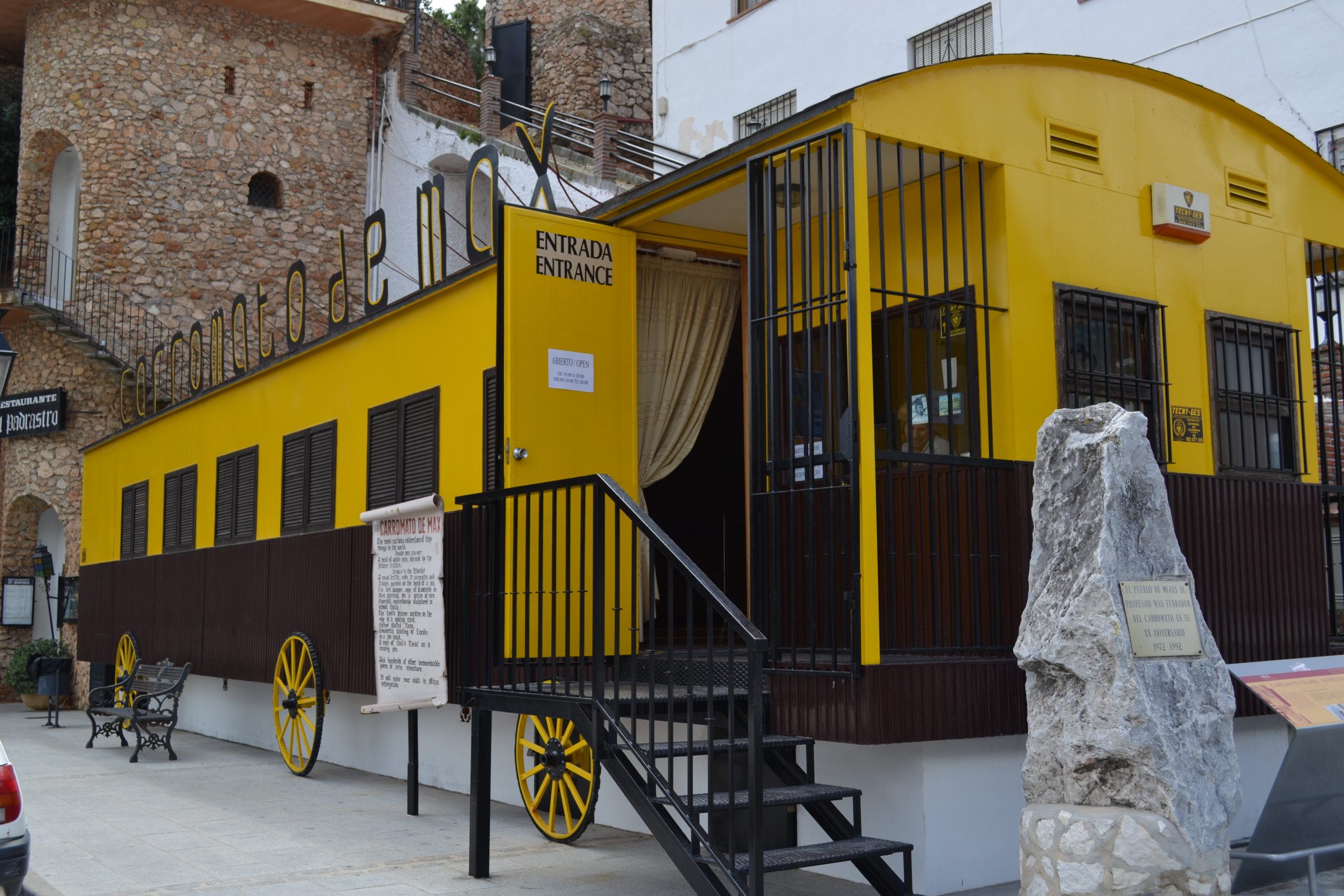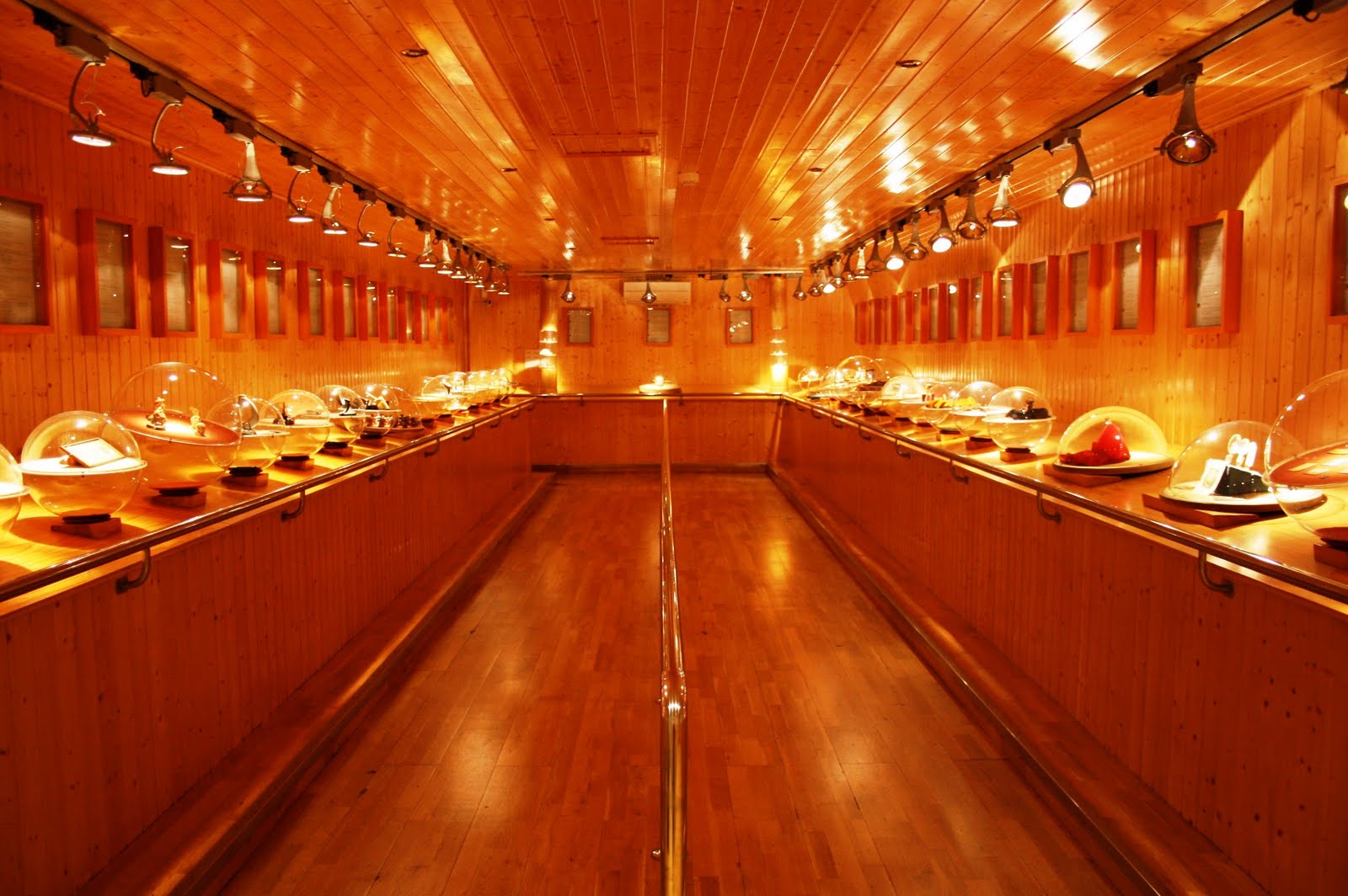 Flour Mill:
With over 200 years of history, this mill recreates the operation of ancient flour mills.
Contemporary Art Center:
Opened in 2013, it houses the second-largest collection of Picasso ceramics in the world in terms of the number of works. Additionally, the center hosts various temporary exhibitions. Saturdays are particularly special as free workshops for children are held during this time.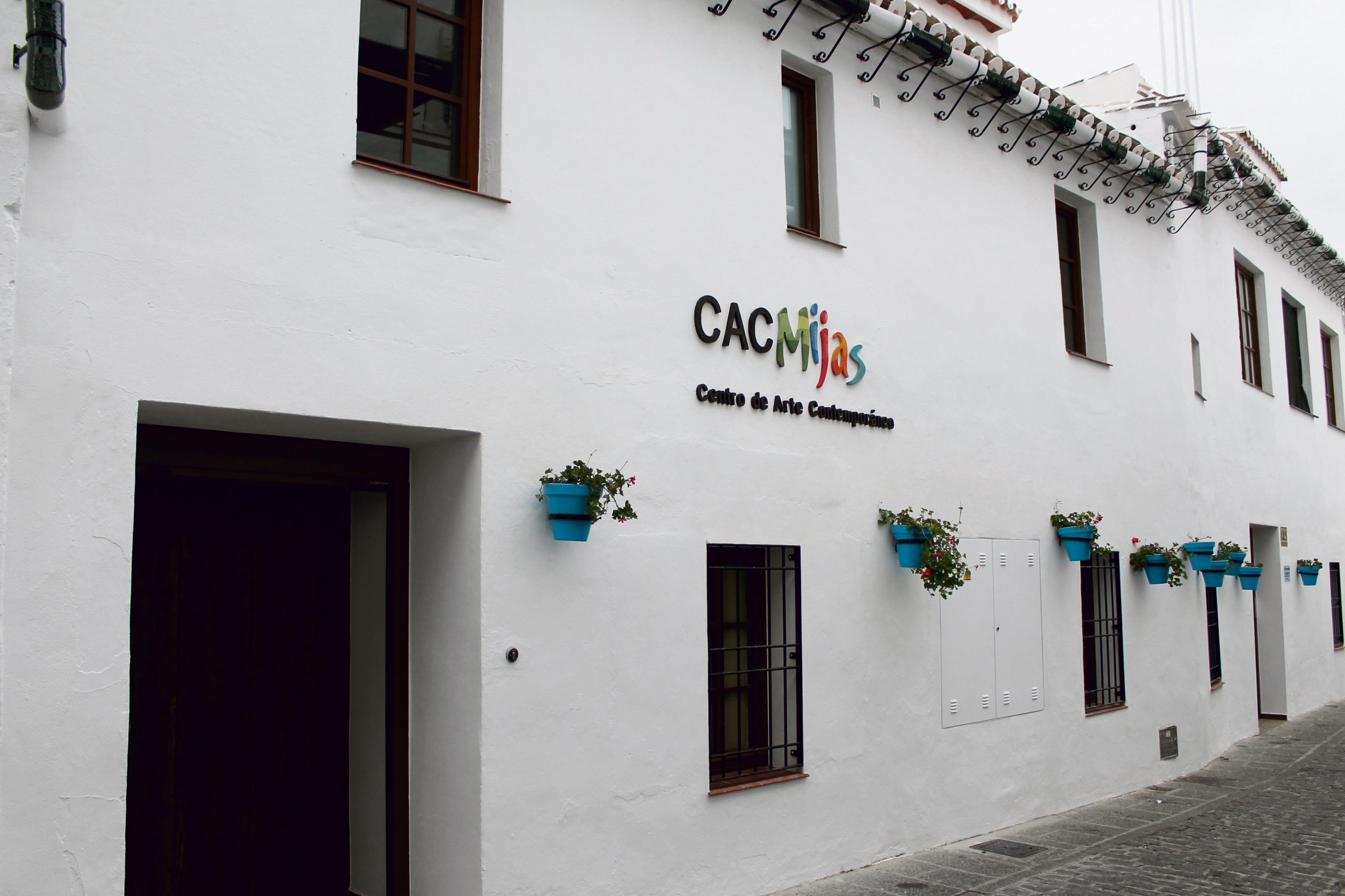 Watchtowers

:
Four watchtowers that were part of an ancient defensive line along the Malaga coastline. These include the Torre de Calaburras, Torre Nueva de la Cala del Moral, Torre Batería de la Cala del Moral, and Torre de Calahonda. There is an Interpretation Center for the Watchtowers located in the Torre Nueva de la Cala del Moral, where visitors can learn more about these watchtowers through various resources, such as a scale reproduction of the four towers.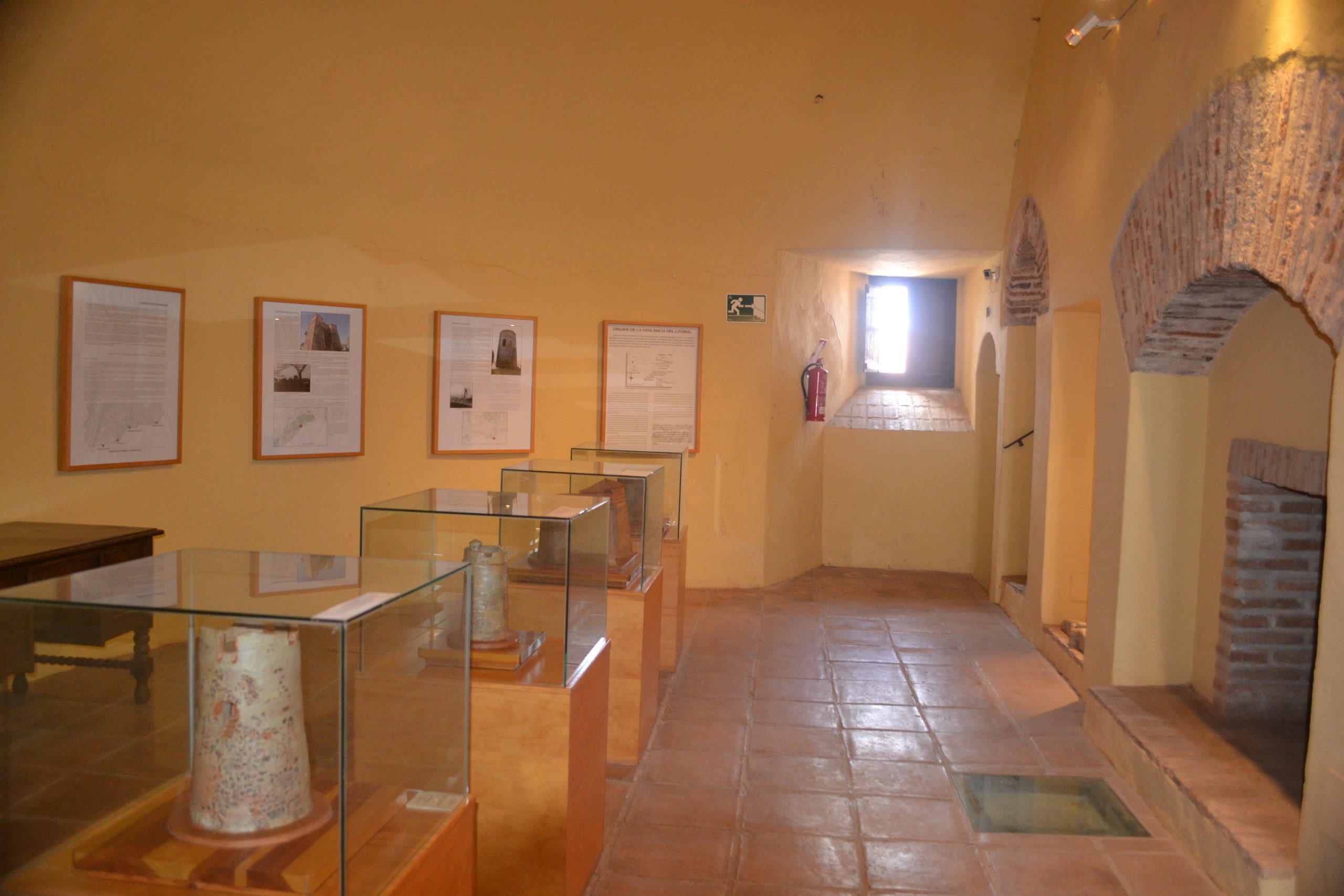 Las Lagunas Theater:
This is where cultural events take place in the municipality. Throughout the year, it hosts musical festivals such as the Flamenco Festival, La Noche Latina, and the Calapop Festival in August, the Celtic Night in June, and the Mijas Jazz Festival in autumn. There are also classical music concerts, flamenco performances, and dance shows in summer. Additionally, events like the Storytelling Contest, International Day of Villages, and Market of the Senses are held here.
Streets of Mijas
While strolling through the town, you can admire the beautiful streets adorned with pots of lovely flowers, all with blue clay flowerpots against whitewashed walls. Famous streets include Plaza de la Constitución, Avenida del Compás, Calle Campos, Calle Málaga, and many more.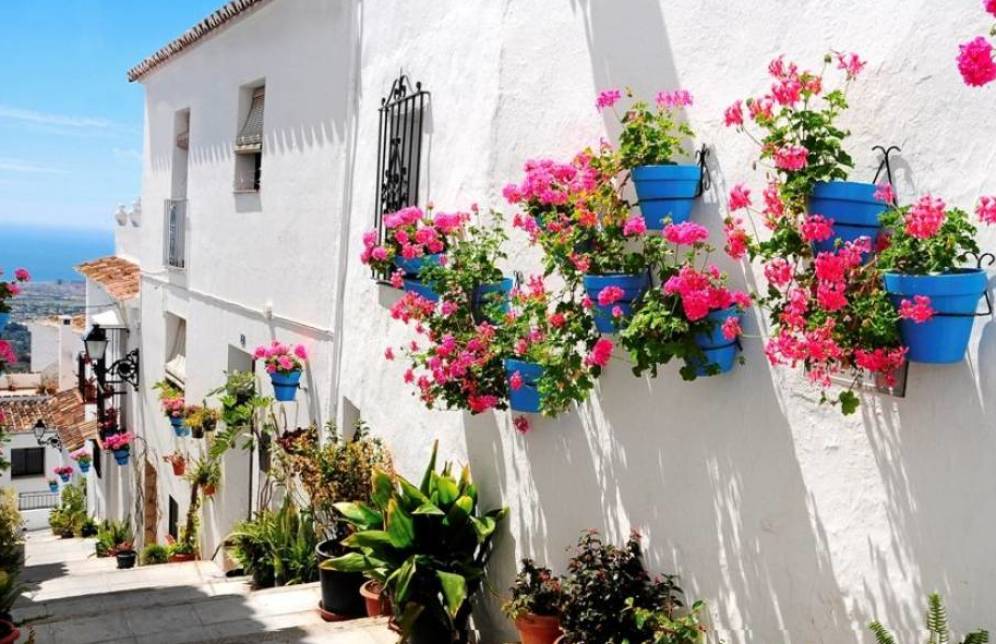 Bullfighting tradition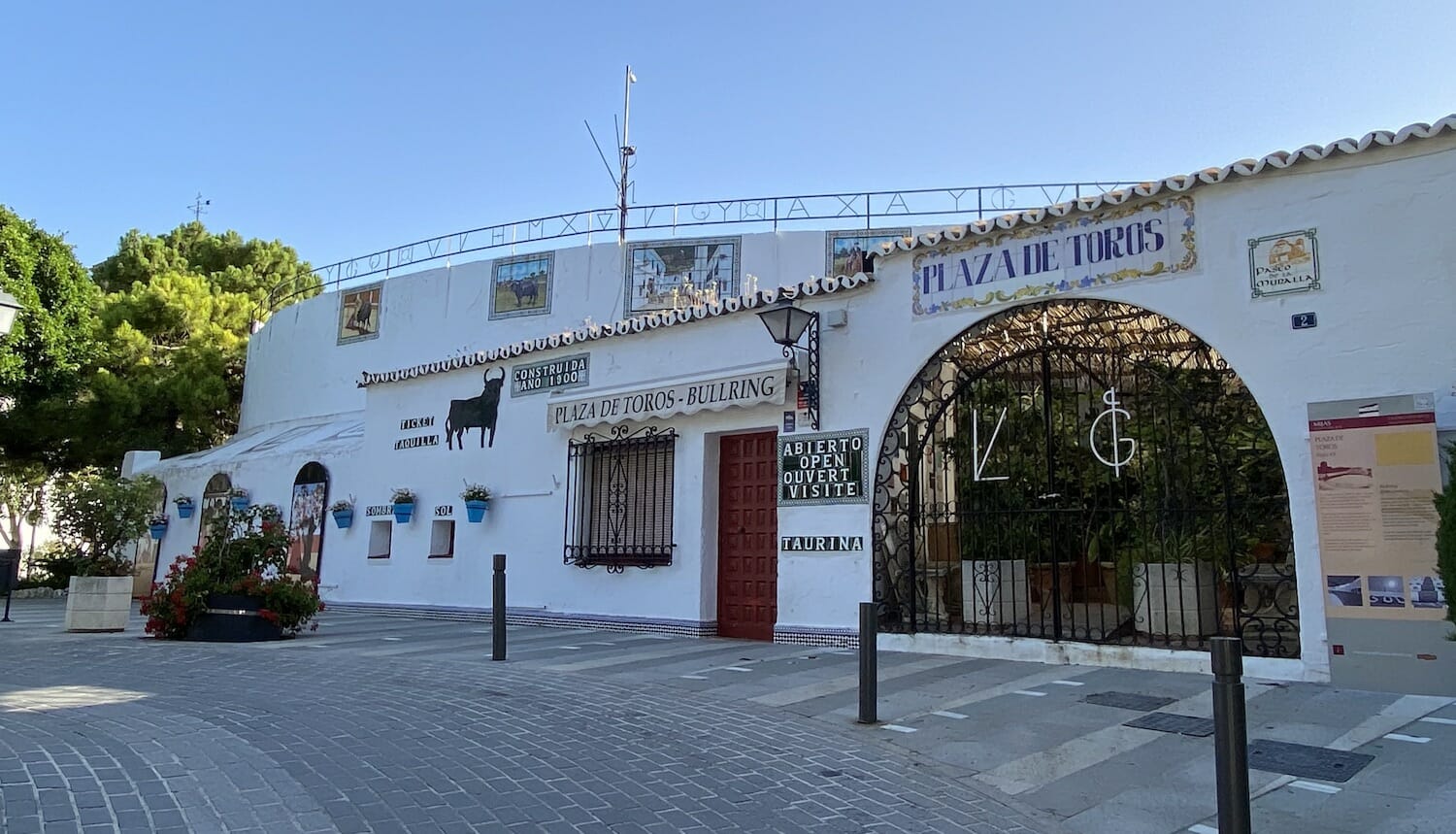 We find a bullring with great appeal, as it is built on top of a rock. It was constructed in 1900.
SOMETHING VERY UNIQUE ABOUT THE MIJAS BULLRING IS THAT, UNLIKE OTHER BULLRINGS, IT HAS AN OVAL SHAPE, MAKING IT ALMOST UNIQUE IN ALL OF SPAIN.

Inside Plaza de Toros, we can see its oval shape
Donkey Taxis
Another attraction is the donkeys. It is a longstanding tradition to take a donkey ride through the village of Mijas. This is an ancient tourist attraction in the town, dating back to the 1950s when workers used donkeys for transportation and tourists approached them to take pictures. What started as an innocent activity has now become a donkey rental business for rides around the village.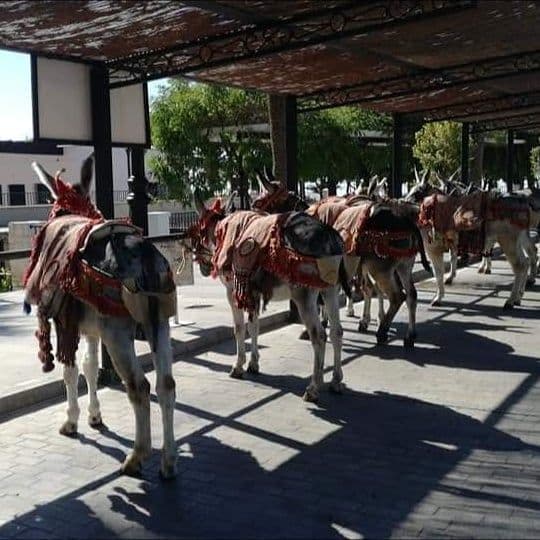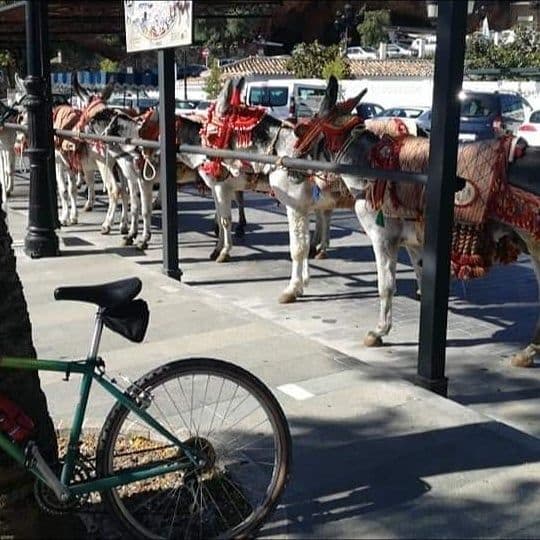 Nature
The Sierra de Mijas is a mountain range parallel to the coast, showcasing rich biodiversity. With characteristic Mediterranean vegetation, there are extensive reforested pine forests, carob and olive trees. The scrubland is adorned with thyme, rosemary, broom, fennel, lavender, rue, palmetto, esparto grass, and other typical species. In the higher areas, you can find holm oaks, mastic trees, wild olives, junipers, and rockroses.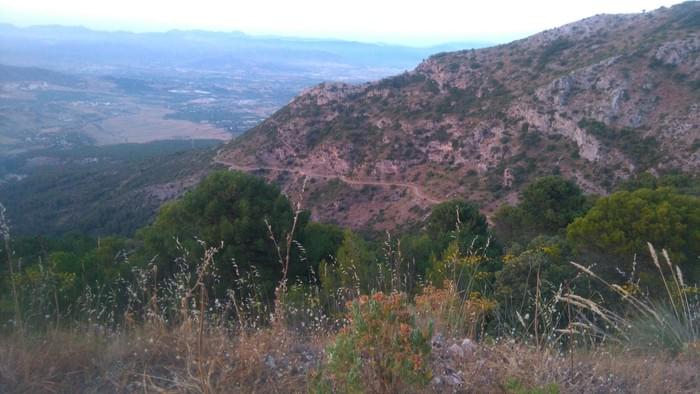 Thanks to the climatic peculiarities of this mountain range, we can find orchids, which are part of the botanical wealth of this area.
In terms of fauna, especially in the vicinity of Pico Mijas, at an altitude of over 1,100 meters above sea level, you can encounter kestrels, golden eagles, dormice, owls, mountain goats, among others.
Mijas Beaches
La Cala de Mijas: An urban beach with a Blue Flag designation, stretching approximately 1,500 meters in length, featuring some rocky areas and dark sand. Musical events are held here during the summer.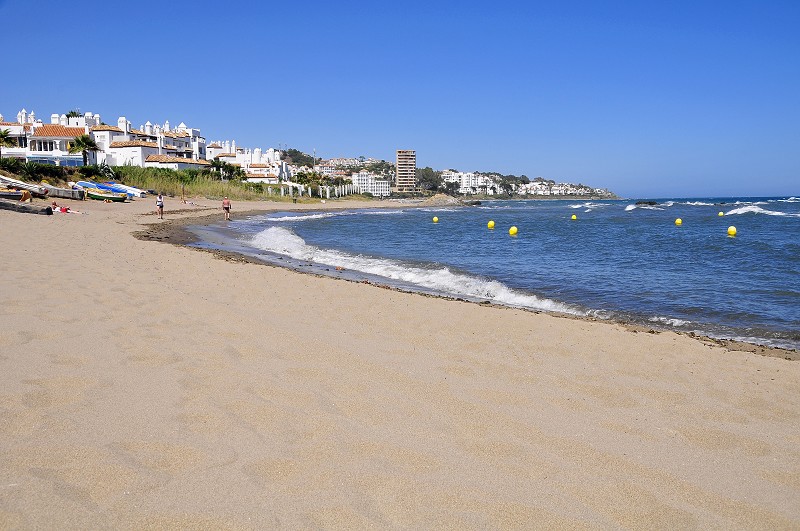 Cabo Rocoso: A semi-urban beach spanning about 100 meters, with dark sand and moderate waves. Many people come here for windsurfing, sailing, and diving.
Calahonda Beach: A semi-urban beach measuring around 4,500 meters in length, with golden sand and gentle waves. It's suitable for diving and fishing.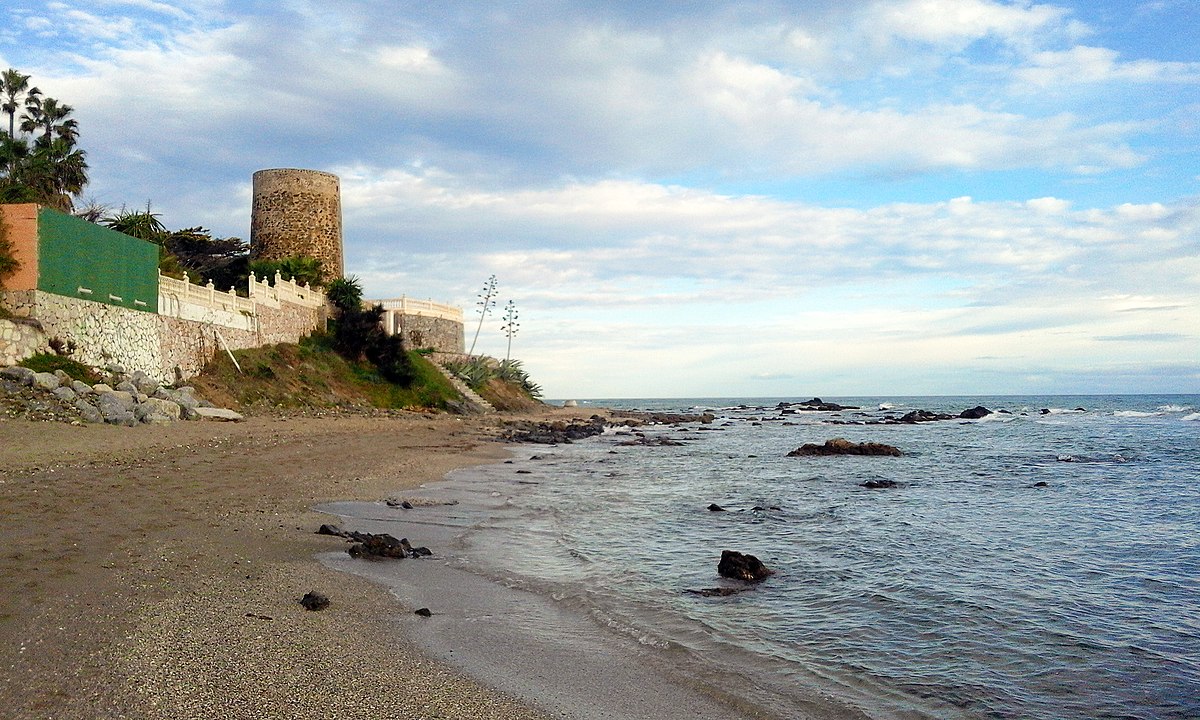 El Bombo Beach: A semi-urban beach about 1,100 meters long, with dark sand. It's ideal for diving due to its proximity to a cliff.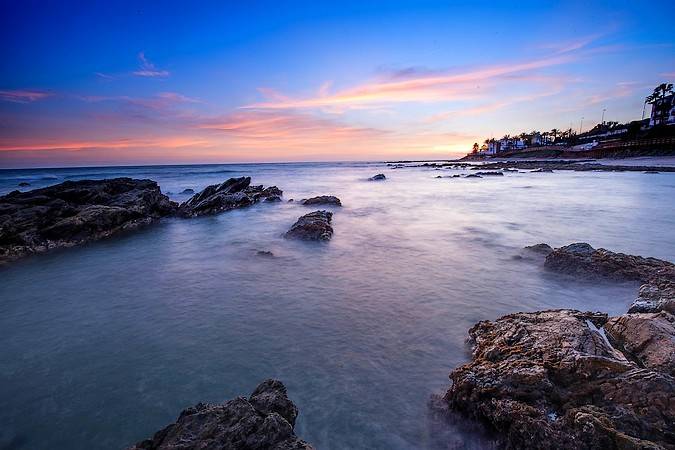 El Chaparral: A semi-urban beach approximately 4,400 meters long, rocky with moderate waves. It's suitable for windsurfing, sailing, and diving.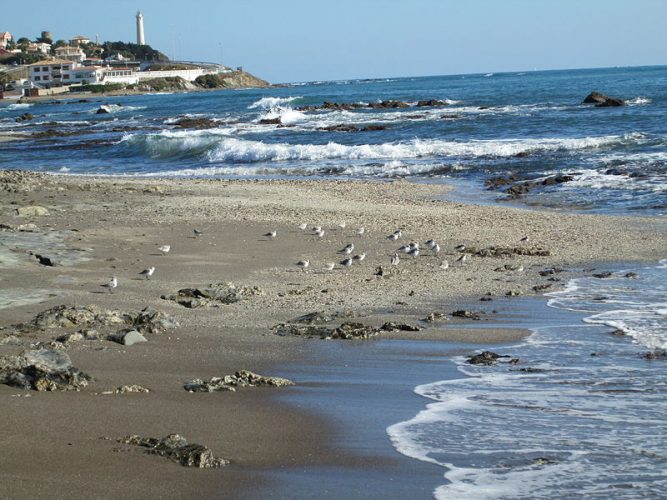 El Faro: A rocky beach spanning about 1,400 meters, with many small sandy coves. Submarine and shore fishing are popular activities here.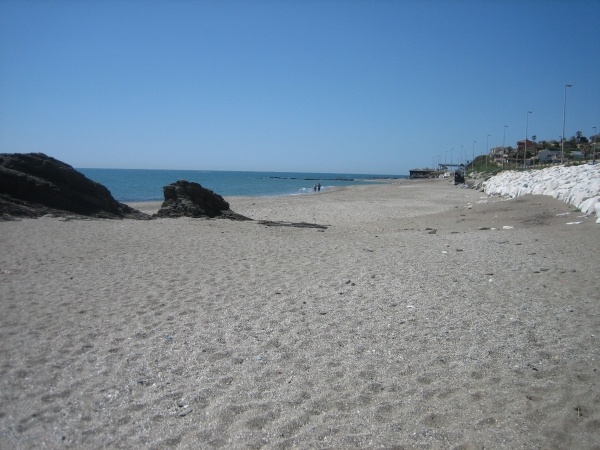 Hiking in Mijas
Senda Litoral de Mijas: You can also enjoy nature, specifically the Mijas coast, by strolling along the coastal path, which features wooden walkways.
Hiking trails: The trails in the Sierra de Mijas are categorized by color based on their level of difficulty:

Red Route or Cruz de la Misión: Low difficulty. Takes approximately 4 hours (2 hours each way).
Yellow Route or Cañada de Gertrudis: Medium/low difficulty. Offers panoramic views of the sea.
Green Route or Cañadas: Medium difficulty.
Blue Route to Puerto de Málaga: Medium/high difficulty. Well-marked paths with fantastic views.
Orange Route to Pico de Mijas: High difficulty. Ends at the meteorological station "La Bola," offering the best views of the town.
YOU MUST NOT MISS A VISIT TO THIS BEAUTIFUL WHITE VILLAGE OF MIJAS IN MÁLAGA, WHERE YOU WILL BE MESMERIZED BY ALL ITS CHARMS.