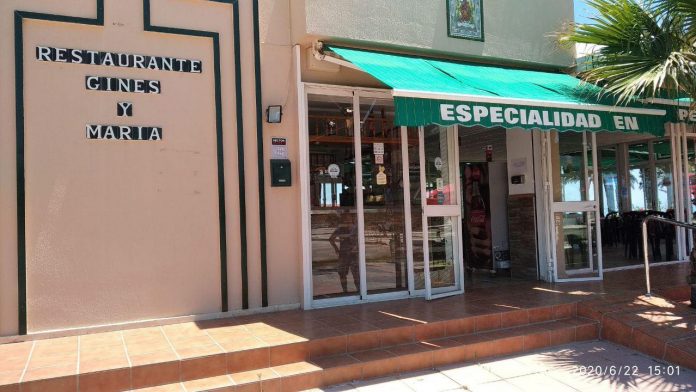 When we think of the beach, we can't help but think of the "chiringuitos", those idyllic places where we can indulge in the delicious "espetos de sardinas" (sardine skewers) or the tasty "pescaíto frito" (fried fish), all accompanied by a refreshing and chilled beer or a refreshing and delicious "tintito de verano" (summer wine spritzer).
How delightful it is when we feel the summer heat to head to the beach, feel the sea breeze, that characteristic scent, and, of course, take a dip in the sea.
But let's learn a little more about the "chiringuitos":
What is the origin of the word "chiringuito"?
Although nowadays it's a very common word on the coast, do we really know where this word comes from?
Well, the word "chiringuito" comes from Cuba when it was still a Spanish colony. There, the workers in the sugar plantations would use a stocking as a coffee filter during their coffee breaks. This stocking used as a strainer was called a "chiringo".
These places where the workers stopped to have coffee improved over time, becoming cane and leaf kiosks that they called "chiringuitos".
What are "chiringuitos"?
oday, it's a very popular word, especially in the Spanish coasts.
We use the term "chiringuito" when referring to a "bar" located on the beach, where we can enjoy refreshing drinks like beer or a good "tinto de verano" and eat fried fish.
"Chiringuitos" in Málaga
In Málaga, we are fortunate that the "chiringuitos," thanks to the good climate of the area, are open almost all year round, with the highest activity in summer.
The most common food in Málaga's "chiringuitos" is the delicious "pescaíto frito" (fried fish such as fried anchovies, fried baby squid, "adobo," and of course, the traditional "fritura malagueña," among others), and of course, the famous "espetos de sardina" (sardine skewers). However, we can also order paellas, seafood, salads, meat, and other dishes from Spanish cuisine.
The "espetos de sardina" are the most sought-after by tourists who come to this land, and it's impossible to leave without trying them. Nowadays, there are variations of the "espetos" made with squid, sea bream, and other fish.
How is an "espeto" made?
The "espeto" is made by skewering the sardines and cooking them over an open fire of wood. Usually on a boat embedded in the sand, with only coarse salt as the seasoning.
The key to a good "espeto de sardina" is knowing how to skewer them, a task that may seem easy but is not. In fact, there are contests held in towns along the Malaga coast to find the best "espeteros" (sardine skewer masters).
---
And although the list of "chiringuitos" in Málaga is extensive, today we present you one that we highly recommend for a great beach dining experience:
"Chiringuito Ginés y María" in Torremolinos
This is a family-owned "chiringuito" in Torremolinos, and it is located on Los Álamos Beach, in a privileged location. It has one of the best settings, next to a palm oasis, with a large parking area behind it, making it easily accessible.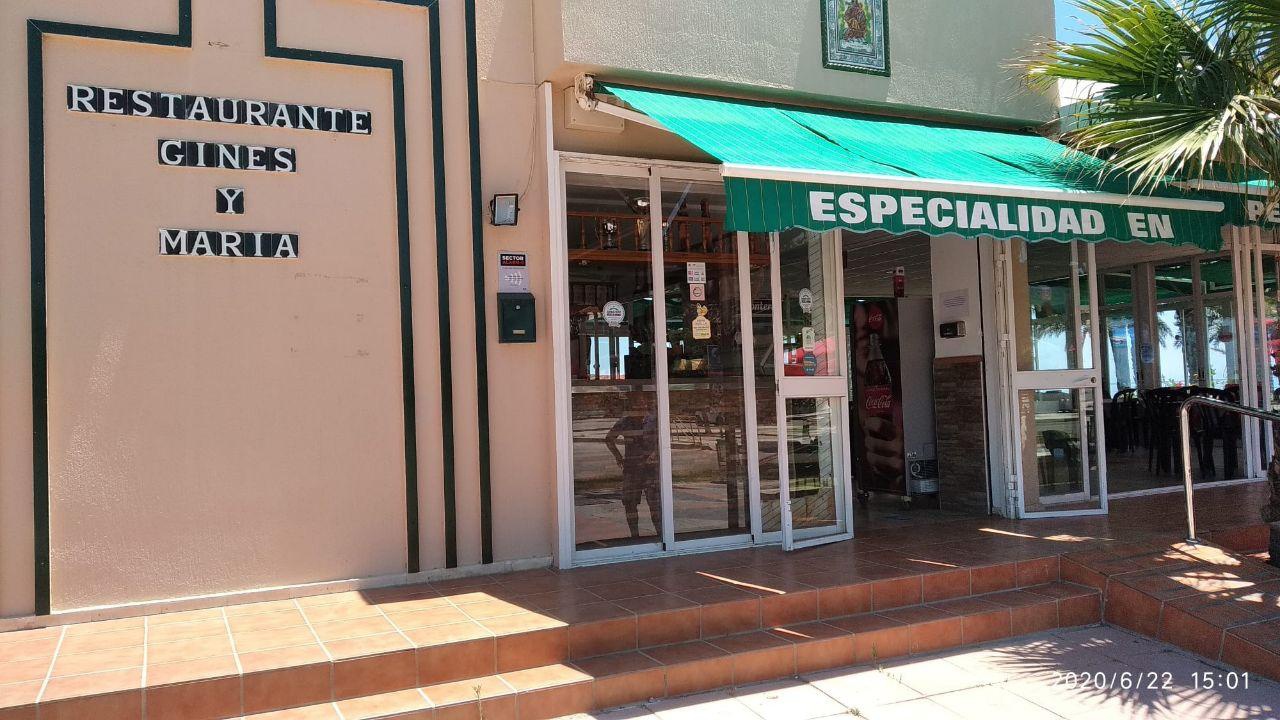 They inaugurated their first beach bar in 1975, Chiringuito La Moraga, which was a tin beach bar where the family worked. During those times, fishing was still allowed, and this family of fishermen had a small boat with which they went out to fish, offering their customers very fresh seafood.
It was the grandfather of the family who was in charge of the skewers. A lifelong fisherman and skewer master, who taught some members of the family how to skewer and make the delicious skewers that are offered today.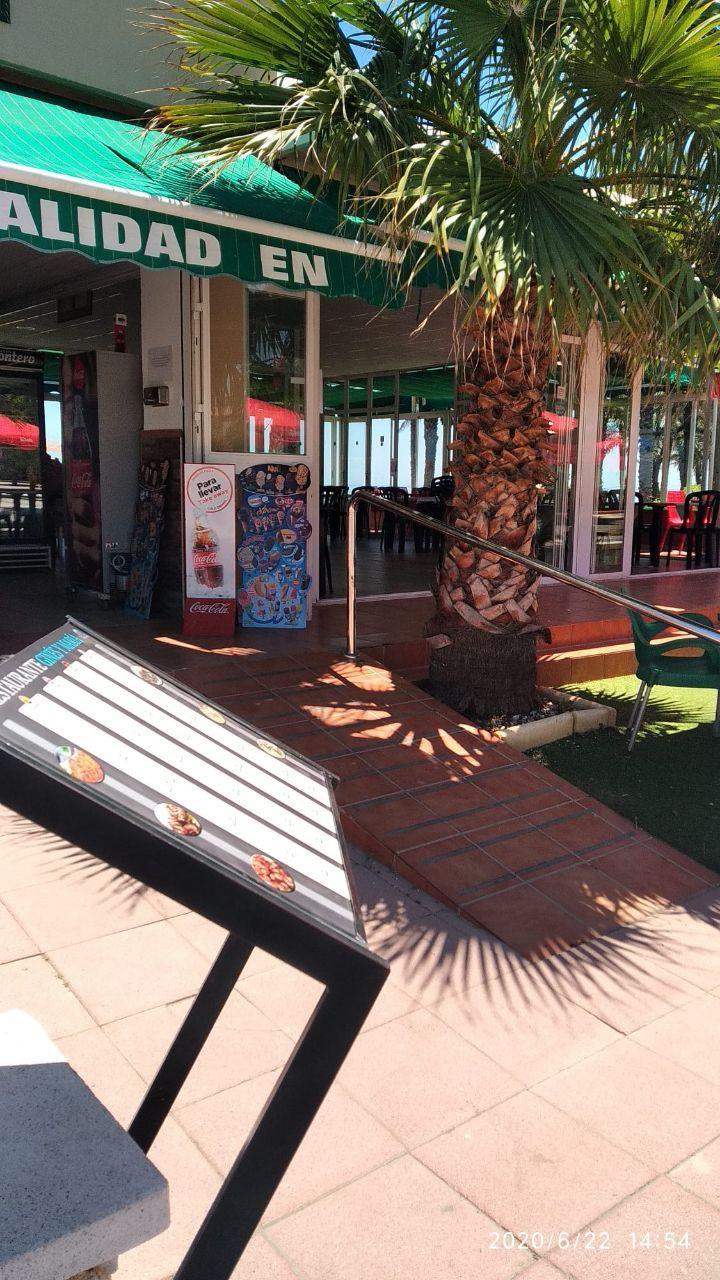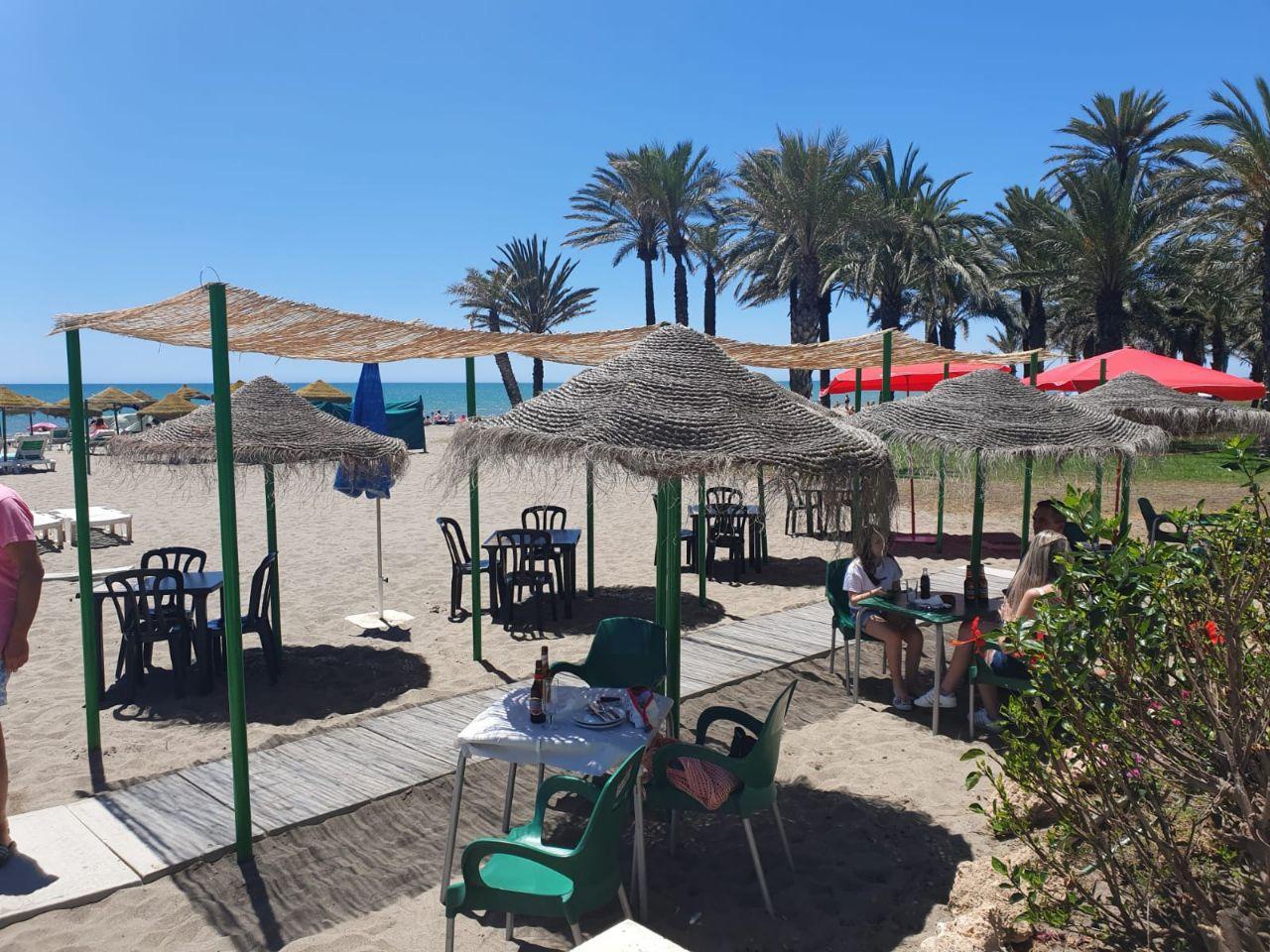 Later, in 1991, Torremolinos replaced its tin beach bars with concrete and wooden structures, and it was then that the current family managing the beach bar moved to its current location, naming it Ginés and María. This name was chosen in honor of the couple, along with their children and the grandfather, who worked there.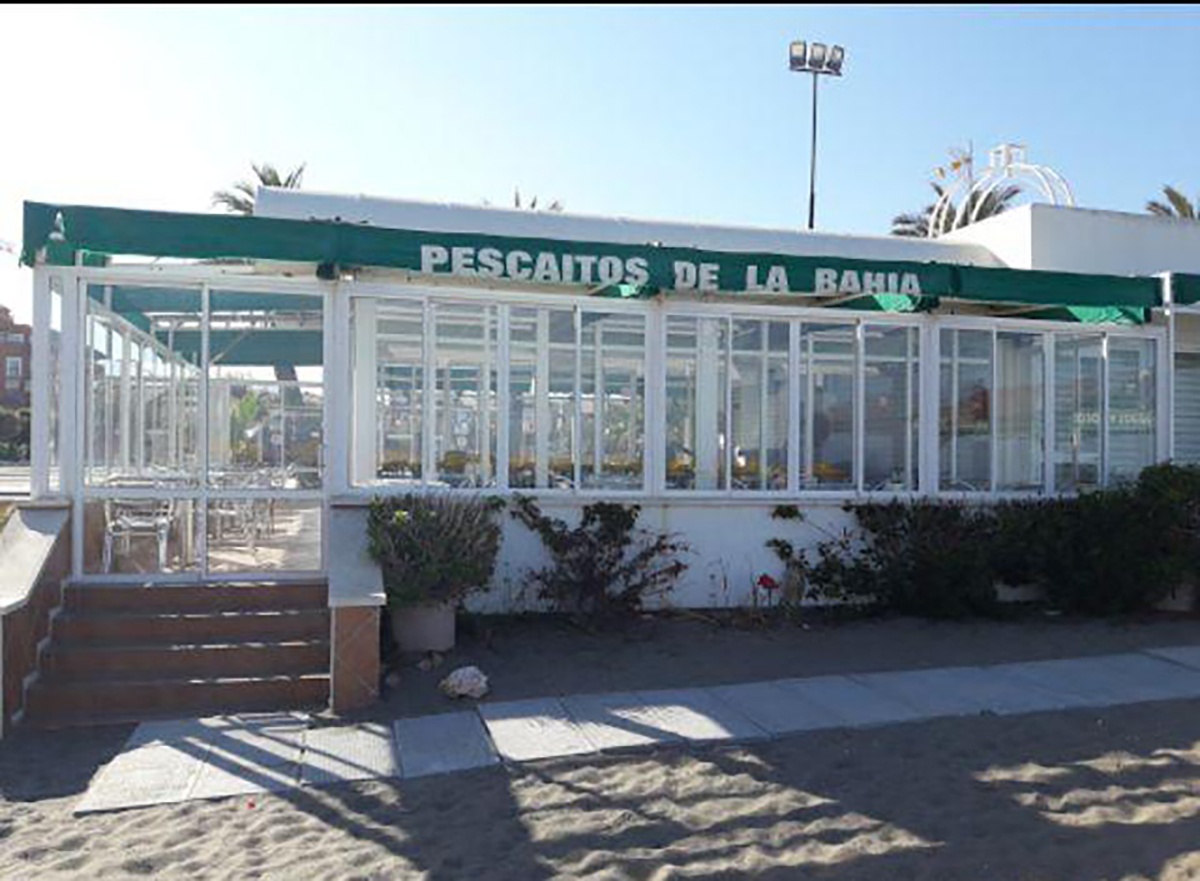 And now that we know a bit about its history, we can delve into its specialties.
To accompany our tinto de verano or beer, we can indulge in some of their specialties such as sardine skewers, paella, or the typical fried fish or "fritura malagueña." Alongside these dishes, we can find many more from Malaga's gastronomy.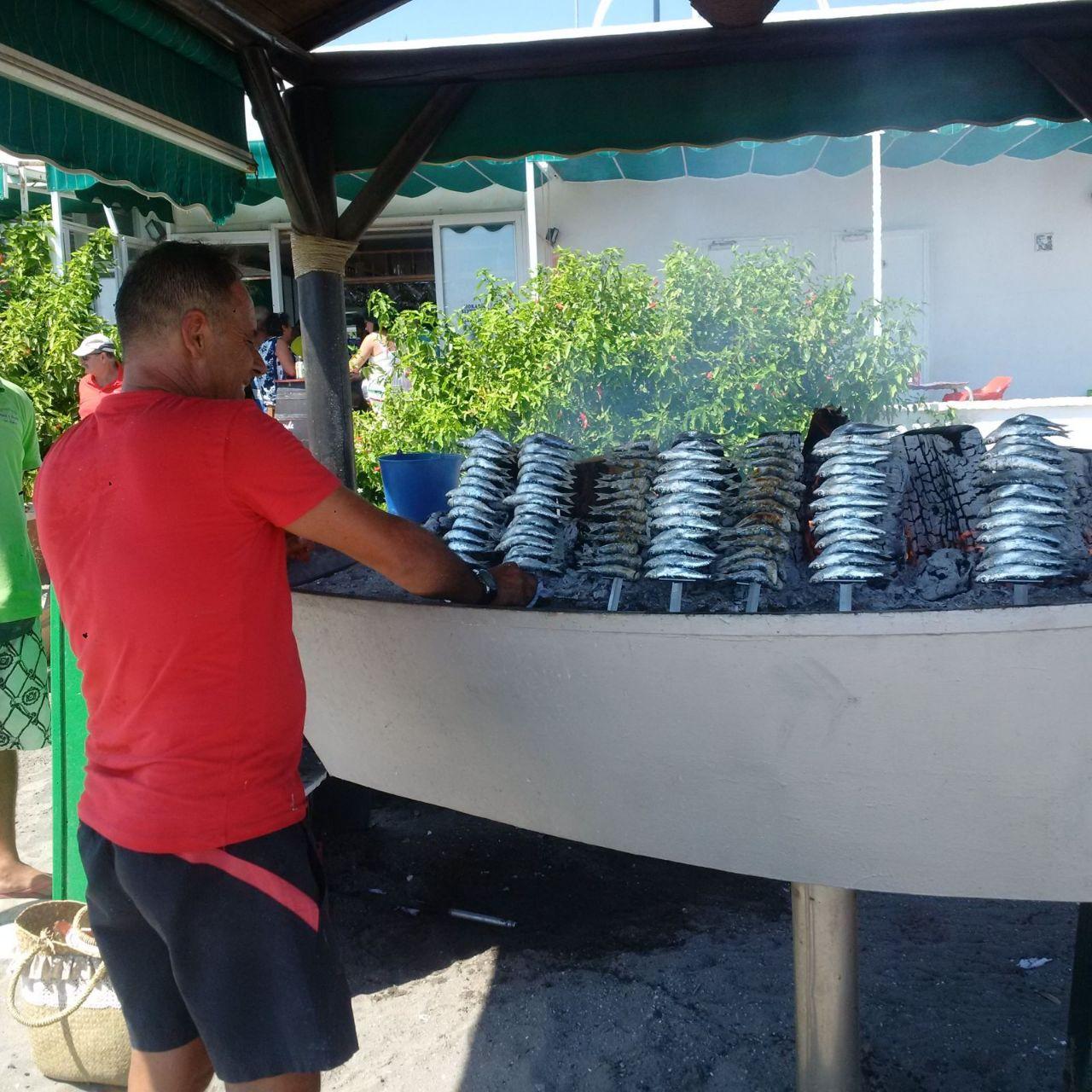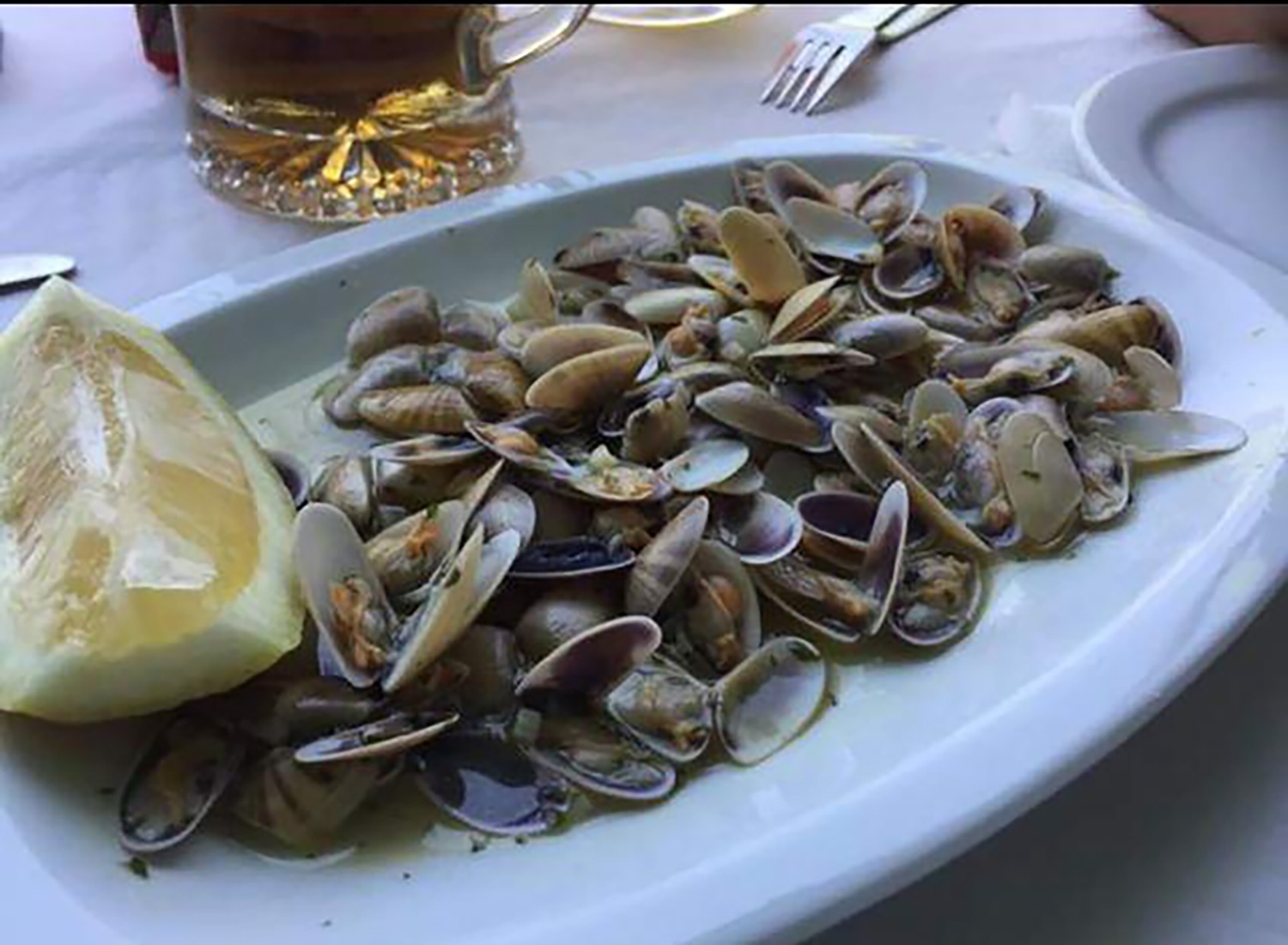 It is undoubtedly one of the best beach bars in Malaga, offering a wide variety of incredibly fresh fish, delicious food, excellent service, and a very family-friendly atmosphere. The portions are very generous and the prices are very reasonable.
So, now you know, you can't leave Malaga without trying these typical dishes of Malaga's gastronomy.