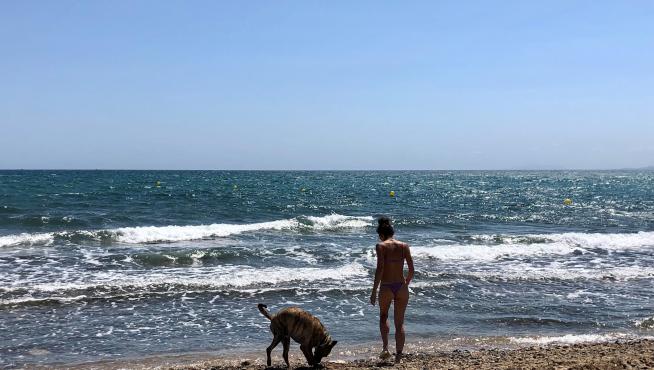 The beach Piedra Paloma is located in the municipality of Casares, in the province of Malaga, Spain. It is a beach of about 2 kilometers long and 30 meters wide, formed by dark sand and stones. It is surrounded by cliffs and vegetation, which gives it a wild and natural look.
This beach has an area designated for dogs that allows owners to enjoy a day at the beach with their pets. The dog area of the beach is located at the end of the beach, near the mouth of the Manilva river, and is delimited by buoys. It is a small cove of about 200 meters long and 10 meters wide, also formed by stones and dark sand.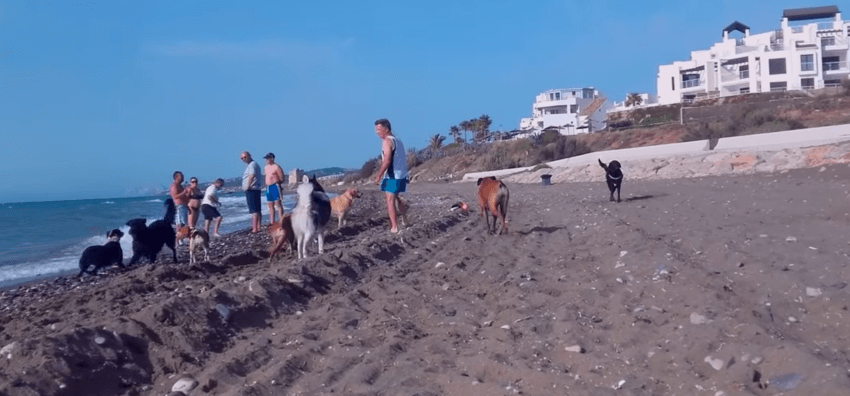 Piedra Paloma is also an ideal place for those looking for a quiet and relaxed place. Due to its location in a protected natural area, this beach is away from urban and tourist areas, making it a perfect place to disconnect and enjoy the landscape.
As for its surroundings, it is a very special place. The tower of La Sal, which is located near the beach, has five centuries in its foundations and is one of the most beautiful points on that part of the coast. In addition, near the beach is the La Perla Reef, which can be observed from the coast and offers a natural spectacle of great beauty.
It is important to note that this beach is located in a protected natural area and it is important to preserve it. Therefore, it is necessary to respect the established rules to maintain the beach in the best possible conditions.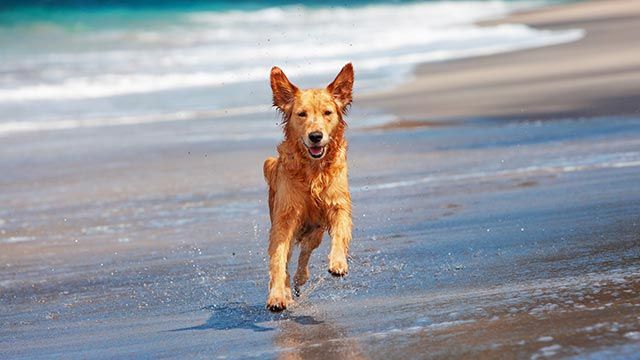 Beach services
Piedra Paloma beach has basic services such as garbage cans, showers, and public restrooms, and also has beach bars where you can have a drink or eat. In addition, water sports such as paddle surfing and kayaking can be practiced, and the Finca Cortesín golf course is nearby.
The beach has a beach bar where you can take a break to rest and replenish energy after a day at the beach with our pet. It is an ideal place to enjoy with our furry friends, since the dog area is large enough for them to run and play.
Rules of Piedra Paloma dog-friendly beach in Casares
Dogs must be leashed at all times, except in the designated area for them.
Access of dangerous dogs or potentially dangerous breeds that are not properly identified and registered according to current regulations is prohibited.
Owners are responsible for the actions and behaviors of their pets at all times.
Owners must pick up dog excrement and deposit it in the garbage cans provided for that purpose.
Dogs cannot access the bathing area reserved for people.
It is recommended to bring fresh and sufficient water to hydrate the animals.
The presence of sick, aggressive or inappropriate behavior dogs is prohibited.
Dogs must be controlled at all times by their owners.
Dogs over 20kg must wear a muzzle.
Dog owners must carry all documentation for the animal.
It is mandatory to keep dogs on a leash and muzzle at all times in the main beach area, except in the designated area for dogs.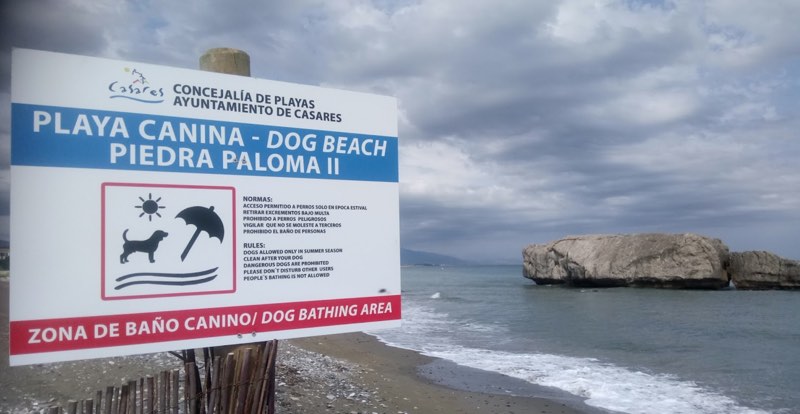 Piedra Paloma dog-friendly beach hours
Open all year round. No time restrictions.
How to get to the Casares dog-friendly beach?
To get there, from the A-7 highway, take exit 157 towards the Mediterranean motorway/AP-7 to the east, continue along this road until exit 138 towards Casares. Then, follow the signs to Piedra Paloma beach.
Once there, the dog area is signposted and located at the eastern end of the beach, near Piedra Paloma. It is recommended to go by car as there is no direct public transport to the beach. In addition, the beach has nearby parking for visitors.
To get there, follow the directions by clicking here.
User reviews
Have you been to this dog-friendly beach? How was your experience? Leave us your comments.