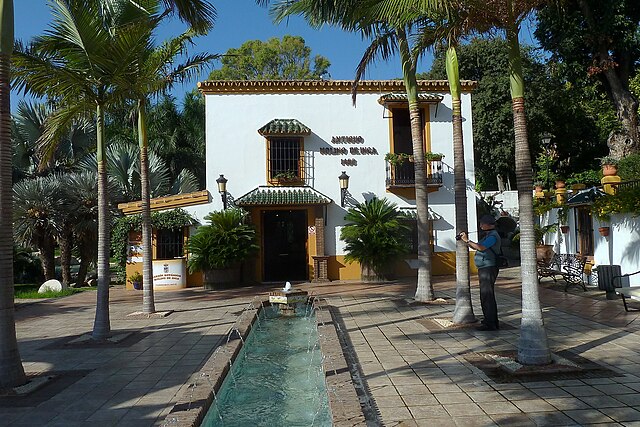 The Inca Mill Botanical Garden, located in Torremolinos, is an oasis of tranquility and natural beauty offering a unique experience for lovers of nature and history.
History and Culture: The Mills of Torremolinos
A Historical Legacy in the Mills
The history of Torremolinos is intimately linked to water mills, with the Inca Mill being the oldest and most emblematic. Rehabilitated in 2003, this historical mill, along with the Batán Mill and El Pinar de los Manantiales, is part of the Los Manantiales complex, reflecting the rich history of the city.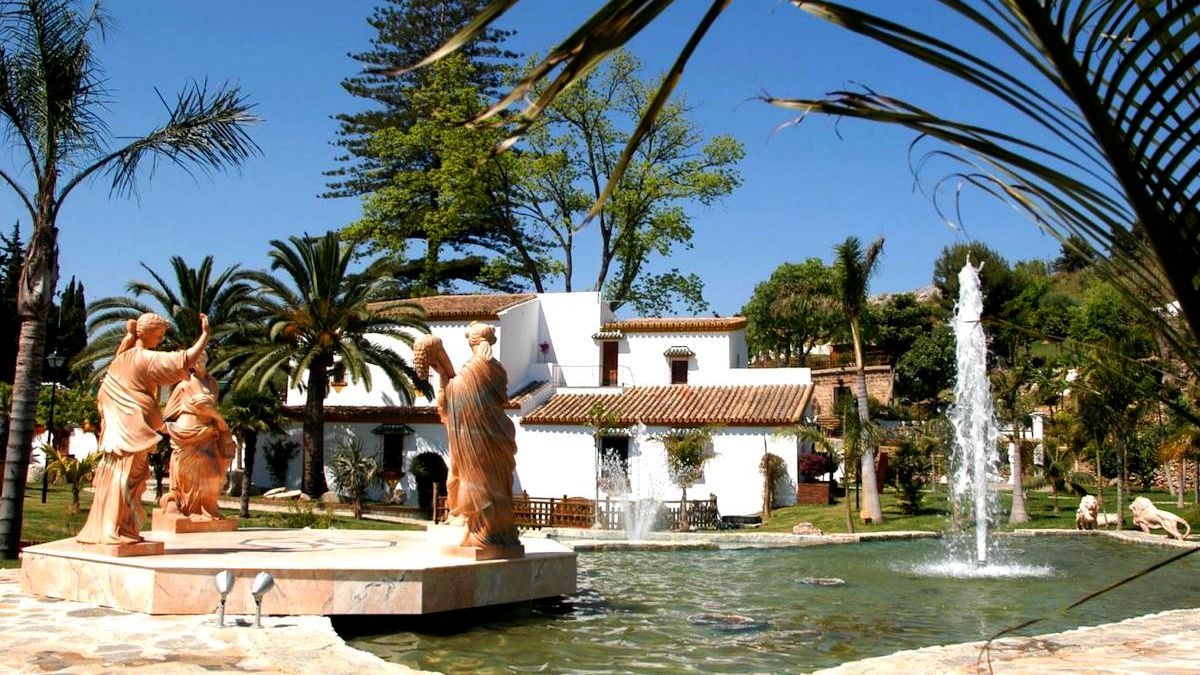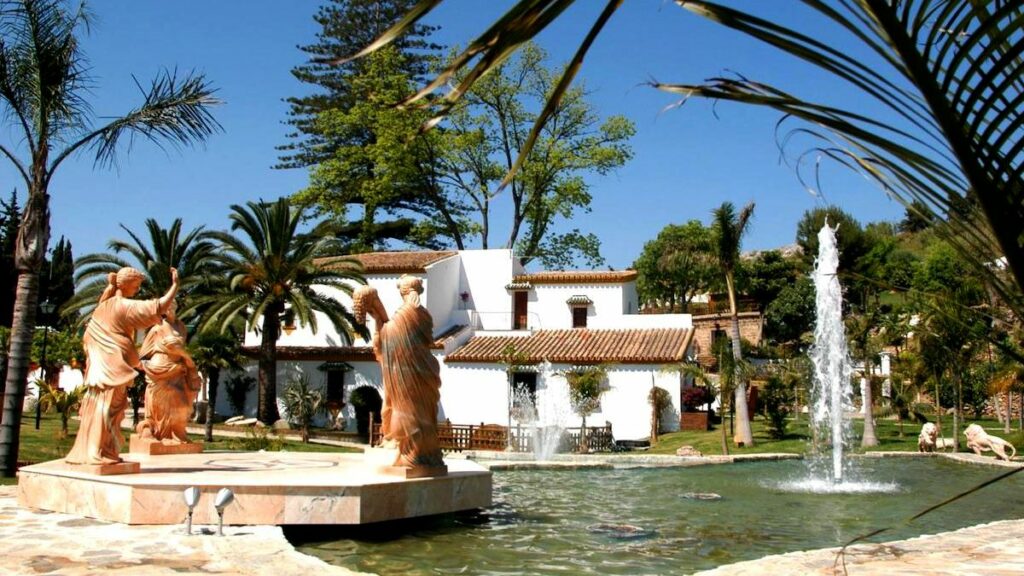 A Botanical Oasis of Over 15,500 Square Meters
The Inca Mill Botanical Garden extends its greenery over more than 15,500 square meters, with almost a thousand plant species. Among these, 150 varieties of palm trees, 300 trees, and about 400 bushes stand out, all visible from multiple viewpoints.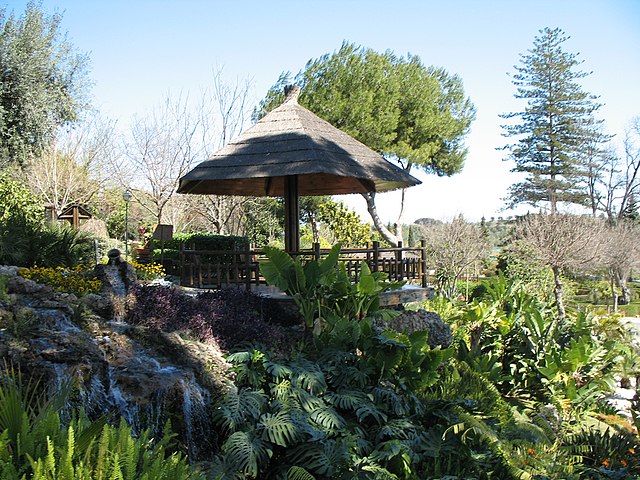 A Botanical Paradise in the Heart of Torremolinos
A Diversity of Unique Species and Birds
The Garden is not only a sanctuary for plants but also for birds, with a dozen different species coexisting in this space, some unique in the country. This natural environment has become an ideal place for bird watching enthusiasts.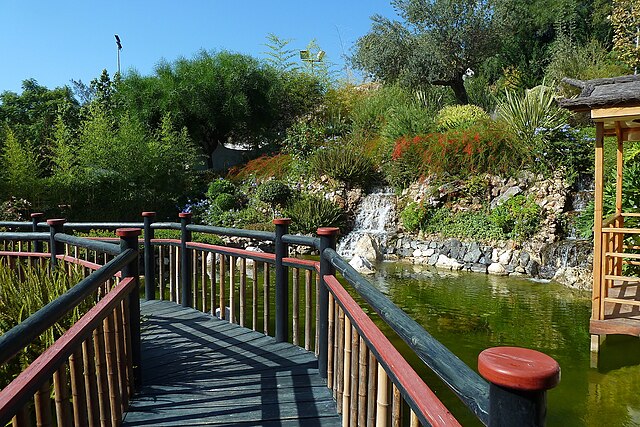 The Charm of the Japanese Garden
Immerse yourself in a world of tranquility in the complex's Japanese Garden, a 500-square-meter space that recreates a rocky hillside with hills and lakes, evoking the serene aesthetics of the land of the rising sun.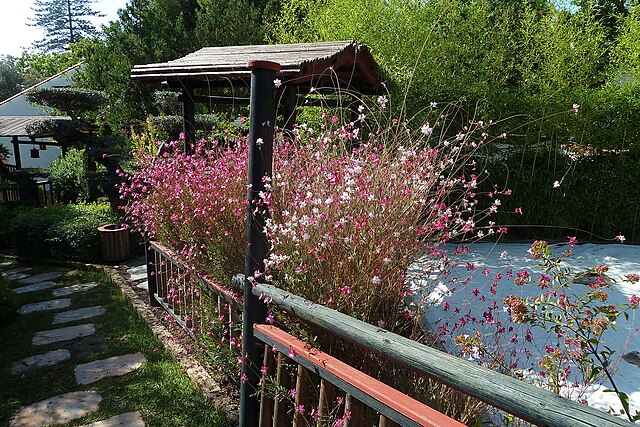 Plan Your Visit: How to Get There and More
Enjoy an Unforgettable Day
With its unique combination of history, nature, and culture, the Inca Mill Botanical Garden is the perfect destination for a tranquil and educational getaway. Whether to enjoy the outdoors, learn about local flora and fauna, or simply relax in a serene environment, this botanical garden has something to offer everyone.
How to Get to the Inca Mill in Torremolinos
Located on Camino de los Pinares, near the water park and accessible on foot or by private vehicle, the Inca Mill Botanical Garden is easy to find and well signposted. It is located next to the highway, on the outskirts of the city of Torremolinos.
You can follow the directions by clicking here.
Ticket Purchase and Timetables
Tickets for the Botanical Garden can be purchased at the box office at the entrance. For more information on opening hours and prices, visit the official Turismo Torremolinos website or contact the Garden directly. To do this, click here.