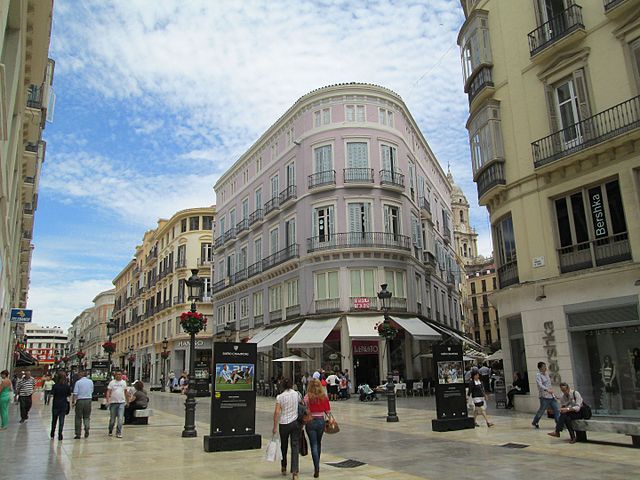 Exploring the Charm of Málaga's Old Town: A Journey through History and Culture
There are so many options and things to do in Málaga! Trying to cover them all is a daunting task, as there is something for every taste: history enthusiasts, nature lovers, art aficionados, sports enthusiasts, or simply those who enjoy good food. We invite you to take a stroll through one of the most emblematic places in Málaga: the Old Town.
Unveiling Its Rich History
From its origins as a Phoenician colony called Malaka around 800 B.C., Málaga's Old Town has gradually evolved into the cultural center of the region. With influences from various empires, including the Roman and the Arab, it is now a cosmopolitan area that evokes the charm of the 19th century in its streets. As you walk through them, you never know if you will come across a centuries-old house, a medieval castle, or an ancient tavern. The Old Town bears the indelible marks of these diverse cultures, giving it a unique personality and richness throughout Spain.
Semana Santa and Traditional Celebrations
While you can visit the iconic Rosaleda Stadium, home of the almost centenary Málaga FC, or immerse yourself in the traditional cultural event of Semana Santa, where locals and tourists gather to witness splendid processions, on this occasion, we suggest exploring the more traditional corners of the Old Town. Specifically, the core area between Plaza de la Marina and Calle Compañía, from north to south, and Molina Lario and San Juan, from east to west, where you will surely discover historical treasures that you could never have imagined.
Its Streets and Squares
Plaza de la Marina
This square, an integral part of the city's historic center, connects the intersection of what were the three main avenues of Málaga during the 19th century: Calle Larios, Alameda Principal, and Paseo del Parque.
Surrounded by early 20th-century buildings, Plaza de la Marina is a charming and bustling place. It was built by taking advantage of the demolition of some Muslim walls, which allowed the city to open up to the sea. It is considered one of the city's greatest urban achievements and was a benchmark of Málaga's modernization in its time. Here, you will find palm trees, water fountains, and a unique view of both the sea and the surrounding buildings.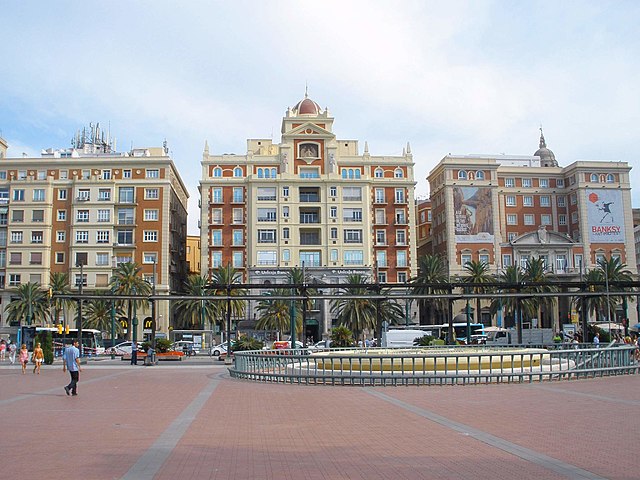 It has a large underground parking area, an important detail to consider if you want to use this place as the starting point for a city sightseeing tour. In the center of the square, there is a dancing fountain with water jets, and in the background, the sculpture of El Cenachero ("the fish vendor"), a symbol of the city of Málaga.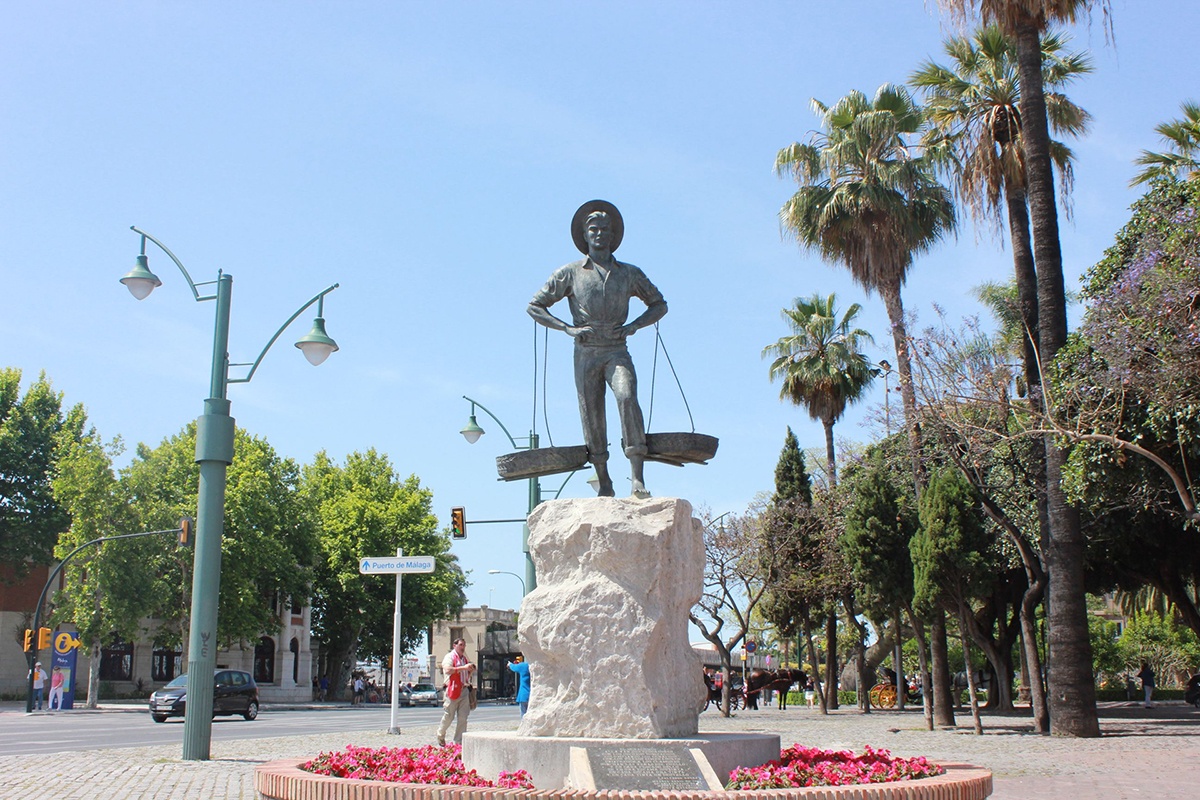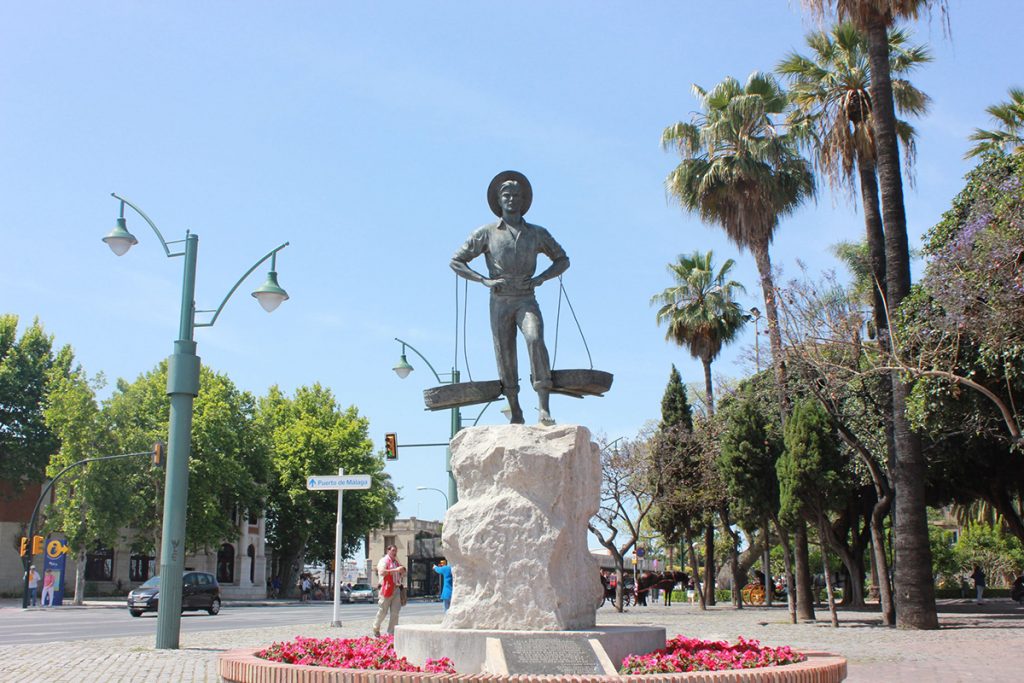 Calle Larios
This street is the most important and famous pedestrian thoroughfare in Málaga. And rightfully so, as you stroll along it, you will appreciate its elegance and timelessness, always vibrant thanks to its shops and commercial establishments. It is the undisputed protagonist of Málaga's social life, hosting fairs, events, art exhibitions, and photography throughout much of the year.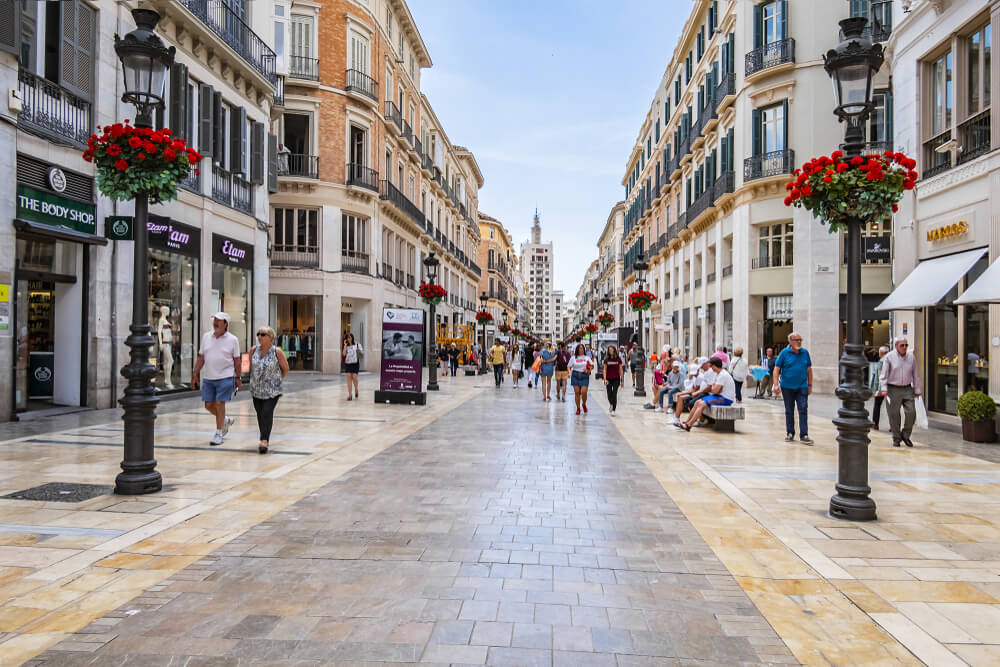 You will notice that the street has a distinctive urban style, with symmetrical buildings that evoke the charm of early 20th-century America. You will have the opportunity to choose from numerous bars, ice cream parlors, and cafés that adorn the route, always perfectly decorated for special occasions. During Christmas, you can enjoy incredible light displays that add a magical touch to the atmosphere.
Calle San Juan
This street stands out as one of the busiest in the city center and features beautiful cobblestone pavements. It gets its name from the presence of the Church of San Juan, one of the oldest in the city, commissioned by the Catholic Monarchs and completed in 1598.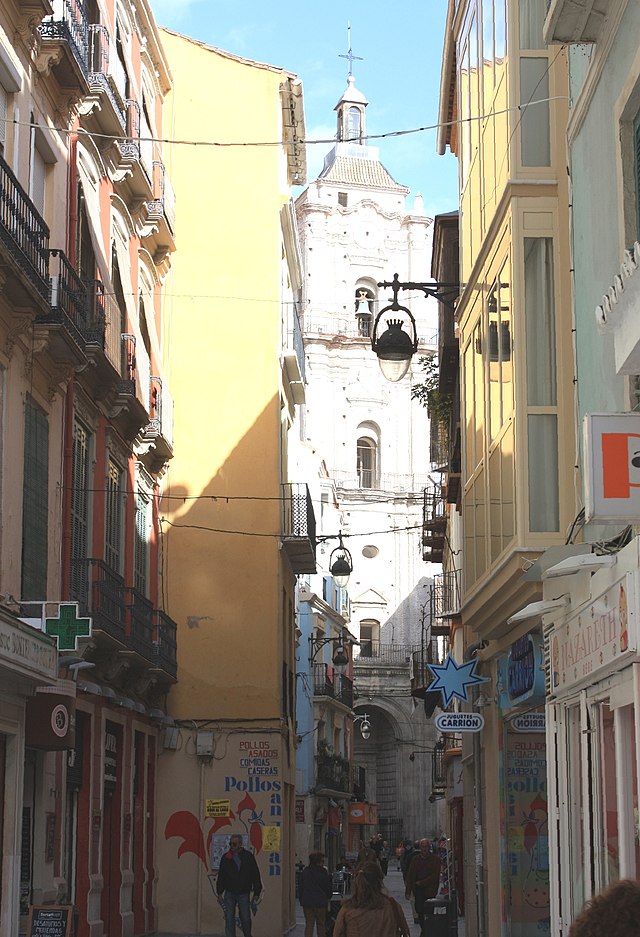 If you walk along this iconic street, we recommend visiting the following places:
Hotel Málaga Premium and its restaurant Yubá, a sophisticated place with a pleasant view, ideal for enjoying drinks.
La Recova, a place where you can indulge in a delicious traditional breakfast or enjoy snacks accompanied by exquisite local wines.
Additionally, during the Christmas season, this street becomes a beautiful tourist route, specially adorned for the occasion. You will surely be able to take wonderful photos and create memories of a past that still resonates in the hearts of the people of Málaga.
Calle Strachan
This charming street is a delightful spot with a large number of restaurants and entertainment venues. It exudes the innate elegance of mid-20th century influences, and like the adjacent streets, you will find outdoor seating areas, hidden and cozy corners perfect for spending a pleasant afternoon in conversation. The variety of establishments is vast, and you can choose according to your preferences.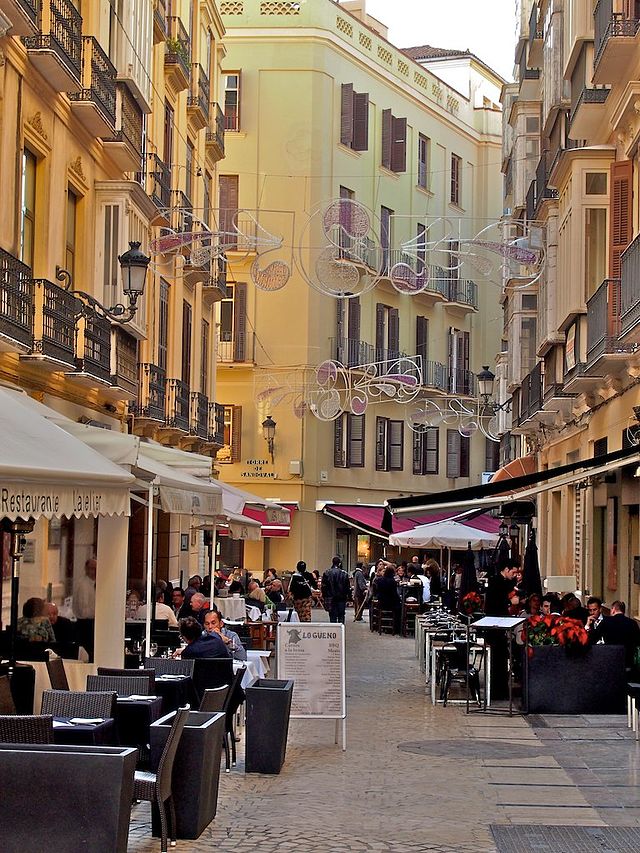 How to Get to the Old Town of Málaga?
he Old Town is part of the historic center of the city, overlapping with the city center itself. Basically, any bus that passes through Paseo del Parque or Alameda Principal will serve you well, such as bus numbers 14, 7, 1, 3, 4, 11, 19, 25, 32, 33, 34, etc.
You can also arrive by train and get off at the Centro de Málaga station.