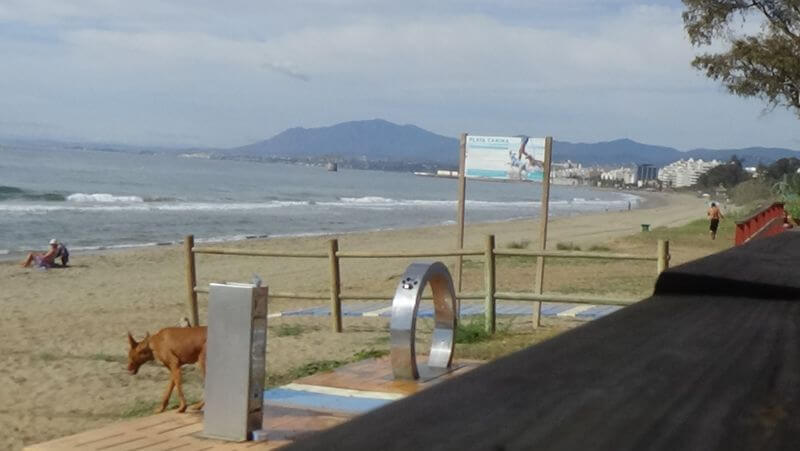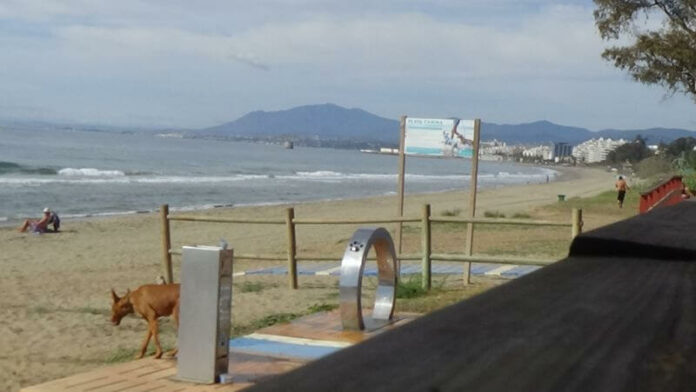 The El Pinillo Dog Beach is a dog-friendly beach located in Marbella, Málaga, which is about 7 km from the city center. It is a beach with sand and pebbles, 1,600 meters long and 40 meters wide, and is the only beach in Marbella that is dog-friendly. The beach has a calm and relaxed atmosphere, making it an ideal place to enjoy with your pet.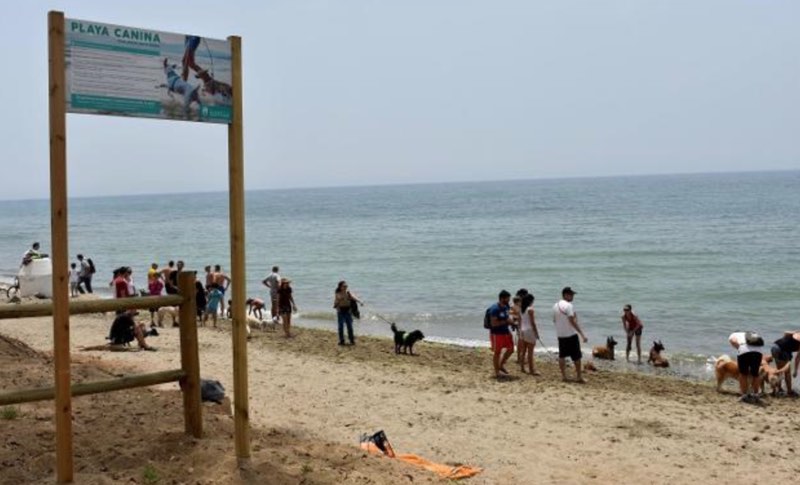 One of the most remarkable features of El Pinillo Beach is its natural environment, as it is surrounded by dunes and a wooded area with pine trees, making it an ideal place to enjoy a day outdoors with your pet. It is also a quiet and safe place for dogs to run and play freely, as long as they are under the control and supervision of their owners.
Beach services
This dog beach has basic services such as showers, garbage cans, and bathrooms, as well as a beach bar that is a few meters from the beach and offers drinks and food. In addition, there is a parking lot near the beach that allows easy and convenient access. It is important to note that dog owners are responsible for picking up their pet's waste and depositing it in the trash cans.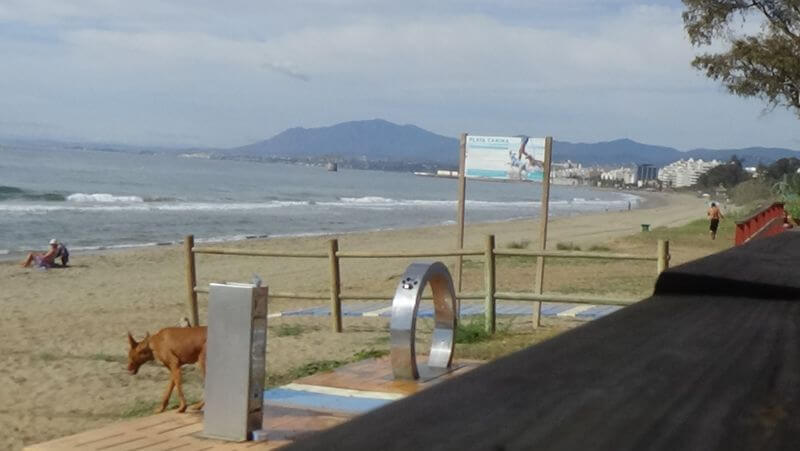 El Pinillo Dog Beach hours in Marbella
The beach is open all year round. No time restrictions.
Beach rules
Dogs must always be on a leash and muzzled, except in the designated area of the beach.
Owners are responsible for the behavior and actions of their pets at all times.
Access is prohibited for potentially dangerous dogs that are not properly identified and registered according to current regulations.
Dogs must be controlled by their owners at all times and cannot access the bathing area reserved for people.
Owners must pick up their pet's waste and deposit it in the designated trash cans.
Sick, aggressive, or inappropriate dogs are prohibited from entering.
Breeds of dogs classified as potentially dangerous are prohibited from access.
Dogs weighing over 20kg must wear a muzzle.
Dog owners must carry all of the animal's documentation.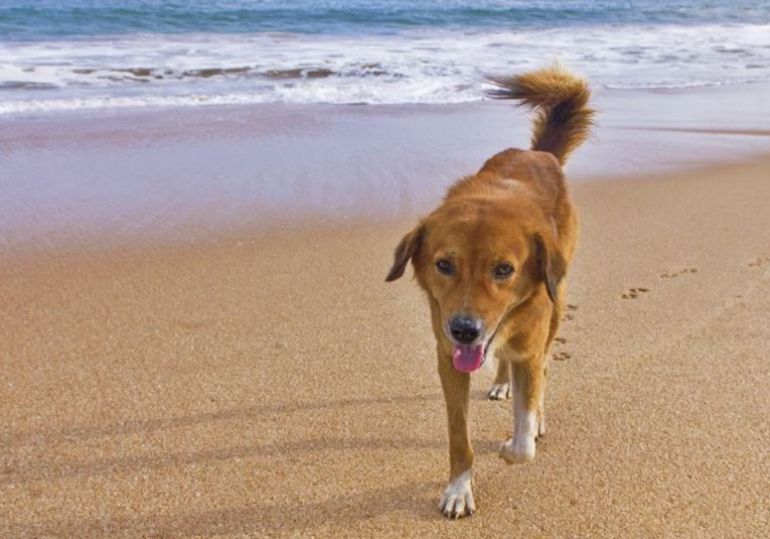 How to get to El Pinillo Dog Beach in Marbella?
To get there, you can take the Autovía del Mediterráneo A-7 and exit at Las Chapas exit 192. Then, continue along Avenida de las Cumbres de Elviria and turn left onto Calle Pino Golf de Elviria. Finally, you will arrive at the beach and can park in the designated area.
To get directions, click here.
User reviews
Have you been to this dog beach? How was the experience? Leave us your comments.