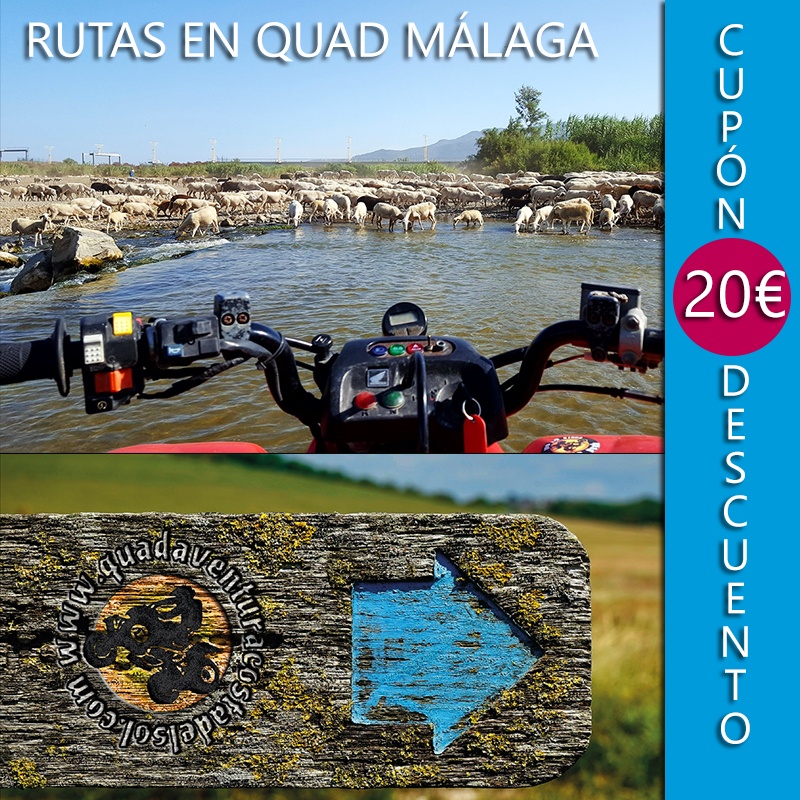 Did you know that in Malaga you can take guided Quad routes?
If you're from Málaga or visiting, you can take a fantastic ATV tour in direct contact with nature and get to know the rural environment of Málaga;
"Live Málaga"
GET A DISCOUNT ON THIS ATV ACTIVITY WITH THE PROMO CODE WE HAVE FOR YOU 😃😃😃  "infotourmalaga20"
In this post, we provide a description of the activity and all the information you need to know to take your guided tour.
Who can do this route?
This activity is perfect for both experts and beginners, as well as for adults and children (as long as they are accompanied by an adult).
However, if you are looking for speed and risk, this is NOT the activity for you. The goal of the route is to observe the landscape and enjoy nature.
Have you never driven a Quad before?
First of all, stay calm. To familiarize yourself with the Quad, the route begins with an explanation of how the quad works. Then, a previous course on the route is taught, with practices in a safe area. Sounds easy, right?
Once you feel comfortable at the wheel, we start the route on paved roads with no steep curves. Then we go into nature on dirt roads and even cross rivers.
Where is the ATV – Quad routes in Malaga route located?
The Quad routes in Malaga takes place along the Guadalhorce River in Malaga. This is the main river in the province and constitutes a natural area. We will see white villages, mountains, vegetation, animals, and much more. In addition, the route offers an initial stretch of a ride through the vicinity of the airport, so that the driver can get used to the Quad. In this area, you can observe the take-off and landing of the planes up close.
Here, you can take some cool photos like the ones we have included in this post.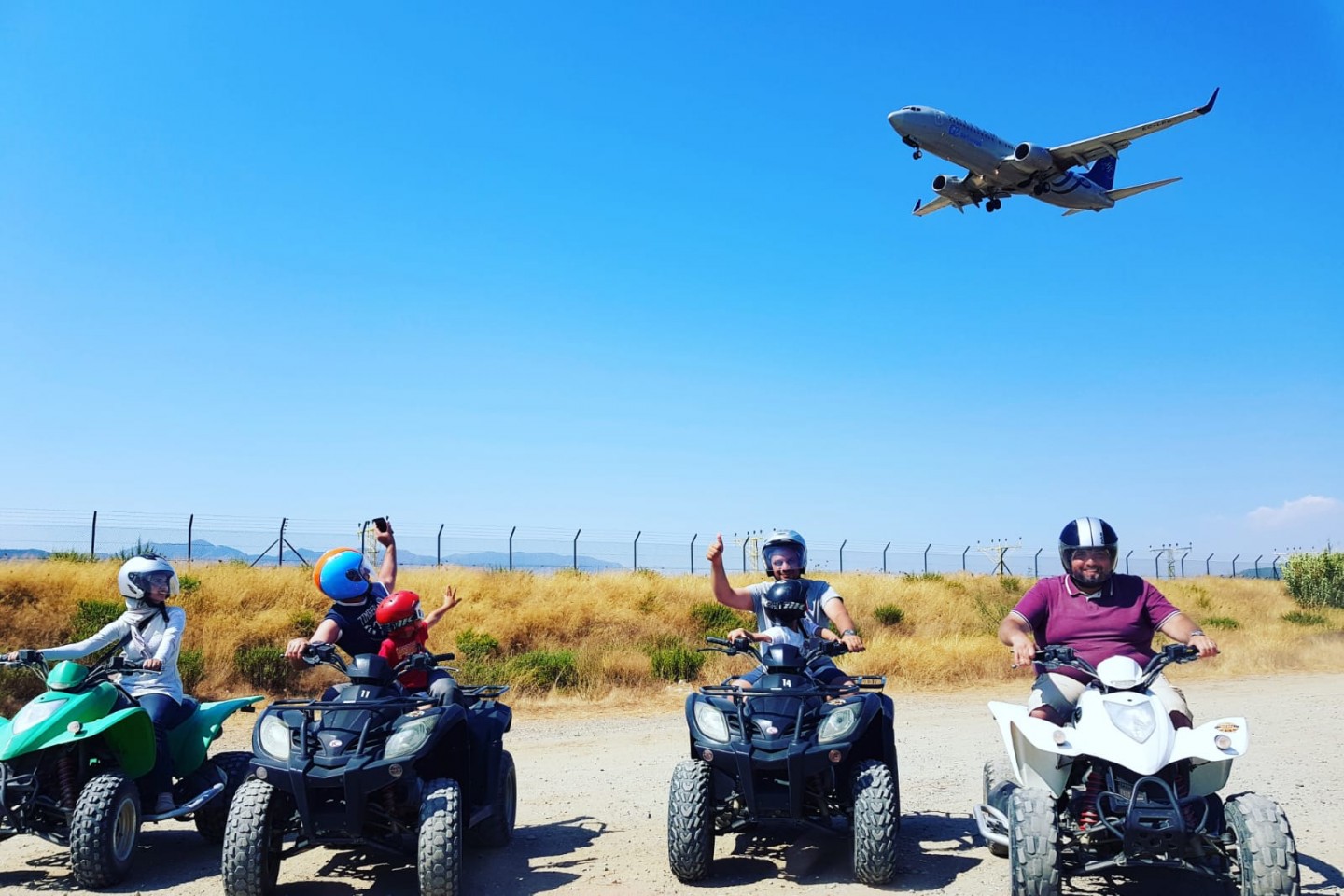 As you pass through the dirt roads, you can observe animals such as horses, goats, sheep, and numerous birds, among others.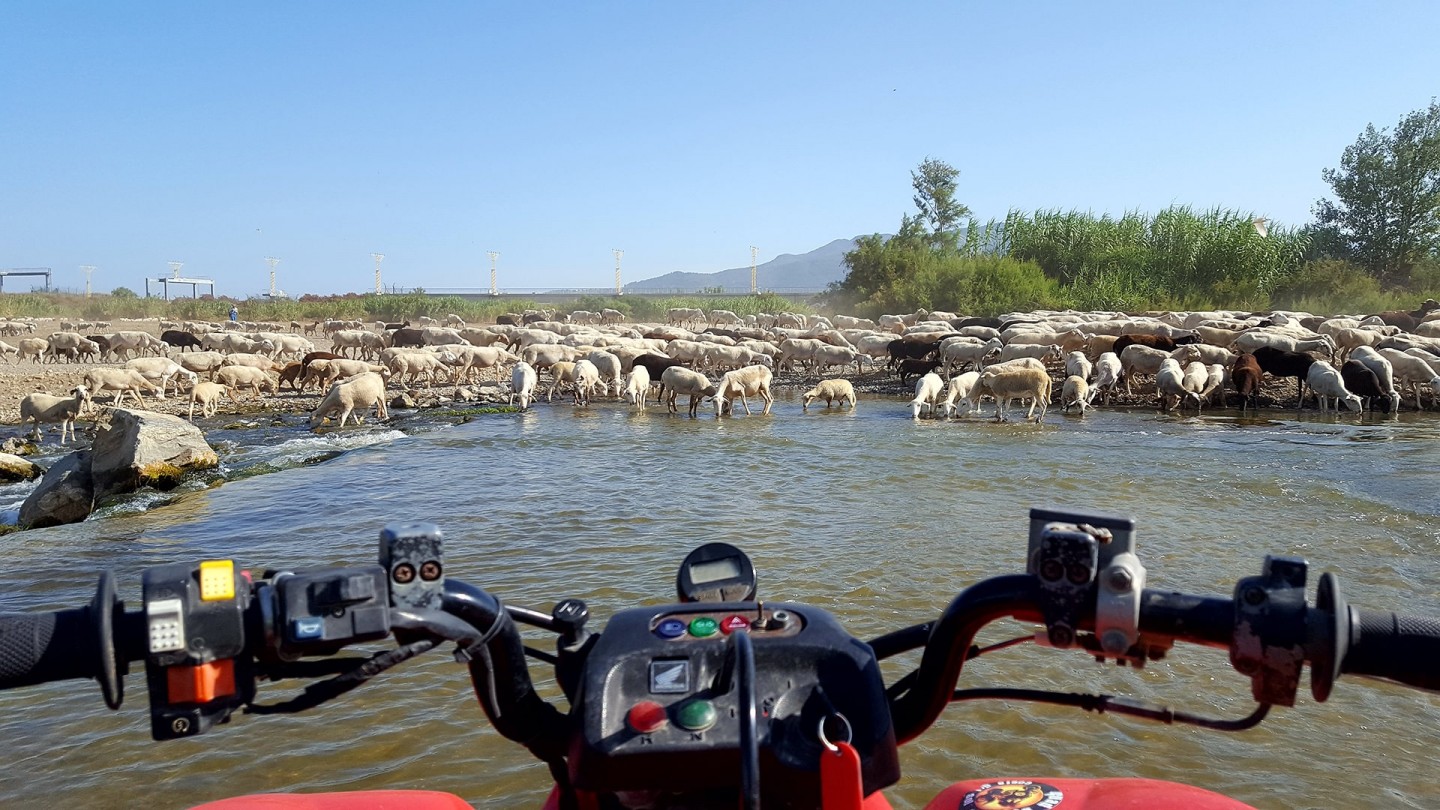 Finally, you will cross the Guadalhorce river, and take a break. There is a bar where you can eat or drink something.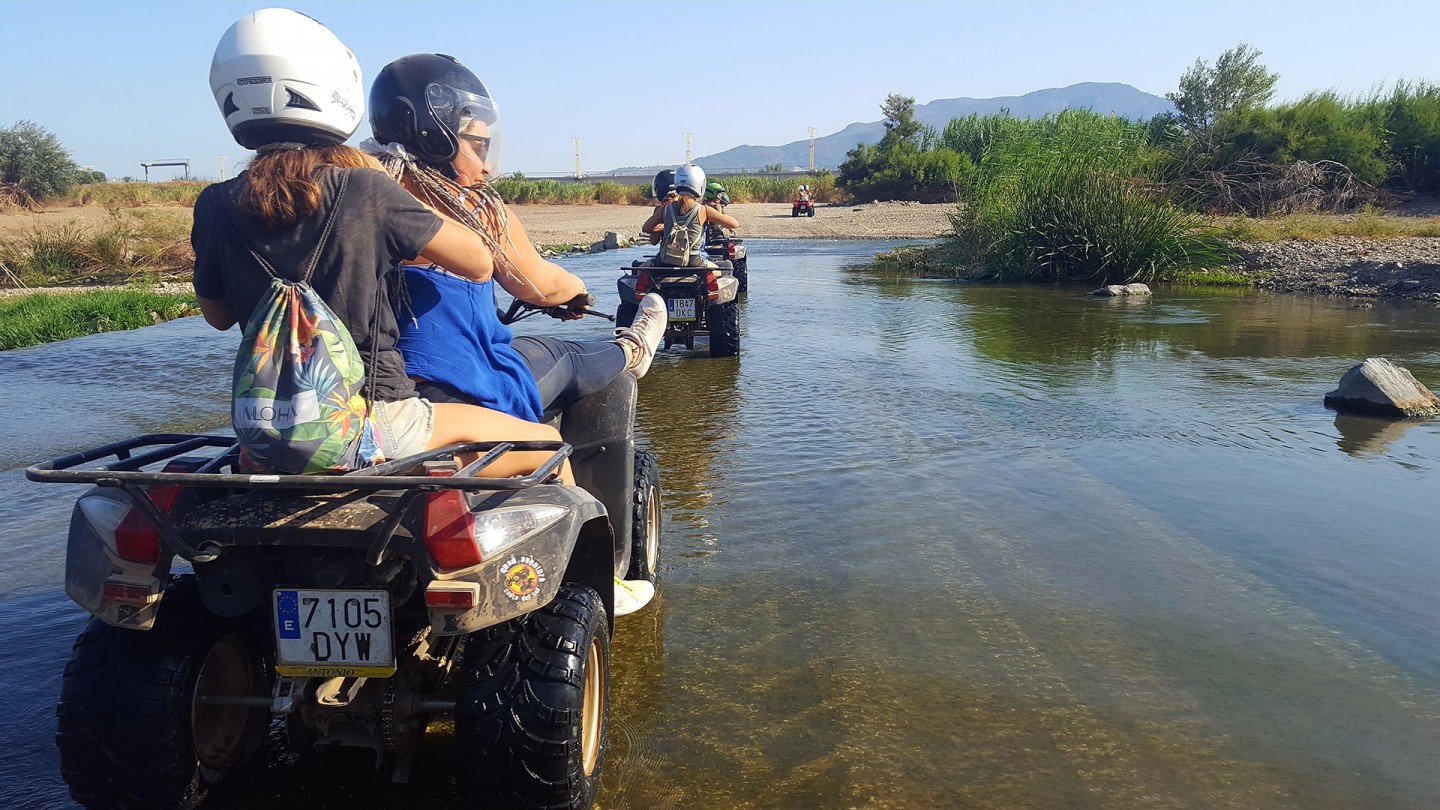 How are the Quads?
Quad Adventure provides vehicles that are inspected after each route, with guide monitors and all the necessary equipment. The quads are automatic and easy to drive. However, it is necessary to wear closed shoes (don't come in flip flops 😁) and wear comfortable clothes if you don't want to get too hot, I highly recommend it.
What are the requirements for the ATV?
The fundamental requirement for driving the quad is to be over 21 years old and have a valid driving license of type B. If you want to bring children, they must be accompanied by their father, mother or legal guardian and be over 7 years old.
GET READY TO HAVE A UNIQUE EXPERIENCE, YOU WON'T REGRET IT
How do I apply the discount code?
You just have to call (+34) 622 744 601 and tell them that you come from www.infotourmalaga.com  You provide them with the promotional code highlighted in green "infotourmalaga20" and you will get a €20 discount per Quad.
Here is the price list and the cost for each Quad.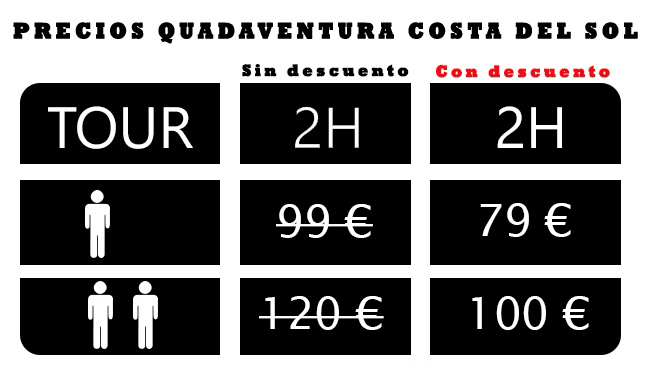 You can go alone or accompanied by a child or adult on the same Quad.