Santa Ana Beach is one of the most well-known beaches in Benalmádena, Málaga. It's around 500 meters long and 50 meters wide, and it's located about 2 kilometers from the Benalmádena Marina and near La Paloma Park.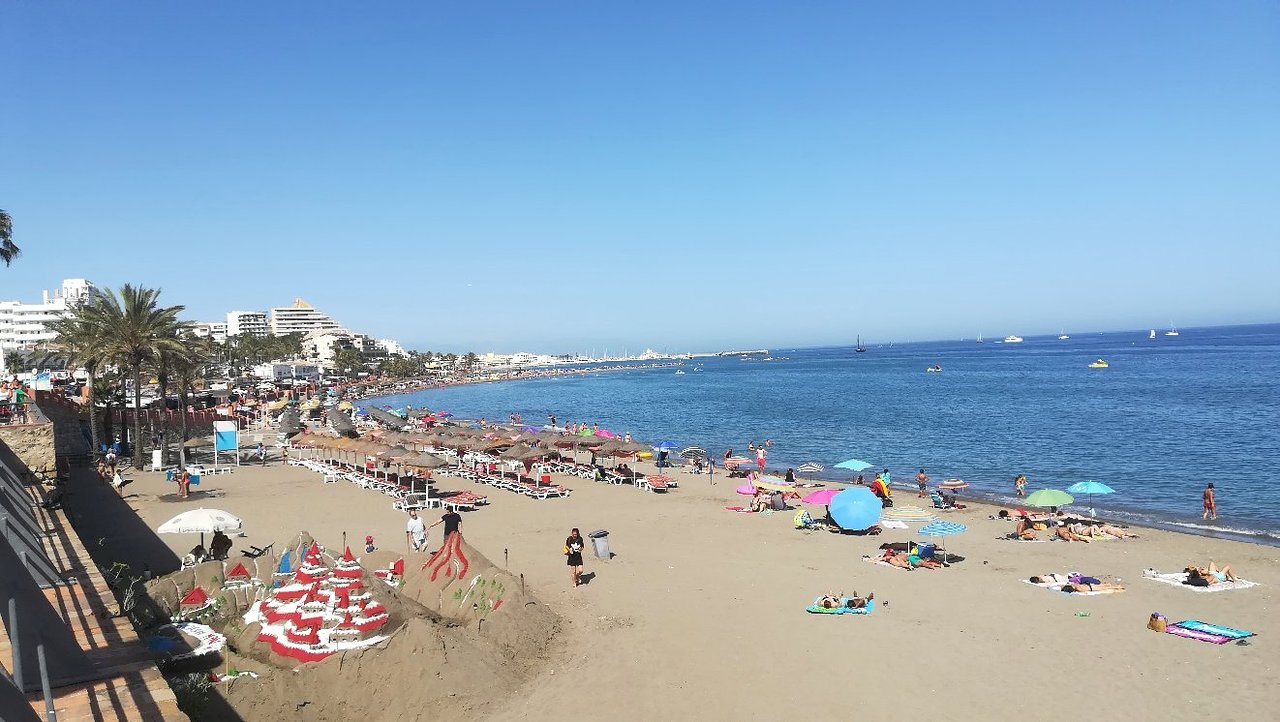 It's an urban beach situated between Bil Bil Beach and Malapesquera Beach, and it's one of the most visited, with a high level of occupancy.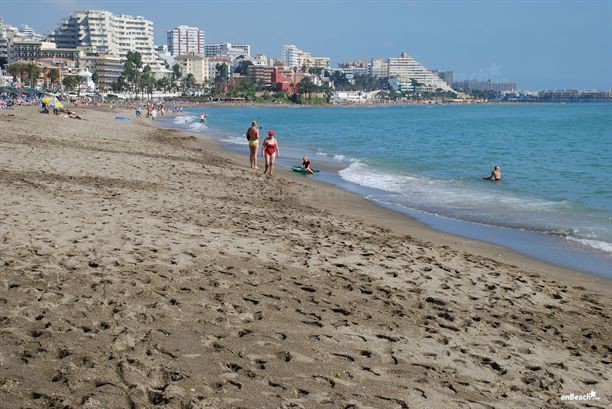 It's a very clean beach with fine, dark sand and gentle to moderate waves. It's easily accessible on foot, by car, or by bus.
Since 2019, it has been awarded the Blue Flag.
Additionally, this beach has a wide range of gastronomic options, with most restaurants or beach bars specializing in fish and seafood.
Chiringuito "Las Brisas"
We're going to highlight "Las Brisas" Beach Bar on this beach. Their specialty is fried fish, seafood, and paella, although they have a very extensive menu. They have a main dining area and a large outdoor terrace where you can enjoy the sea breeze while sipping on a beer or summer wine with some delicious fish from Málaga.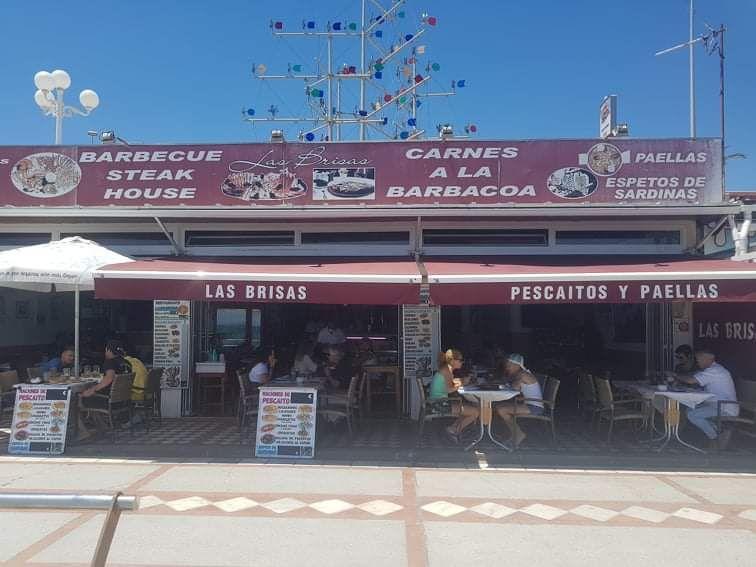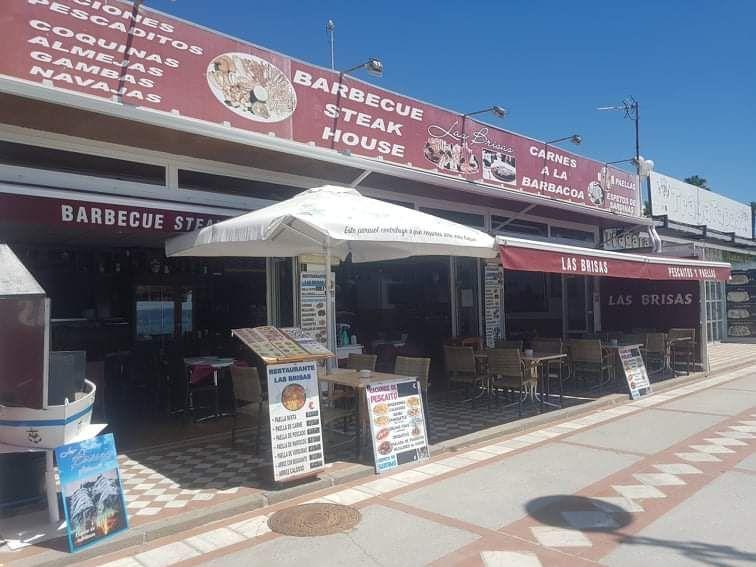 How to get to Las Brisas Restaurant:
Don't hesitate to try some delicious fried fish from Málaga when you visit this wonderful beach.
Services at Santa Ana Beach:
Accessibility for people with disabilities.
Beach bars and restaurants.
Hammock and parasol rentals.
Pedal boat rentals.
Promenade.
Lifeguard and rescue service.
Tourist office.
How to get to Santa Ana Beach in Benalmádena?
You can get to Santa Ana Beach in Benalmádena by several means:
To go by car: Take the A-7 motorway (direction Málaga-Algeciras) and exit at 222 towards Benalmádena. Follow the signs to the city center and Santa Ana Beach. There are several public parking lots in the area.
By bus: The Benalmádena urban bus lines that take you to Santa Ana Beach are the M-103, M-110, and M-120.
By train: The nearest train station is Benalmádena-Arroyo de la Miel, from where you can take the M-103 bus line to the beach.
Take a taxi: You can also get there by taxi from any point in the city or on the Costa del Sol.
By bike: From Benalmádena Pueblo, you can access the beach by bike via the Benalmádena Greenway, a cycling route that connects the village with the coast.
User reviews
Have you been to this beach? How was your experience? Leave us your comments.