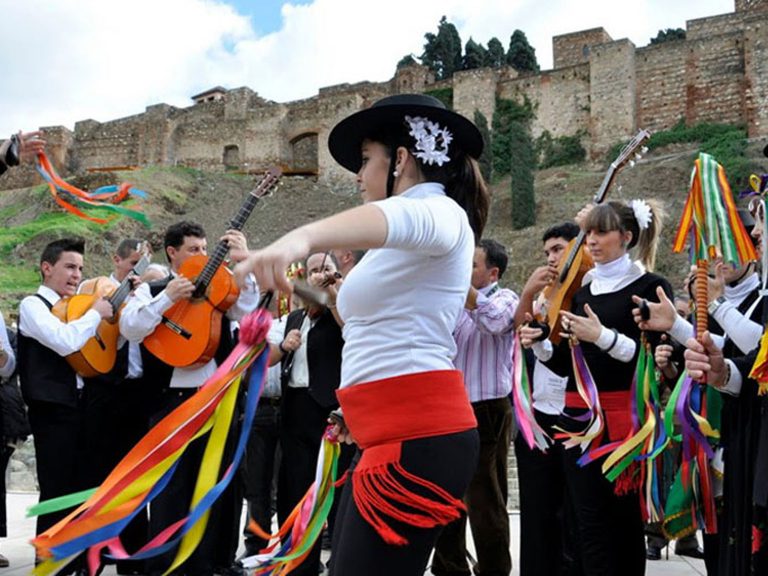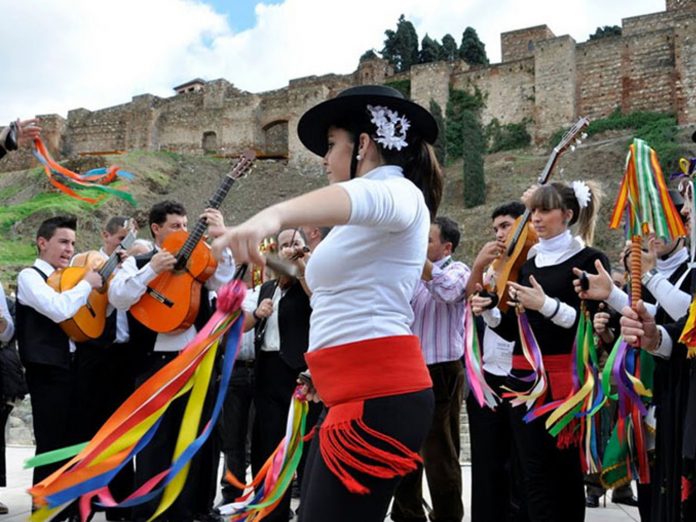 What are the verdiales?
They are unique fandangos, sung and danced with the accompaniment of string and percussion instruments (violin, guitars, tambourine, cymbals, lute, and castanets), colloquially known as the "Panda de Verdiales." The attire of this group is that which was worn by rural people, consisting of flowered hats and ribbons.
Verdiales have a distinctive rhythm, fast and monotonous, with a Spanish bolero or abandolao feel. The dance is performed with jumps and in pairs.
Almost every traditional village in Málaga has its own Panda.
Their lyrics are simple and joyful.
"Viva Málaga la bella
Y vivan los verdiales
Que cuando baila mi niña
Hasta el mismo sol que sale
Se va muriendo de envidia".