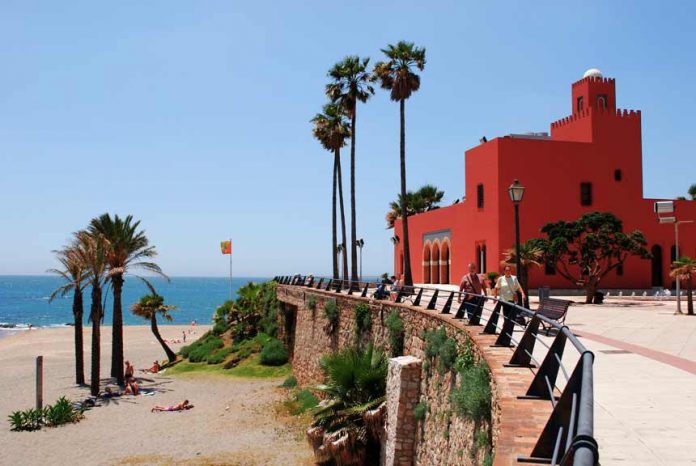 Bil-Bil Beach, located in Benalmadena between Arroyo de la Miel Beach and Santa Ana Beach, about 3 km from Benalmádena Marina, is characterized by the presence of an Arab-style castle, the Bil-Bil Castle.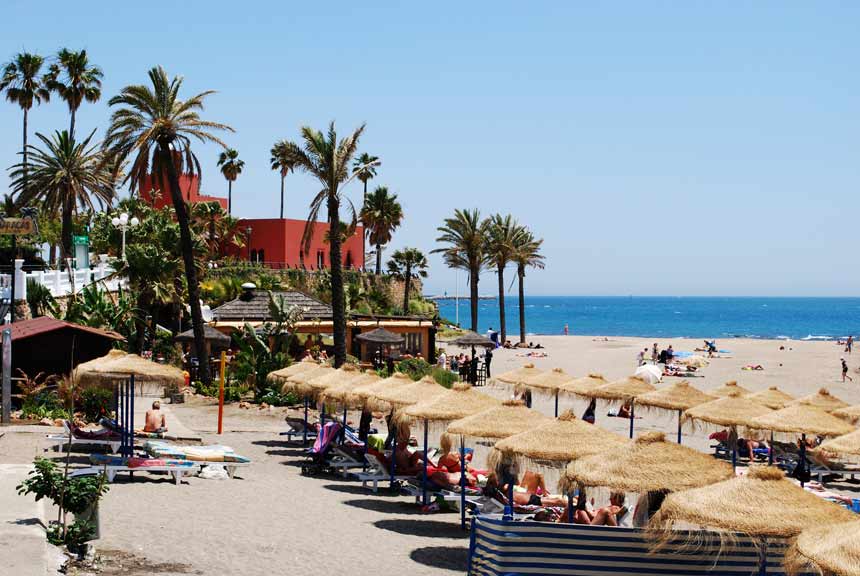 History of Bil-Bil Castle
Bil-Bil Castle was designed by the architect Enrique Atencia and built in the middle of this beach in 1927 by the Hermann family, who could not enjoy it due to the outbreak of the Spanish Civil War.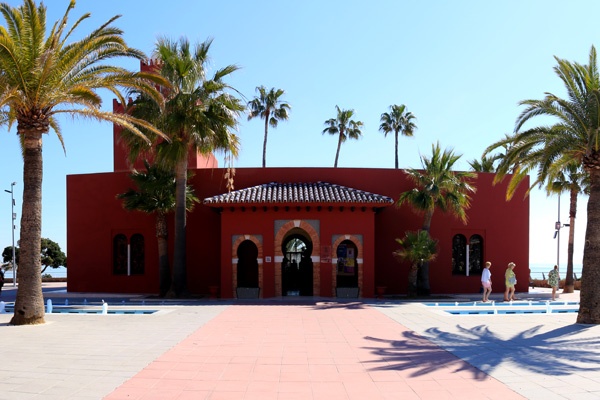 After the war, the castle passed through different owners until 1980 when it was acquired by the municipality, which manages it today. Numerous cultural events, weddings, exhibitions, or concerts are held there.
The castle has a length of 400 meters and an average width of 20 meters, with red plaster on its exterior, half-arched windows, bas-reliefs, and decorated with tiles. Its nighttime lighting, along with its exterior gardens, gives it a special charm.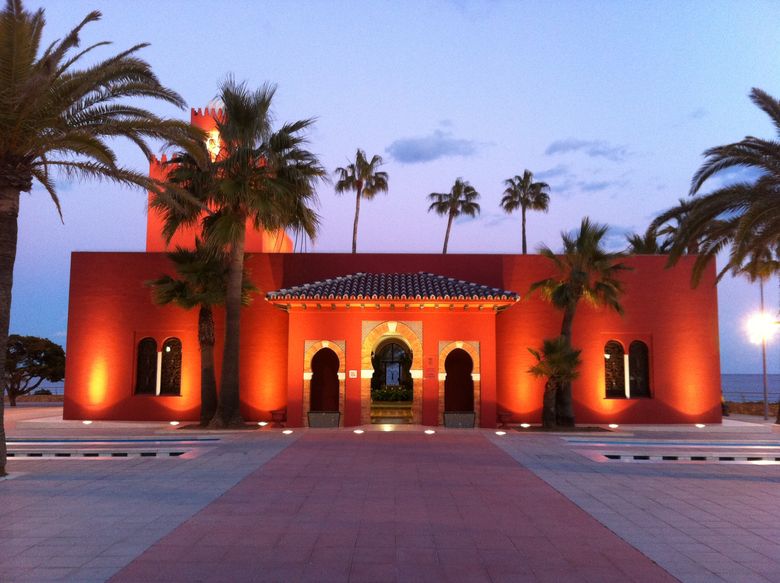 Characteristics of Bil-Bil Beach Benalmadena
Bil-Bil Beach is approximately 400 meters long and about 200 meters wide, surrounded by a palm-lined promenade. It is characterized by normally calm to moderate waves and fine dark sand.

Services at Bil-Bil Beach:
Accessibility for people with disabilities.
Parking.
Beach bar.
Sun loungers and parasols for rent.
Showers.
Tourist office.
How to get to Bil-Bil Beach in Benalmadena?
To get to Bil-Bil Beach in Benalmádena, you can follow the following options:
To go by car: From the A-7 Mediterranean Motorway, take exit 222 towards Benalmádena Costa and follow the signs to the beach.
Take a bus: The M-110 bus line from Málaga-Benalmádena connects the city of Málaga with Benalmádena Costa and has a stop at Bil-Bil Beach.
By train: From Benalmádena train station, you can take the M-103 bus line to Bil-Bil Beach.
Take a taxi: You can also reach it by taxi from any point in the city or the Costa del Sol.
By bicycle: From Benalmádena Pueblo, you can access Bil-Bil Beach by bicycle through the Benalmádena Greenway, a cycle route that connects the town with the coast.
User reviews
Have you been to Bil-bil beach? How was your experience? Leave us your comments.