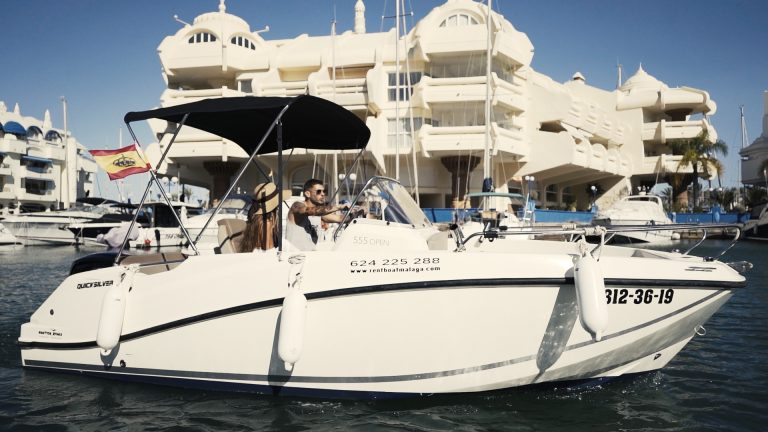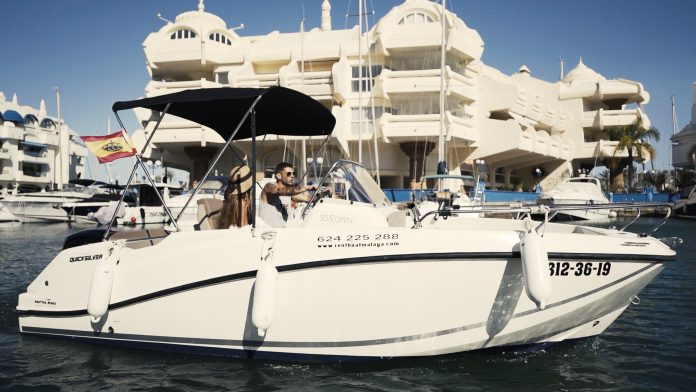 Boats rental with and without license
We'll tell you where to Boats rental in the Port of Benalmadena with or without a license. Infotourmalaga offers you a different and fun plan to enjoy the Costa del Sol.
Sail on a boat along the Benalmádena Coast
Rent a boat by the hour in the port of Benalmádena and take a dip away from the shore, come with your family or spend a day with your friends. Enjoy a sunset on board and even go fishing for the day. Sounds like a good plan, right?
So, keep reading this post where we inform you about the activity and what you need to know for this experience. We are sure you will repeat it.
Aaaahhhh important!!!! Only we offer you a DISCOUNT CODE "infotourmalaga" to rent any of the boats, with or without a license. Are you going to miss it? At the end of the post, we explain how to apply it.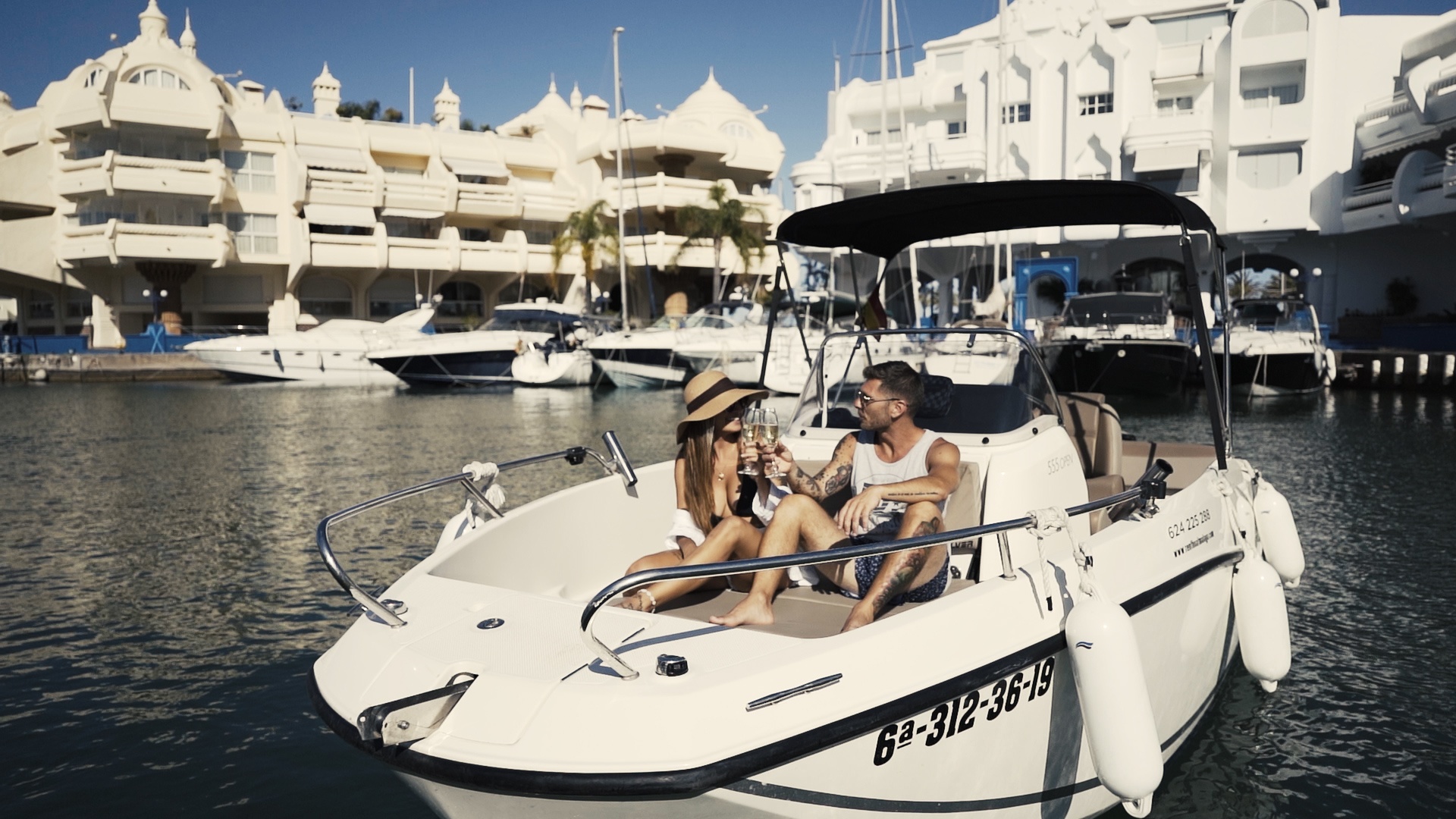 Have a great time with your girlfriend.
SAILING AND SEEING THE WORLD FROM A DIFFERENT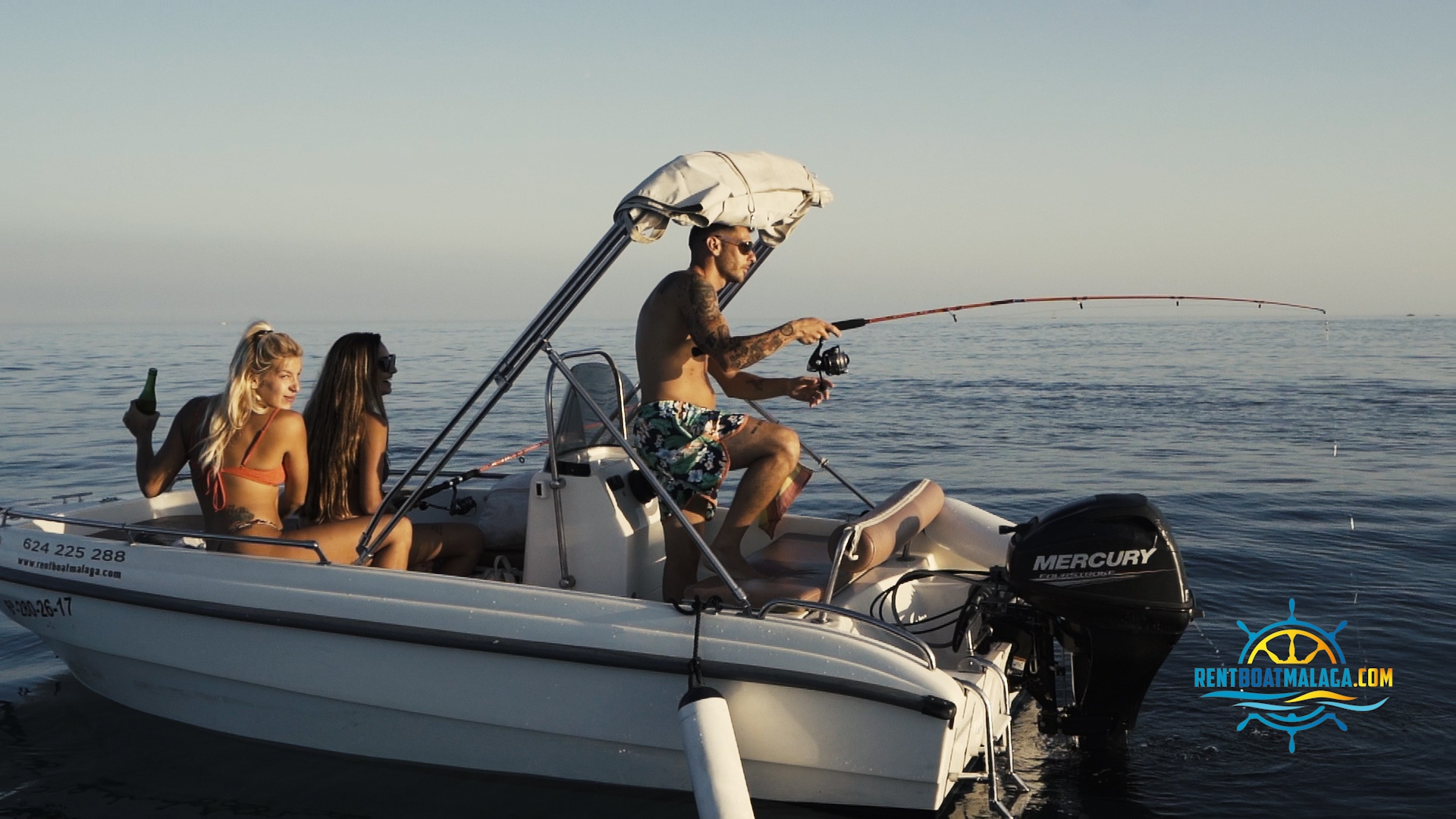 An afternoon of fishing with friends.
Who rents the boats?
The boats are rented by a local company in Benalmádena located in Puerto Marina. The company is called Rent Boat Málaga and offers you the possibility to rent one of their boats by the hour.
You can contact them through their website, which we leave below.
To make a reservation, you can contact them directly on WhatsApp at +34 624 22 52 88 The person who manages the reservations is named Gonzalo. You can also make the reservation through their website https://rentboatmalaga.com. It's quite easy, so we'll save you the explanation.
Have you never been the captain of your own boat?
No problem, the staff of the company will give you basic notions to handle the boat. And if you wish, you also have the possibility to rent the boat with a professional skipper who will take you wherever you want. If you have a license, they also have boats for you that you can handle on your own. So, what do you say?
It's time to get to know the different options and prices available.
Boats rental per hour in Benalmadena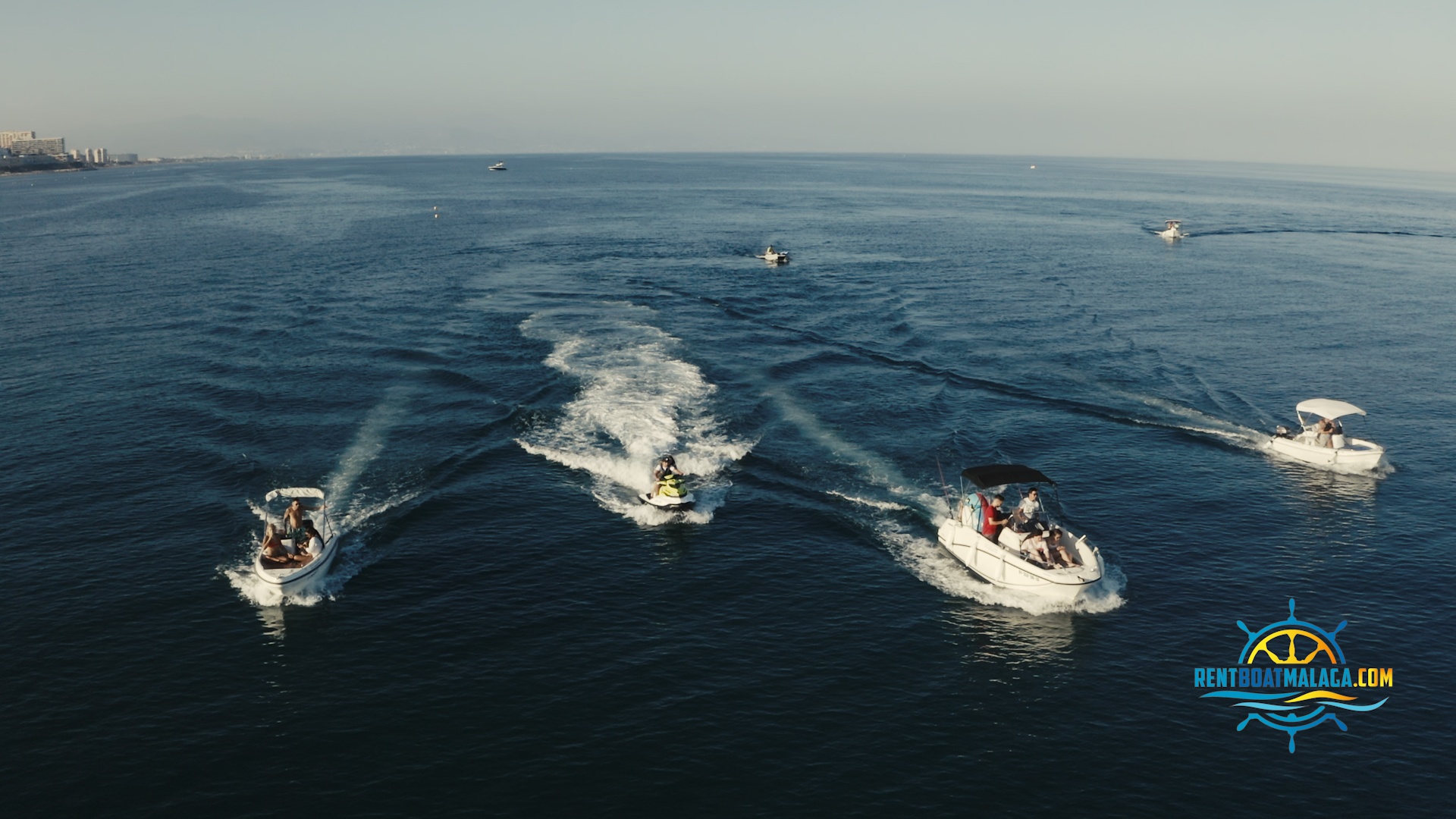 Quick-Silver 555 open, a 6-seater boat that you can handle with a boating license.
The Quicksilver 555 Open is a very new boat, with almost 6m in length. It comes with an outboard Mercury engine of 100 CV and 4 strokes. Boating license is required.
Ideal for fishing, water sports, or family outings.
It has a maximum capacity for 6 people.
If you have a boating license and want to enjoy a great day with your family and friends, this is your best option.
Voraz 450, – a boat that accommodates 5 people and doesn't require a license or experience.
The Voraz 450 is a 4.5m long and 2m wide recreational boat with a 15 HP outboard engine, which does not require a license.
It has a maximum capacity for 5 people and one child under 13 years old.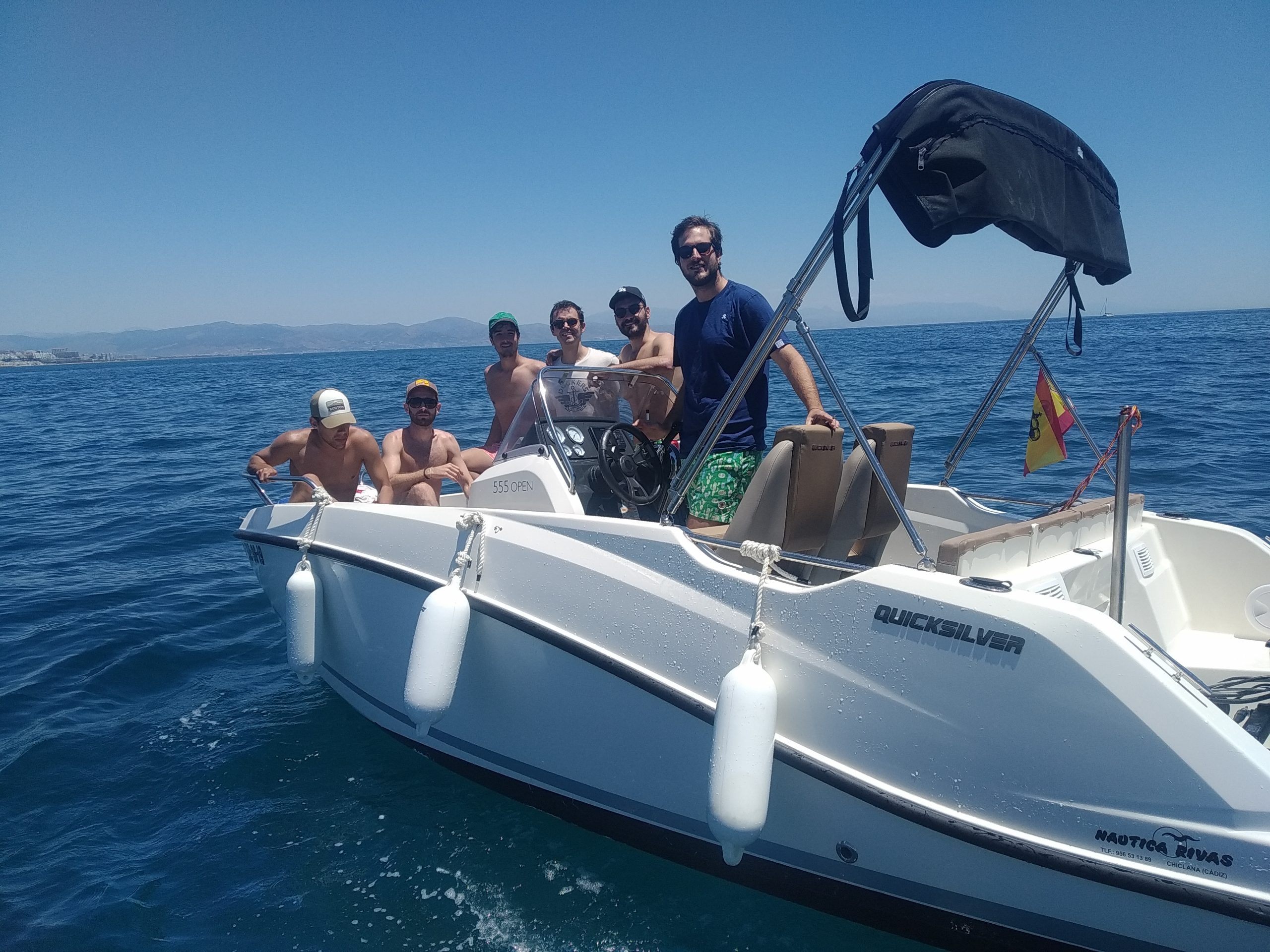 BECOME A SAILOR AND NAVIGATE THE MEDITERRANEAN, YOU WON'T REGRET IT
WHAT ARE THE PRICES OF THE BOATS?
The price of the boats varies depending on the hours you rent them and the model.
 In the case of boats without a navigation license, the price is practically the same except for the one-hour rental.
As you can see in the table, the more hours you rent, the cheaper it is. You can compare prices between different boats.
How do I apply the discount code to boats rental in Benalmadena?
You just have to call (+34) 624225288 and say that you come from www.infotourmalaga.com
Provide the promotional code and you will get a discount of 10 €. CODE "infotourmalaga" (you have to rent for more than 2 hours to apply the discount coupon)
With all this, you can now make your reservation and turn your day into a great plan!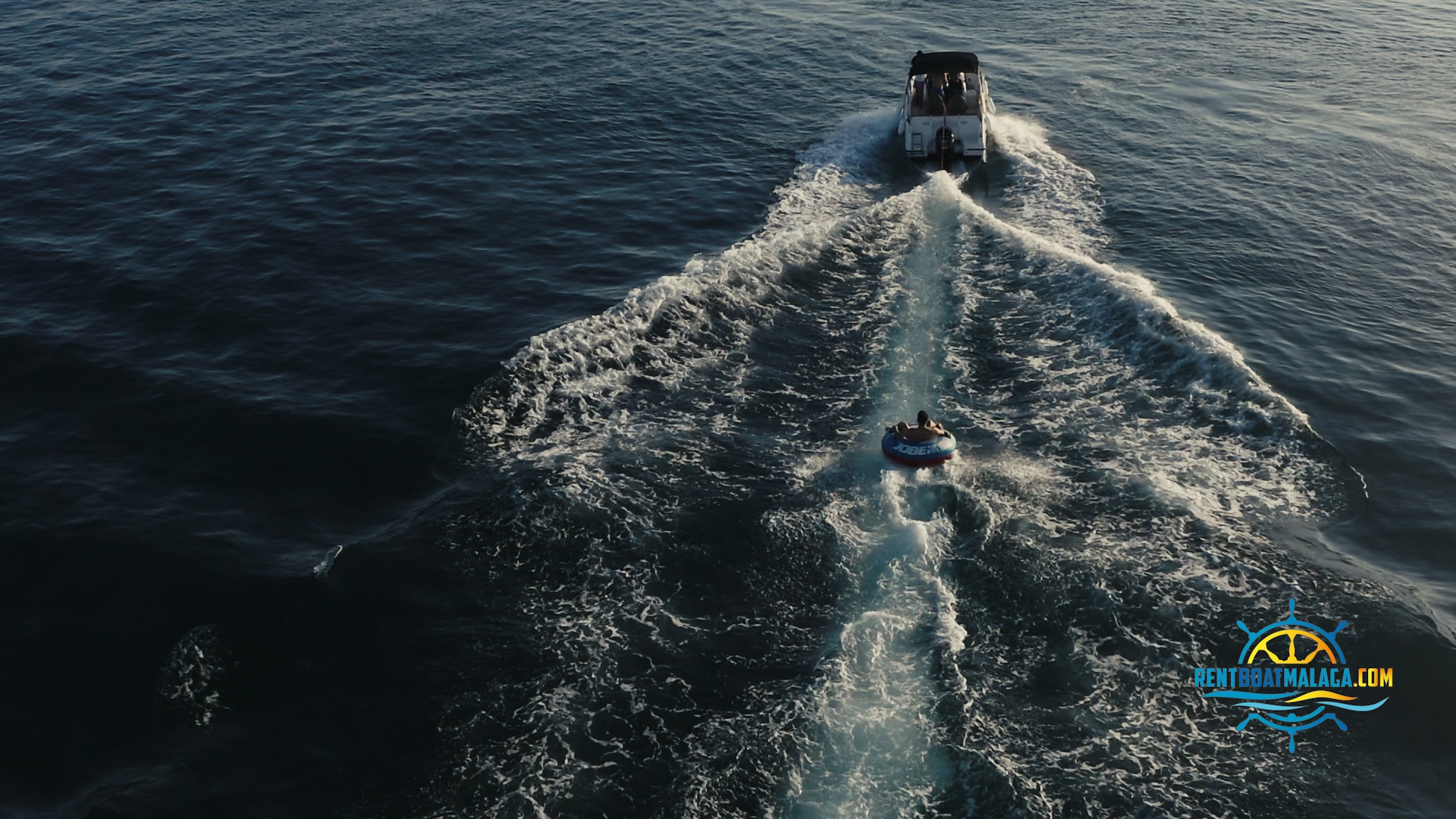 Finally, we provide you with a list of requirements that you must meet before embarking on the adventure. Have fun!
You can only sail during daylight hours and in good weather conditions.

Of course, you must be of legal age.

It is prohibited to go more than two miles away from the coast.
We advise that before setting sail with a rental boat without a license, you have basic safety knowledge and remember that, like on the road, speed must be prudent and never exceed the limits of each port area.
DISCOUNT COUPON €10 – CODE "infotourmalaga"