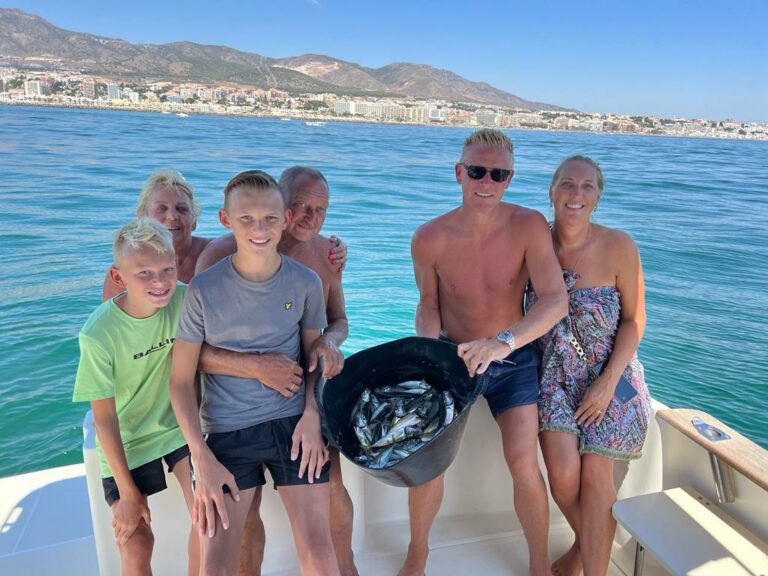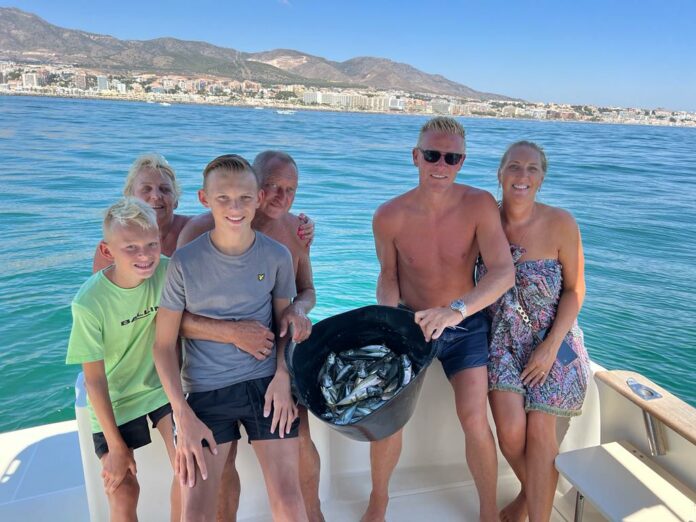 Immerse yourself in a unique experience aboard the Yo Te Espero Fishing and Boat Trips vessel in the waters of Benalmádena, where you can enjoy personalized fishing boat trips for any occasion.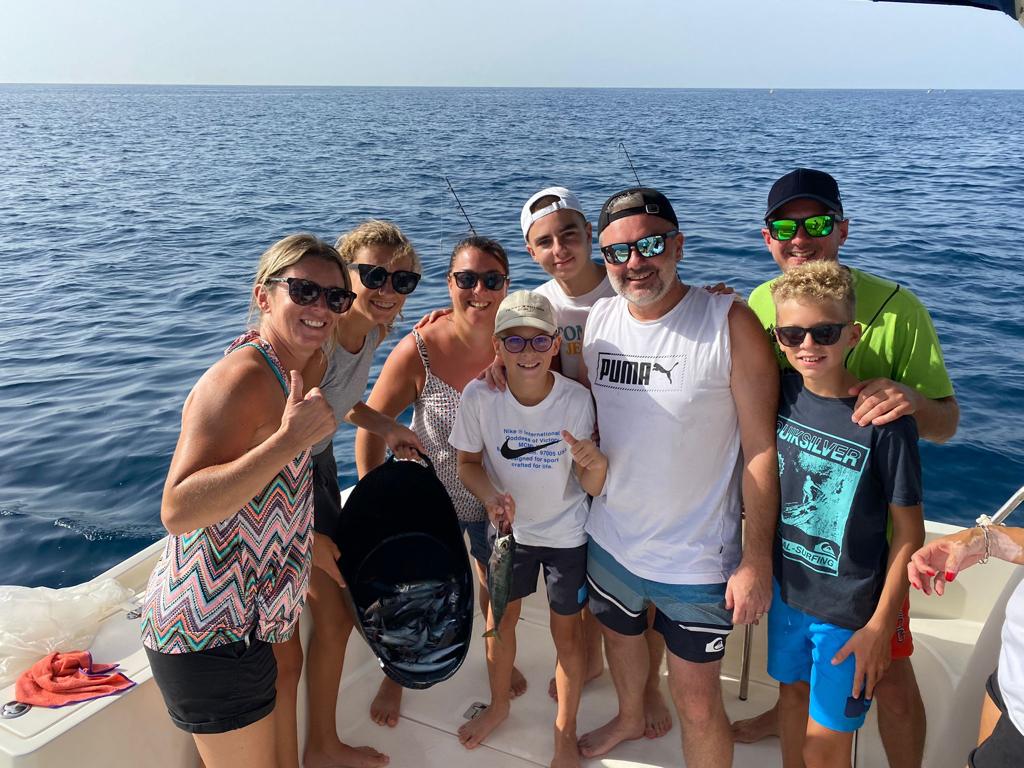 Experience the thrill of sport fishing in the Mediterranean Sea!
Benalmadena, an incredible and appealing fishing destination
Benalmadena is a privileged location on the Costa del Sol, thanks to its proximity to the Strait of Gibraltar, which makes it a rich area in marine species.
The coast of Malaga is particularly attractive for boat fishing due to the wide variety of species that can be found in the Alboran Sea, a migratory passage zone for numerous marine species from the Atlantic Ocean. Additionally, the climate in Málaga is excellent for engaging in these activities nearly year-round.
Personalized boat fishing trips for any occasion
Our sport fishing boat trips are perfect for any occasion. Whether you want to celebrate a special event like a bachelor/bachelorette party, birthday, or a gathering of friends, or if you simply want to enjoy a relaxed and fun day of sport fishing, our team will adapt to your needs.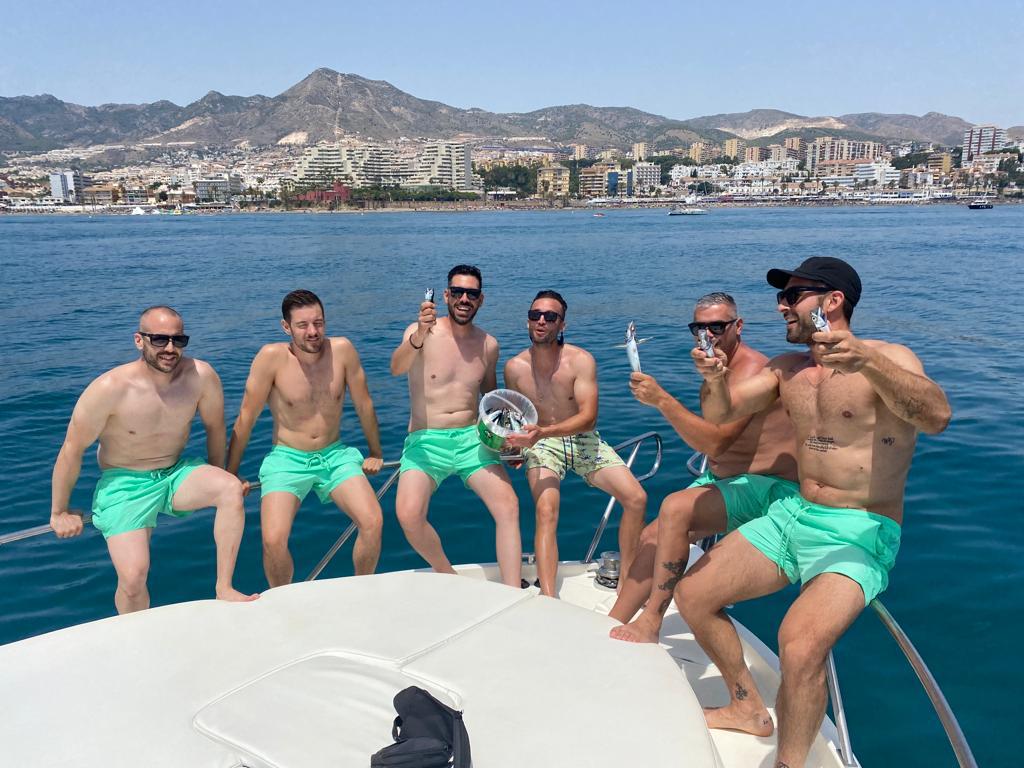 Everyone is welcome on board the Yo Te Espero boat!
Expert Captain and Crew at Your Service
We have a highly qualified captain and crew who are experts in sport fishing in the waters of Benalmádena. Their extensive knowledge and experience will ensure that you have a successful and rewarding sport fishing experience. They will be at your disposal throughout the journey on board the Yo Te Espero boat to provide guidance and assistance at every step of the process.
Whether you are an experienced sport fisherman or just starting out in this exciting sport, our team will be there to guide you and ensure your satisfaction.
Luxury vessel with all the comforts
Our Rodman 1040 Yacht is the perfect vessel for your fishing excursion in Benalmádena. With a capacity for 12 people, this elegant and spacious yacht offers all the necessary comforts for you to fully enjoy your experience.
You can relax in its spacious interior lounge, soak up the sun on its outdoor deck, or indulge in a snack in its equipped kitchen. Additionally, it features a full bathroom and comfortable cabins for you to rest during the journey. Your comfort is guaranteed on our vessel.
All fishing equipment included, no need for a previous license
You don't have to worry about bringing your own fishing gear. On board the Yo Te Espero boat, we take care of providing you with all the necessary equipment for sport fishing, from fishing rods and reels to bait and specialized fishing utensils.
Moreover, we have a wide selection of accessories, such as coolers to keep your catches fresh. We will ensure that you have everything you need to fully enjoy sport fishing in the sea.
The best part is that the fishing license is included on the boat, so you don't need to have a previous license. Just bring your enthusiasm and eagerness to fish!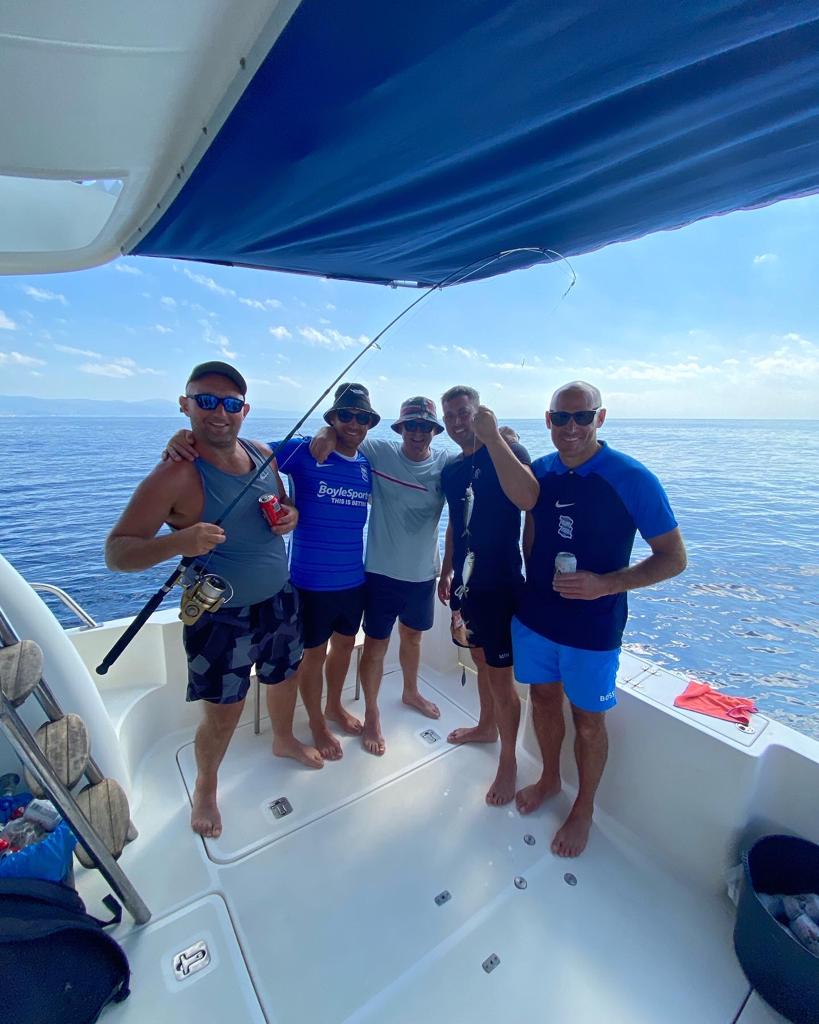 Great variety of marine species on the coast of Benalmadena
In Benalmadena, you will find a wide variety of marine species that can be caught from our boat. Among them are bream, mackerel, mackerel, sea bream, and sea bass. Additionally, when the fishing season is open, you can also catch tuna, bonito, and little tunny, which belong to the tuna family and are available all year round.
Our experienced team will guide you to the best spots for sport fishing, sharing valuable tips and techniques to increase your chances of success.
Take home your fresh catches
One of the great advantages of our sport fishing trips is that you can take home your fresh catches of the day. If you're lucky enough to catch delicious sport fish, you can enjoy a unique and authentic culinary experience with your own catch.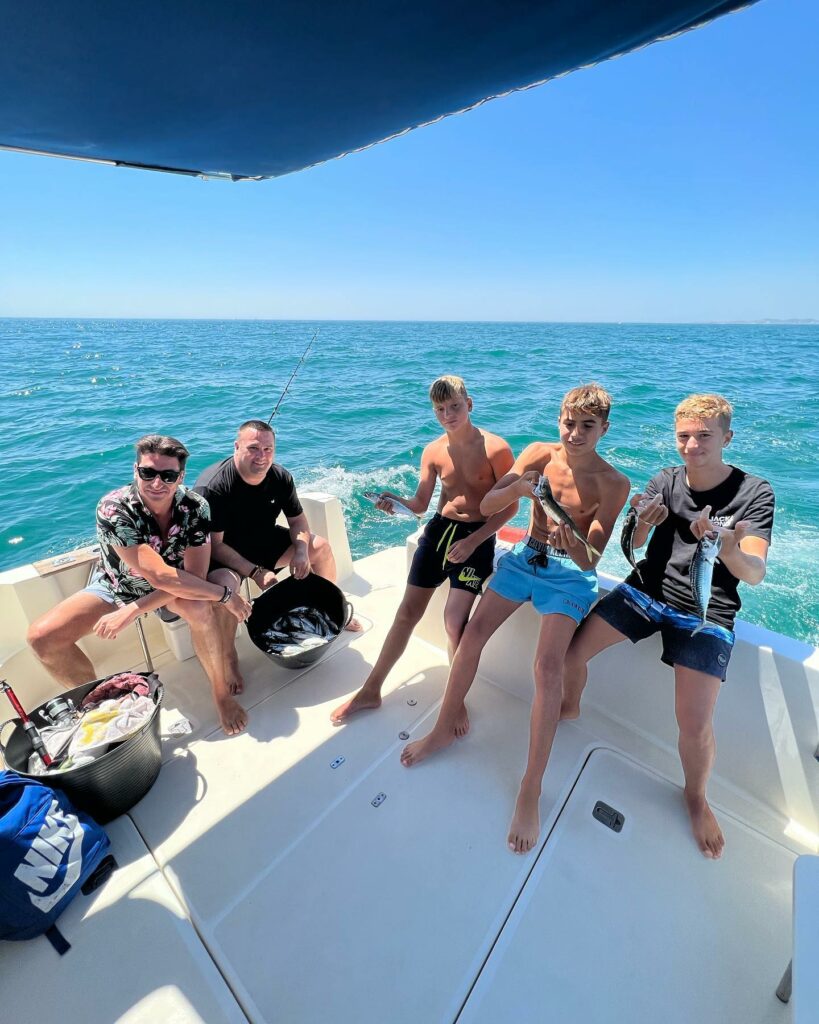 DON'T MISS THE OPPORTUNITY TO EXPERIENCE AN UNFORGETTABLE SPORT FISHING ADVENTURE ABOARD OUR BOAT IN THE WATERS OF BENALMADENA.
Book your fishing boat trip now and get ready to enjoy an exciting day at sea, surrounded by breathtaking landscapes and the thrill of sport fishing.