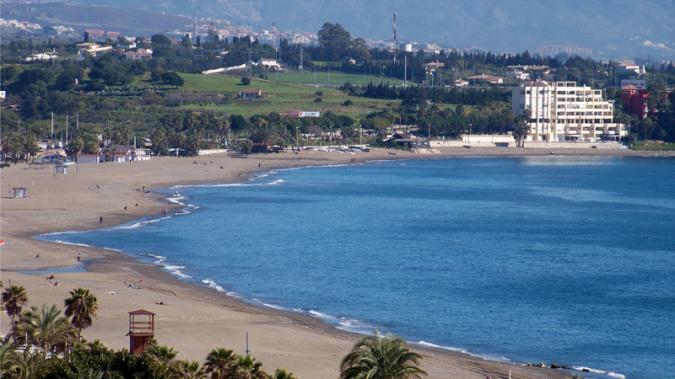 La Rada Beach is the most famous beach in Estepona with the Blue Flag distinction thanks to its excellent cleanliness, health and environmental conditions.
It is almost 3 kilometers long and about 80 meters wide, with fine gray sand and moderate waves, perfect for enjoying a great day of beach and swimming with the family.
It is an urban beach a step away from the main streets of Estepona center, with easy access on foot and by car. Very crowded in the summer season.
Its wide promenade has numerous beach bars and restaurants where you can taste the best of Malaga's cuisine, such as fried fish, paellas and the famous "espetos de sardina," among many other dishes. Additionally, some of these restaurants on La Rada beach offer live music at night.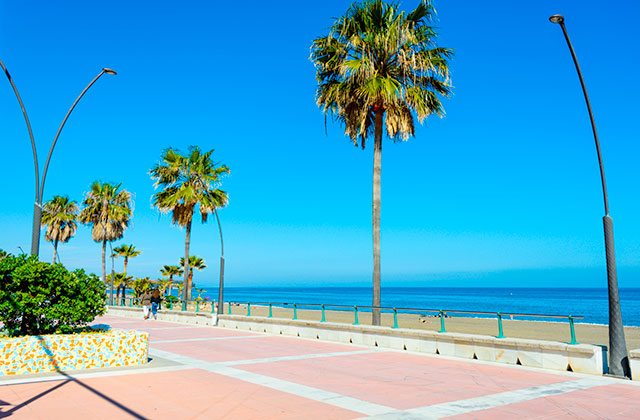 It is a perfect beach to go with children, as it has several play areas and trampolines.
Also, keep in mind that Playa La Rada has been declared once again by the Junta de Andalucía as a "Smoke-Free Space," guaranteeing that non-smokers and children can enjoy nature and the sea without smoke.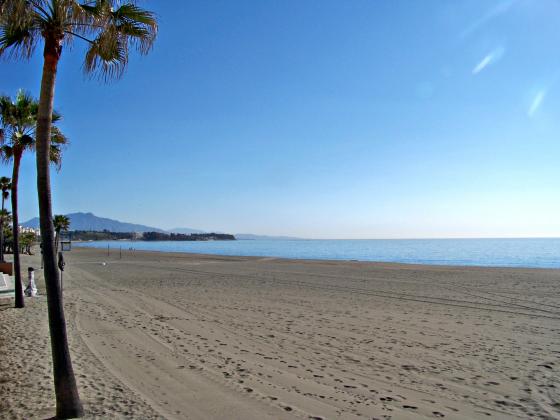 Services at Playa La Rada:
Free parking.
Public transportation.
Toilets, showers and foot wash.
Hammocks and parasol rental.
Children's area.
Sports area.
Hydro pedal rental.
Lifeguard and rescue service.
Tourist office.
Beach bars and restaurants.
Cleaning and waste bins service.
Blue flag.
Accessible for people with disabilities.
How to get to La Rada Beach in Estepona?
To get to Playa La Rada in Estepona, you can follow the following options:
Go by car: From the Autovía del Mediterráneo A-7, take the exit towards Estepona and follow the signs towards the beach. There are several public parking lots near the beach.
Take a bus: Urban bus lines L1, L2, L3 and L4 connect the city of Estepona with Playa La Rada.
Take a taxi: You can also arrive by taxi from any point in the city or the Costa del Sol.
By bike: From the center of Estepona, you can access Playa La Rada by bike along the bike lane that runs along the coast. There are several public bicycle rental stations in the city.
User reviews
Have you been to this beach? How was your experience? Leave us your comments.