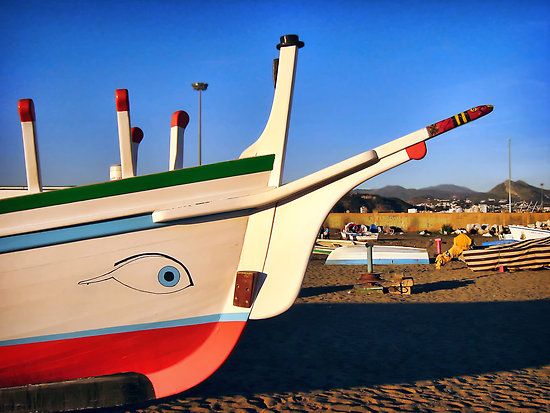 heseThe jábega is a traditional boat from the province of Malaga and is a true symbol of Malaga.
What is a jábega?
It is a rowing boat that was originally designed for fishing. They usually measure between 7 and 10 meters in length and about 2 meters in beam. They typically weigh around 1 ton, and can be crewed by up to 15 rowers plus a skipper, although nowadays there are only 7-row jábegas used for leisure and regattas.
These boats typical of the Costa del Sol, and usually have distinctive features from the different cultures of the region, such as painted eyes on the bow or a paddle used as a rudder, which transport us to the time of the Phoenicians.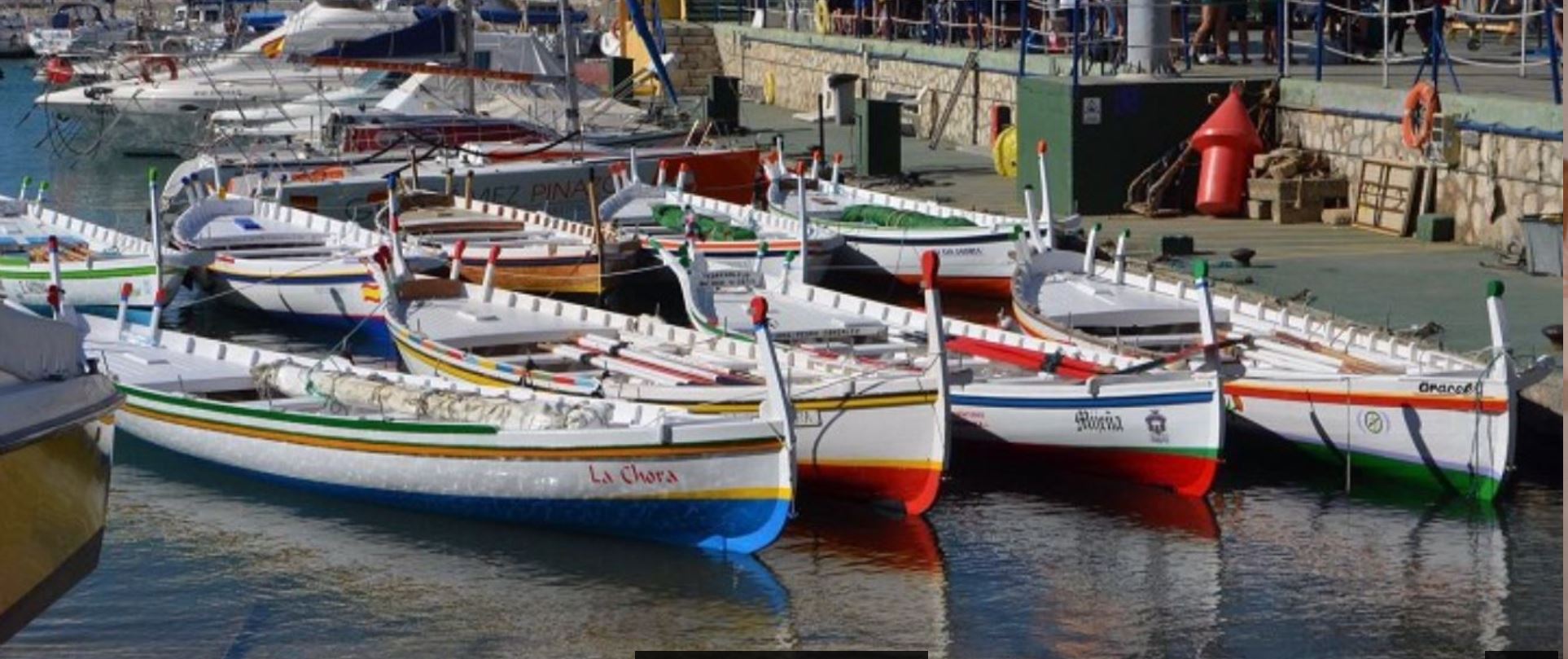 History of the jábegas
Its name comes from the Arabic word "sabaka", "xábaka" or "šabbāk", which means net.
Its origin dates back to the Phoenician era, over 3,000 years ago, which has made the jábega an emblem of Malaga.
In the Phoenician era, the jábegas were mainly used for fast commercialization and fishing.
Currently, jábegas have a sporty character, in fact, there is a jábegas league that takes place during the summer months, and there are also rowing schools where jábegas are used and prepared for this league.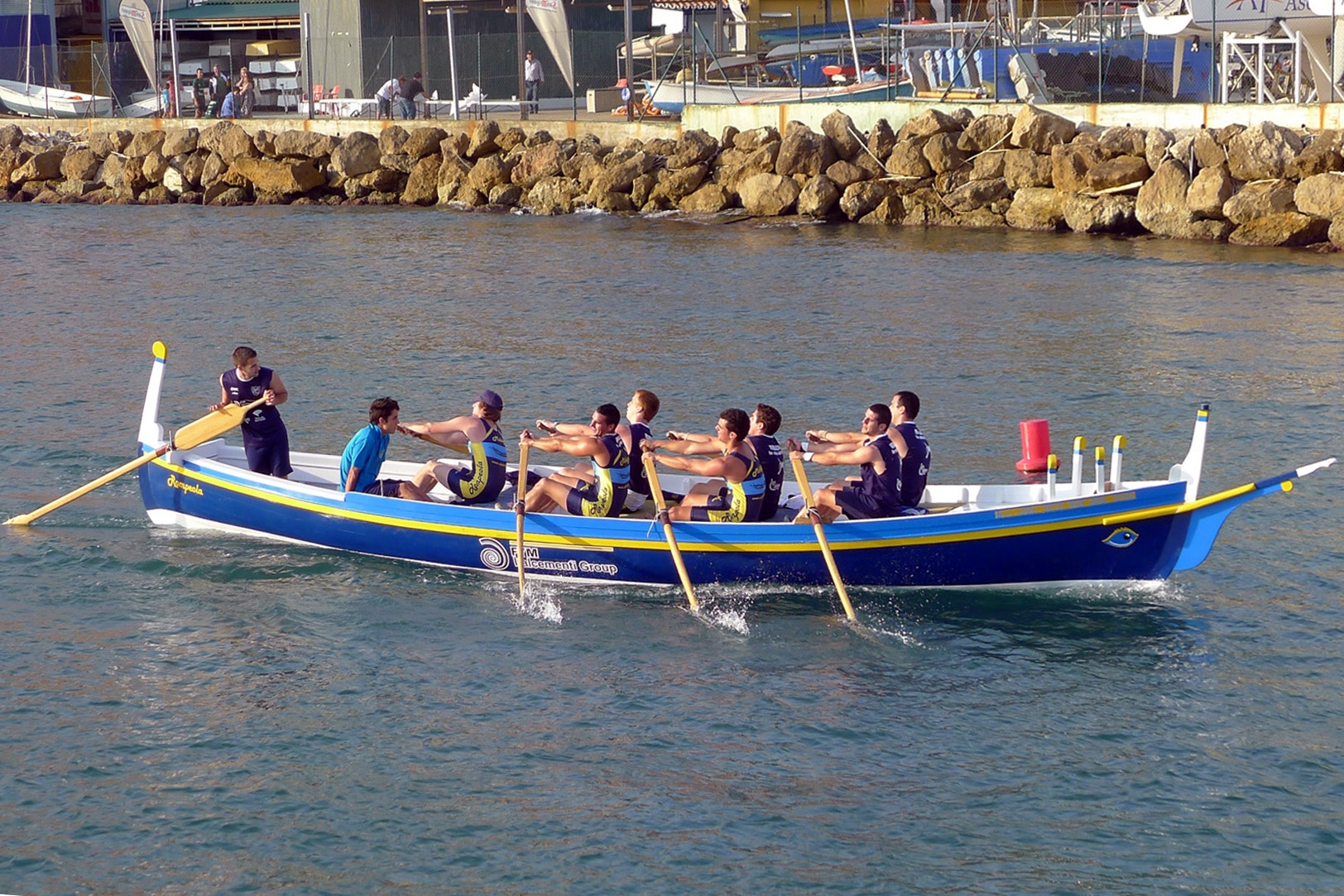 How are the jábegas built?
The oldest known jábega dates back to the second half of the 7th century BC. It weighed more than a ton and a half, was 6 meters long and 1.8 meters wide.
These jábegas were very fast, something that was achieved by the fine design of their bow, the most characteristic element (a front finish adjusted to the stem, reinforced on the sides and with a surface in the shape of an "S") and the low draft. In addition to oars and anchors, jábegas are famous for their pertiga. This was a long pole with a metal tip that kept the boat in place when it was beached on the shore.
In today's jábegas, the original proportion is maintained, although several details have been modified to adapt them to sports competitions, such as reducing their weight to around 500 kilos.