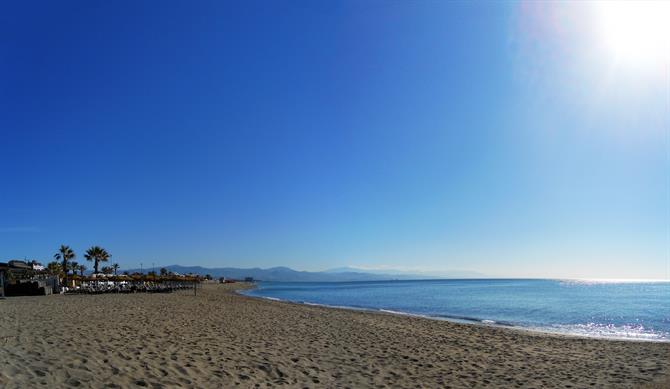 Los Álamos Beach in Torremolinos, also known as Playa del Cañuelo, is located at the northern end of Torremolinos, between Playa de Playamar and the city limit with Málaga. It has a length of about 1,500 meters and a width of about 60 meters.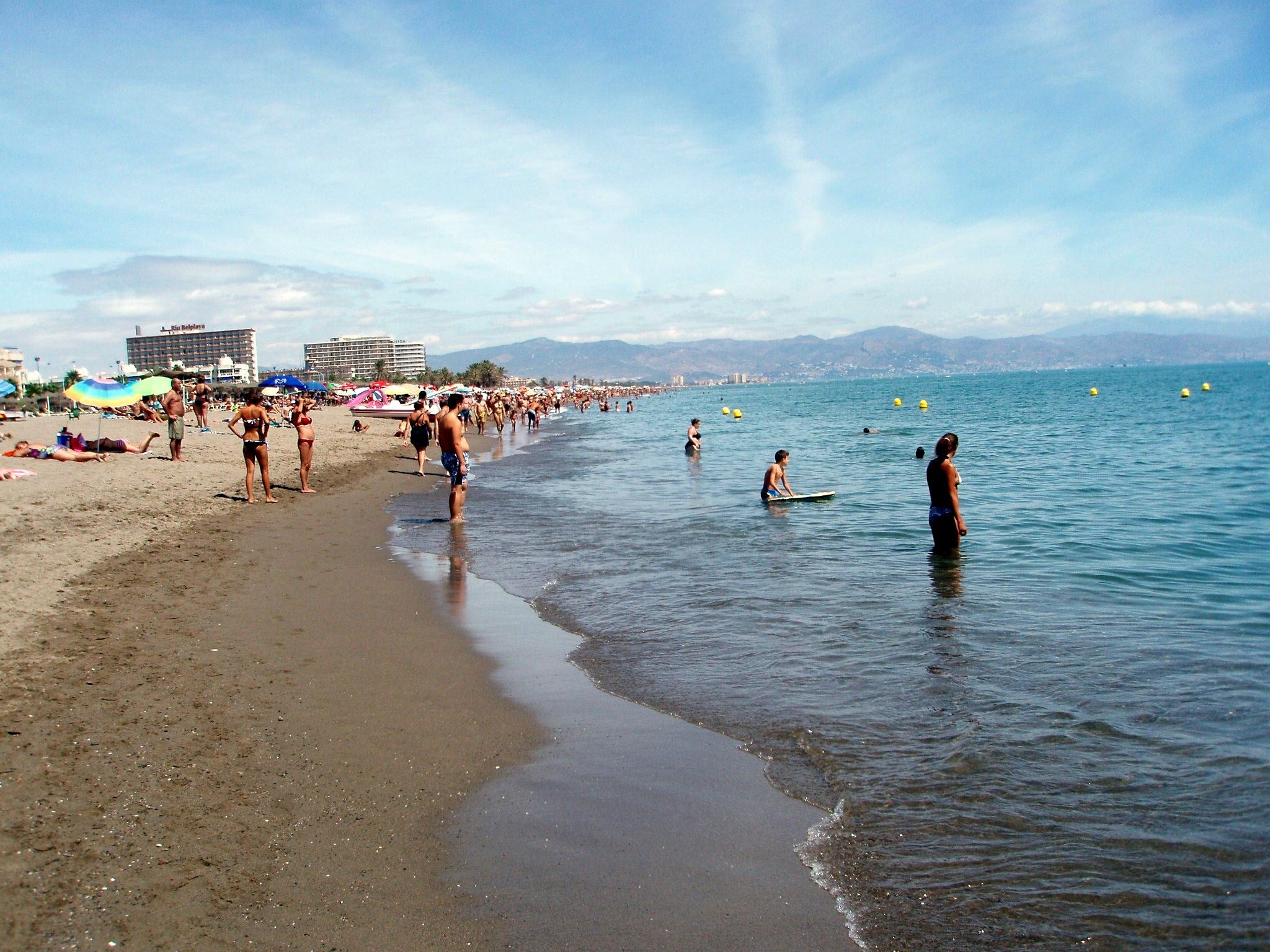 Its wide promenade and the width of its sand make it an ideal beach for strolling and enjoying the Malaga climate. In addition, its great offer of leisure and dining options make it a must-visit destination to immerse yourself in a young, cosmopolitan, and entertaining area.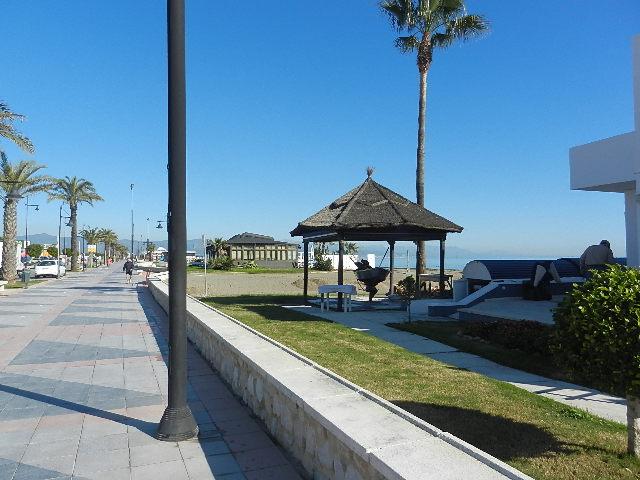 It is an urban beach with a wide promenade, dark sand, and moderate waves, with a large number of chiringuitos where you can enjoy the specialties offered in Malaga, such as fried fish, sardine skewers, paellas, and much more.
Furthermore, the Playa de Los Álamos is one of the beaches with the most atmosphere on the Costa del Sol, and this is because many of its chiringuitos also function as cocktail bars, with Balinese beds and music, where at night they become a magnificent party area that lasts until the early hours of the morning, with lively nightlife.

It is also well-known for the kite surfing activities that take place on the beach.
It has a wide range of leisure options, making it ideal for all ages.
Chiringuito Ginés y María
To highlight a chiringuito that offers a great gastronomic offer, we mention Chiringuito Ginés y María, a family chiringuito with more than 30 years of history. Here you can taste magnificent dishes such as delicious sardine skewers, good fried fish, Malaga-style fried fish, paellas, and much more.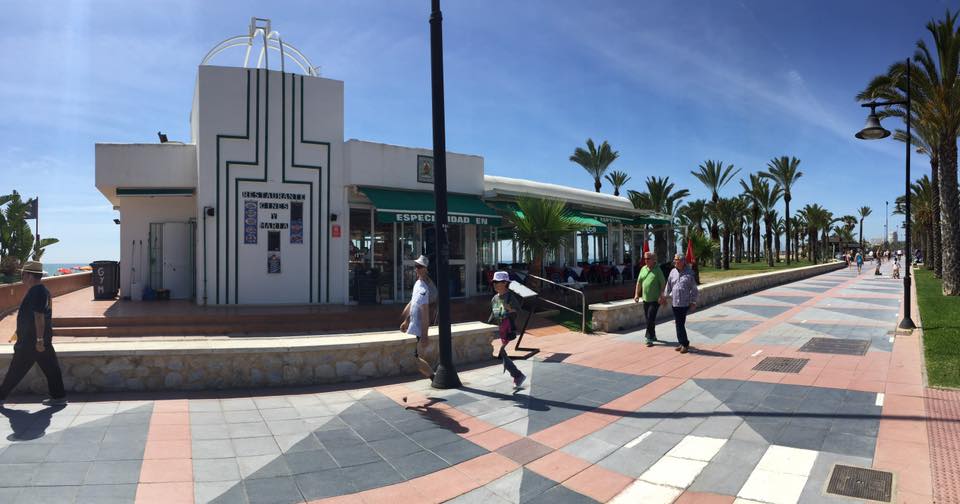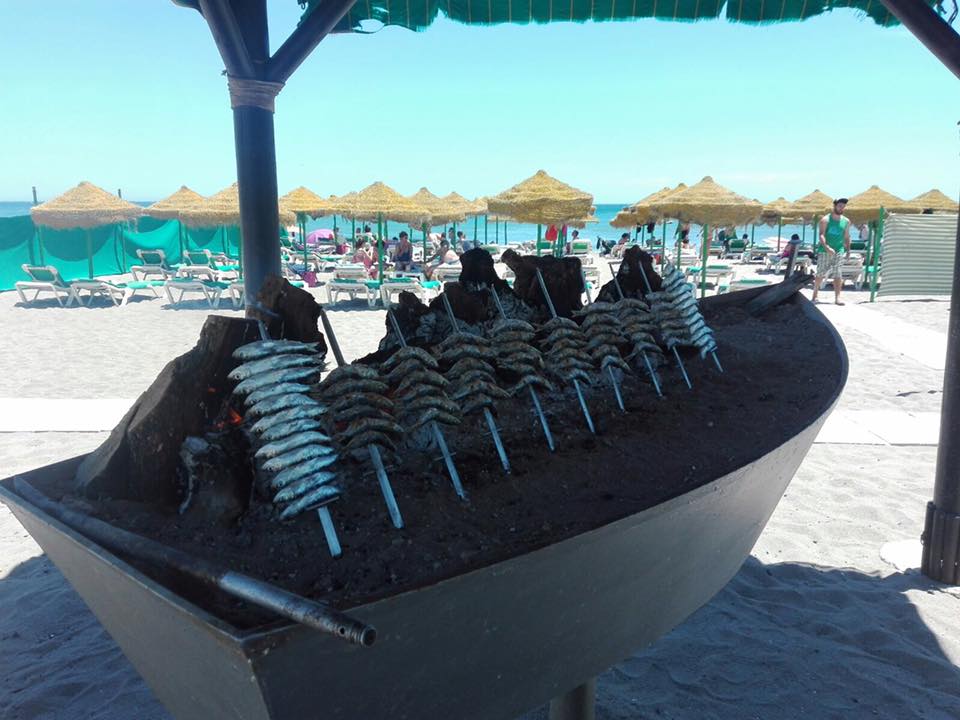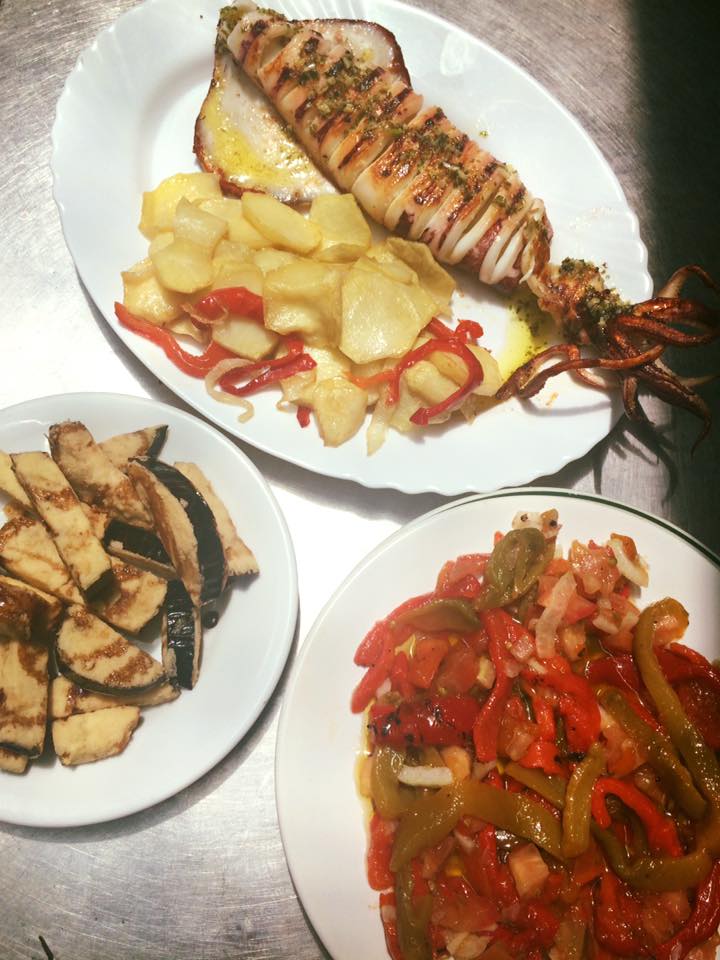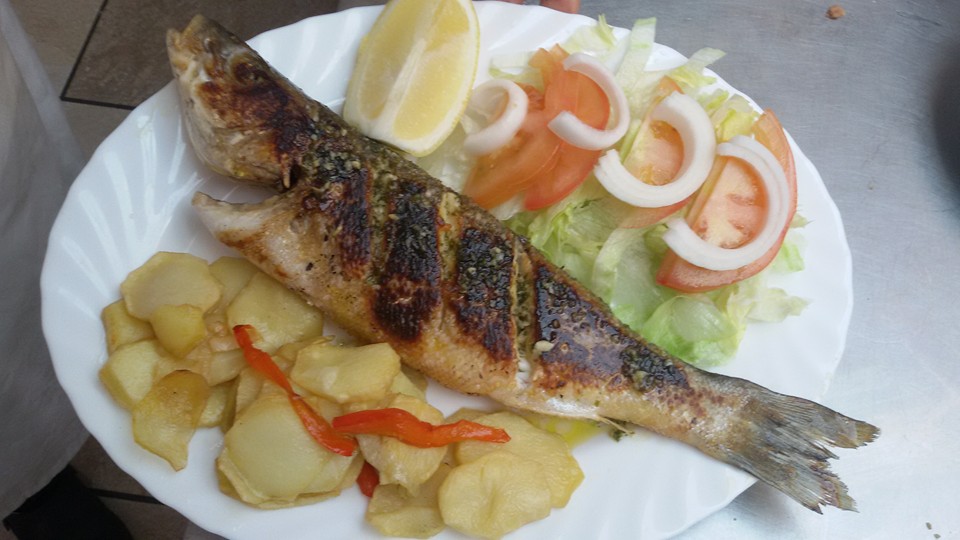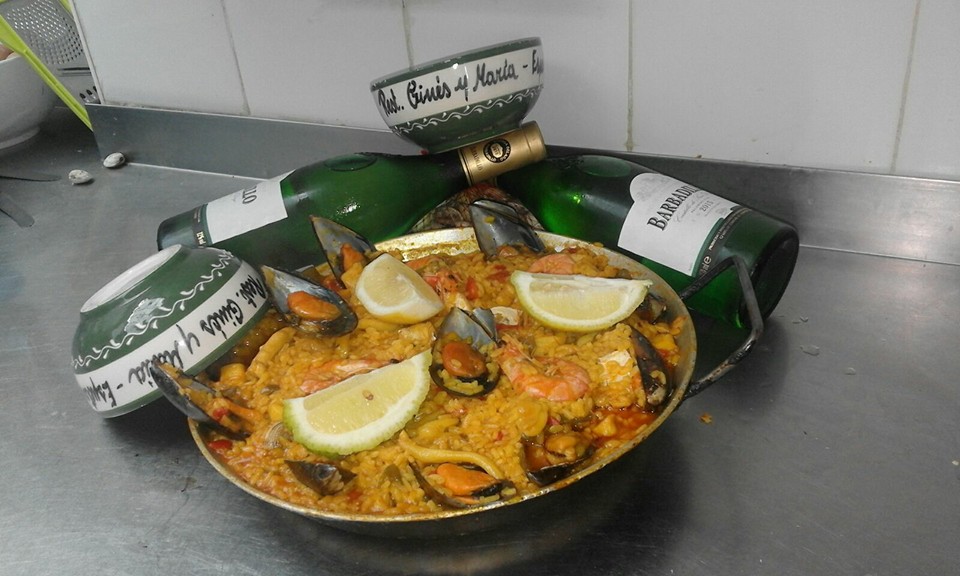 To get to Chiringuito Ginés y María, follow the directions: ahere.
Beach services
Free parking.
Chiringuitos, bars, and restaurants.
Showers and restrooms.
Rental of sun loungers and umbrellas.
Rental of hydro pedals, boats, boat activities, and jet skis.
Lifeguard and rescue equipment.
Playgrounds.
Blue Flag.
Good access by public transport.
How to get to Playa de Los Álamos in Torremolinos?
To get to Playa de Los Álamos in Torremolinos, you can follow these options:
To go by car: From the Autovía del Mediterráneo A-7, take the exit towards Torremolinos and follow the signs to the beach. There are several public parking lots near the beach.
Take a bus: Urban bus lines L-2, M-120, and M-121 connect Torremolinos with this beach. There are also intercity buses that connect with other nearby towns.
By train: Los Álamos train station is a few minutes' walk from the beach.
By bicycle: You can access the beach by bike on the Vía Verde Litoral, a cycling route that runs along the coast from Malaga to Torremolinos. There are several public bicycle rental stations in the city.
User reviews
Have you been to this beach? How was the experience? Leave us your comments.