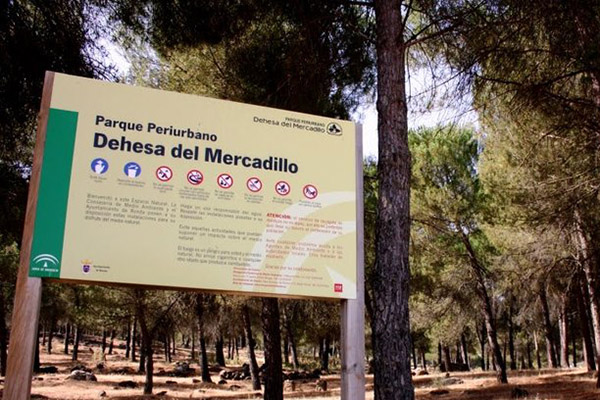 The Periurban Natural Park Dehesa del Mercadillo is a natural space in Ronda, located very close to the urban area of Ronda and situated on the mountain of the same name, owned by the Ronda City Council and partially agreed upon with the Regional Government of Andalusia.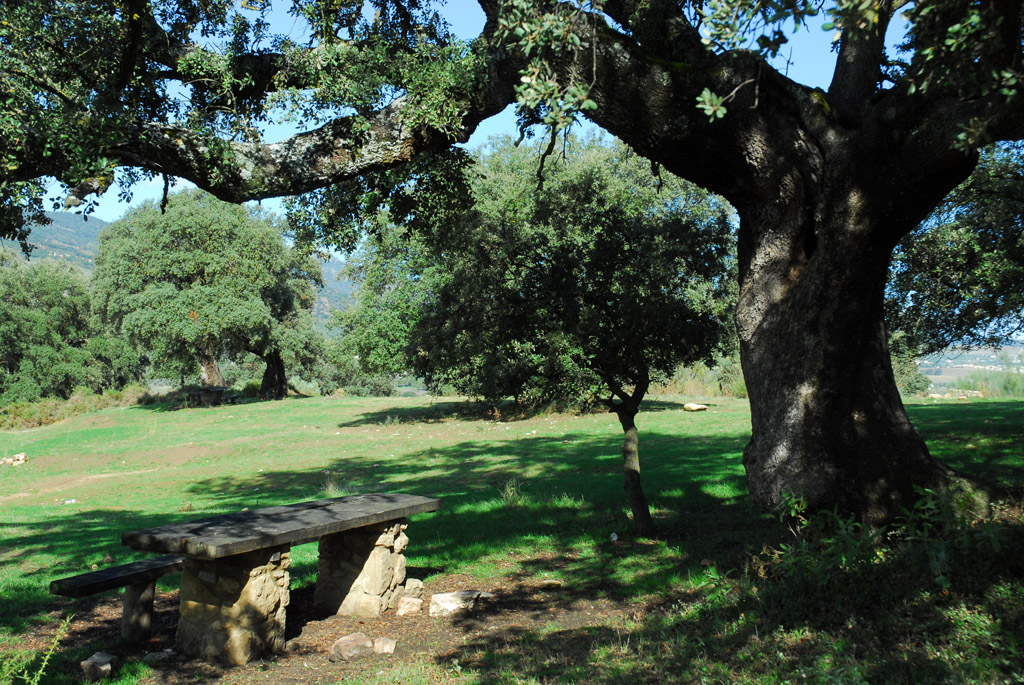 Its name possibly comes from the existence of a livestock market in the past, due to its proximity to the city and the presence of several livestock routes.
Landscape and Vegetation
It covers more than 130 hectares and was declared a protected natural area in 2000. From here, we can enjoy impressive panoramic views of the Tajo de Ronda (Ronda Gorge) from strategic points. It can also be seen from the high part of the mountain, specifically from the landmark known as Puerto de la Muela.
The majority of the park's surface is populated by a pine forest of stone pines, with occasional holm oaks and Aleppo pines.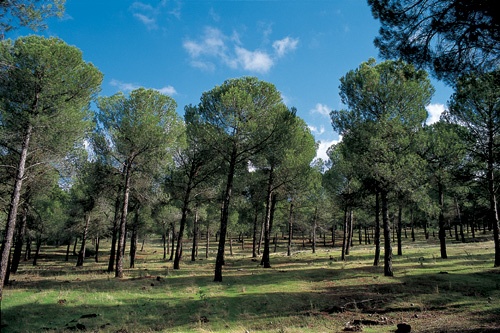 Some ancient holm oak specimens are preserved, adding great value to the park's landscape, mixed with grassy areas resulting from traditional human activities.
Fauna in the Park
The wildlife in the area consists of species typical of the pine forest, as well as ruderal and anthropogenic species, given its proximity to the urban core of Ronda. Small forest birds and woodland birds are abundant.
Activities in the Dehesa del Mercadillo Park
Moreover, the network of livestock routes converging in the park (Cañada Real de Setenil, Cordel de Ronda a Olvera, Vereda al Molino de la Fuente, and Cañada Real de Ronda a Jerez y Sevilla) facilitates access to the natural space.
In Dehesa del Mercadillo Park, activities such as hiking, cycling, and equestrian activities are also practiced.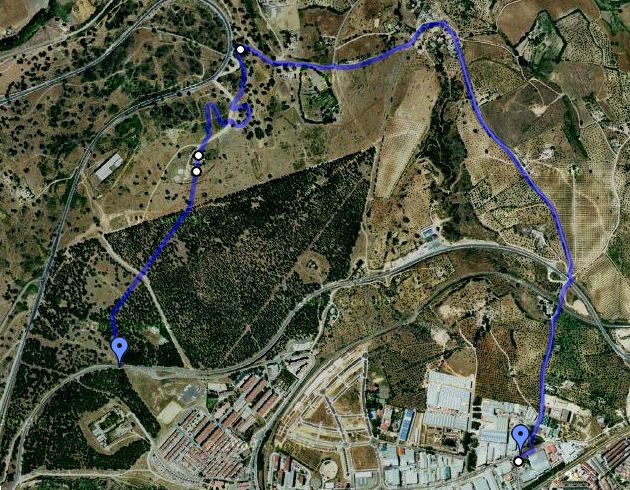 Recreation Areas in Dehesa del Mercadillo
The periurban park also has a series of recreational areas where visitors can rest, relax, and recharge. Its proximity to the city makes it a highly utilized area for leisure and recreation.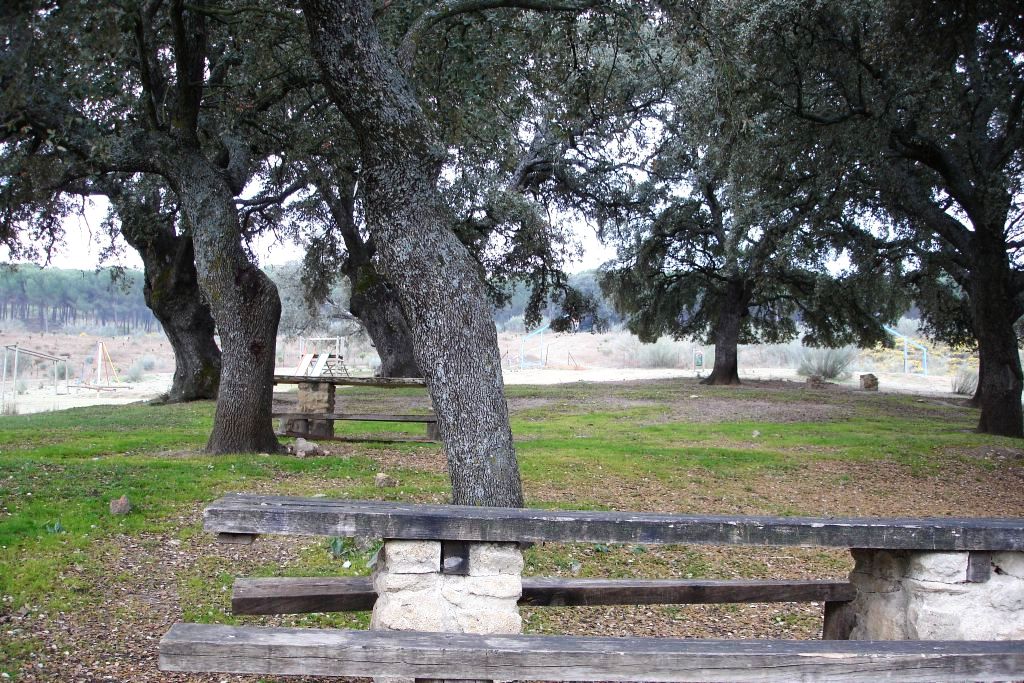 Annual Stallion Parade in the Dehesa del Mercadillo Natural Park
Every year, the Dehesa del Mercadillo hosts a stallion parade, where the Armed Forces make the specimens available to the public. This event dates back to the 19th century.
How to Get to the Periurban Natural Park Dehesa del Mercadillo?