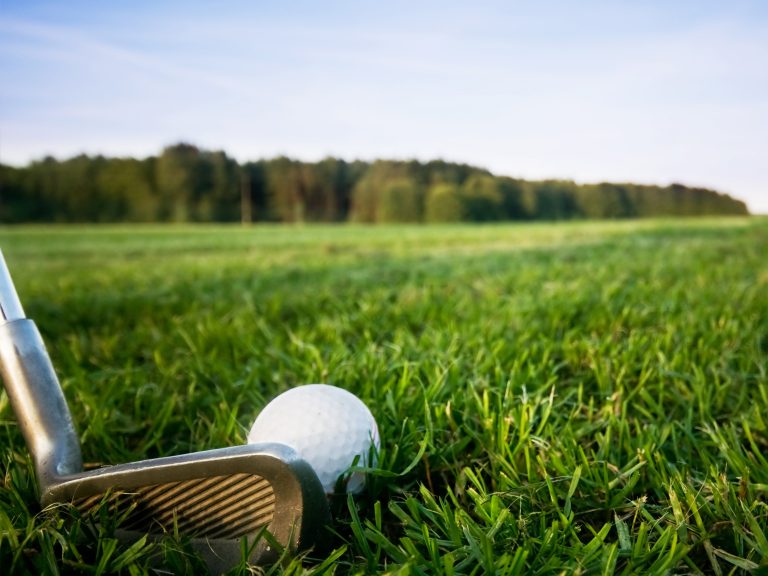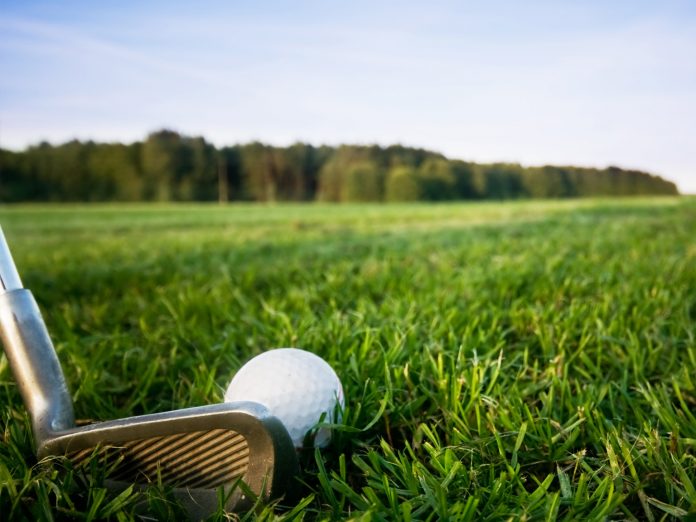 Here are the top 5 best golf courses on the Costa del Sol, where golfers can enjoy an exciting game while immersing themselves in the beauty of their surroundings.
The Costa del Sol is internationally known as one of the premier golf destinations in Europe. With its exceptional climate, stunning landscapes, and a wide selection of world-class golf courses, this region offers an unparalleled experience for golf enthusiasts.
Throughout the Costa del Sol, you can find numerous renowned golf courses that combine natural beauty with challenging designs and excellent facilities. From lush undulating greens to panoramic views of the Mediterranean Sea, each golf course offers a unique experience.
1. Finca Cortesín Golf Club.
Ranked as one of Spain's best golf courses by Golf Digest, Finca Cortesín is a par 72 course that spans over 6,500 meters in length. It has hosted the Volvo World Match Play Championship, one of the most prestigious tournaments in the world, for three years.
Located in Casares.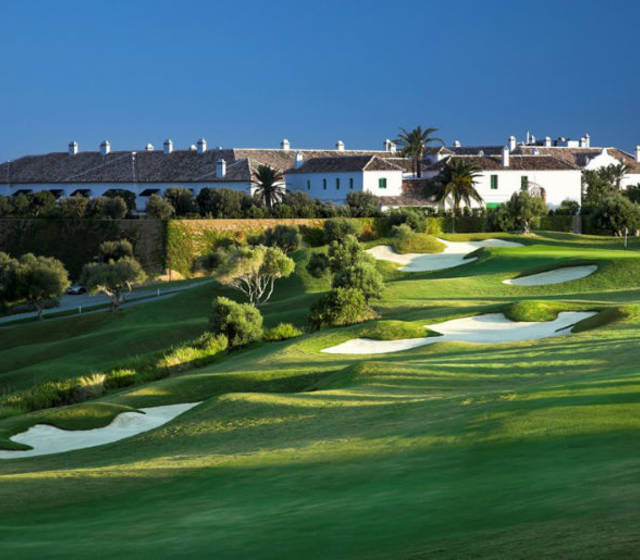 2. Añoreta Golf.
Founded in 1990 and designed by professional golfer José María Cañizares, Añoreta Golf features an 18-hole par 72 course with a diverse layout and views of the sea, suitable for players of all levels.
Located in Rincón de la Victoria (Málaga).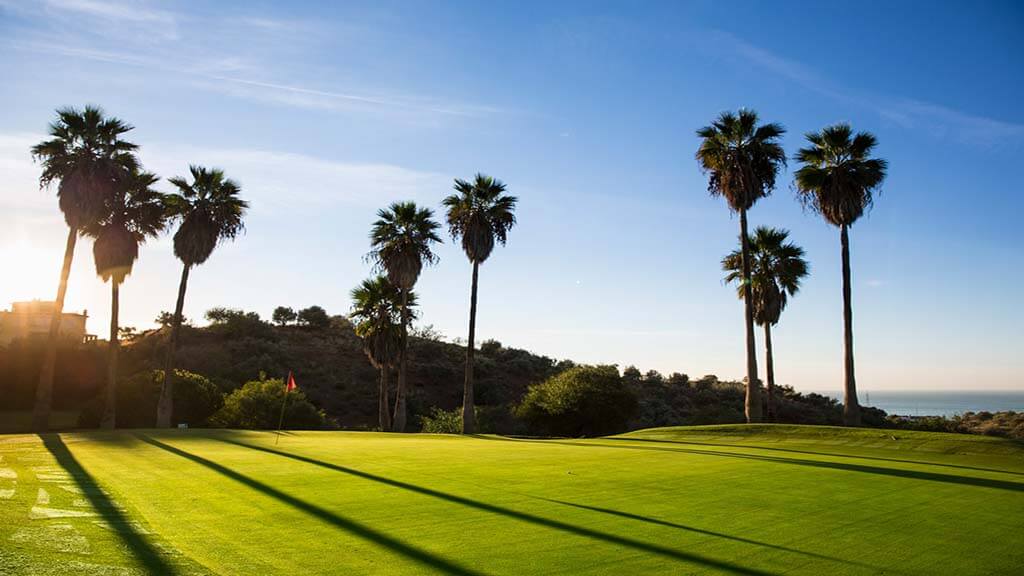 3. La Cala Resort.
One of Europe's leading golf destinations, La Cala Resort is renowned for its size, quality facilities, and private location. It boasts three 18-hole golf courses and an academy.
Campo Europa:The largest of the three, ideal for mid-level golfers, featuring several bridges that traverse the Ojén River and tunnels. The 14th hole is at the maximum limit for a par 3, at 233 meters, and the par 5 11th hole is the longest at 524 meters.
Campo América: Formerly known as Campo Norte, Campo América has elevation changes that require strategic club selection. It offers spectacular views of the Sierra de Ojén and the Mediterranean. With few bunkers, it is relatively easy, but precision shots to elevated greens are necessary. The final holes, including the spectacular 16th hole with its lake and fountain, and the 18th hole, a fantastic par 5, are a treat.
Campo Asia: Formerly known as Campo del Sur, Campo Asia is the oldest golf course at La Cala Resort and also the most challenging, earning the respect of professional golfers. With narrow and short fairways, it requires skill. Certain holes are par 5 and demand expertise.
Located in Mijas Costa.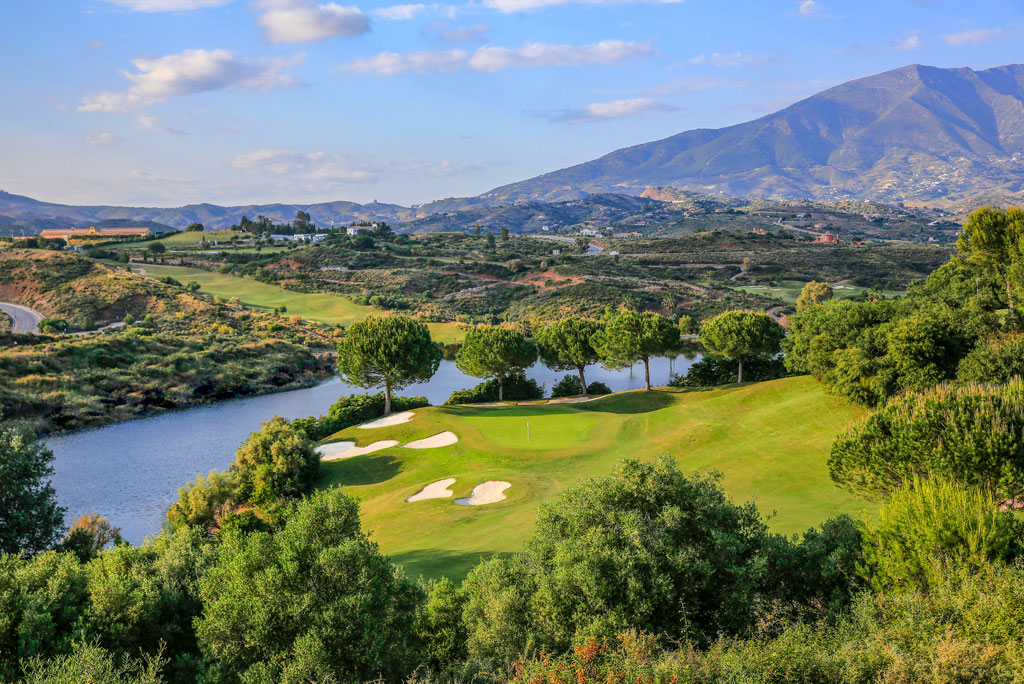 4. Los Naranjos Golf.
Considered by Robert Trent Jones as one of his best designs in Europe, Los Naranjos Golf features wide fairways and water hazards on several holes. The course offers a true challenge for players of all levels, with perfectly conditioned greens. It is one of the standout golf courses on the Costa del Sol.
Located in Nueva Andalucía (Marbella).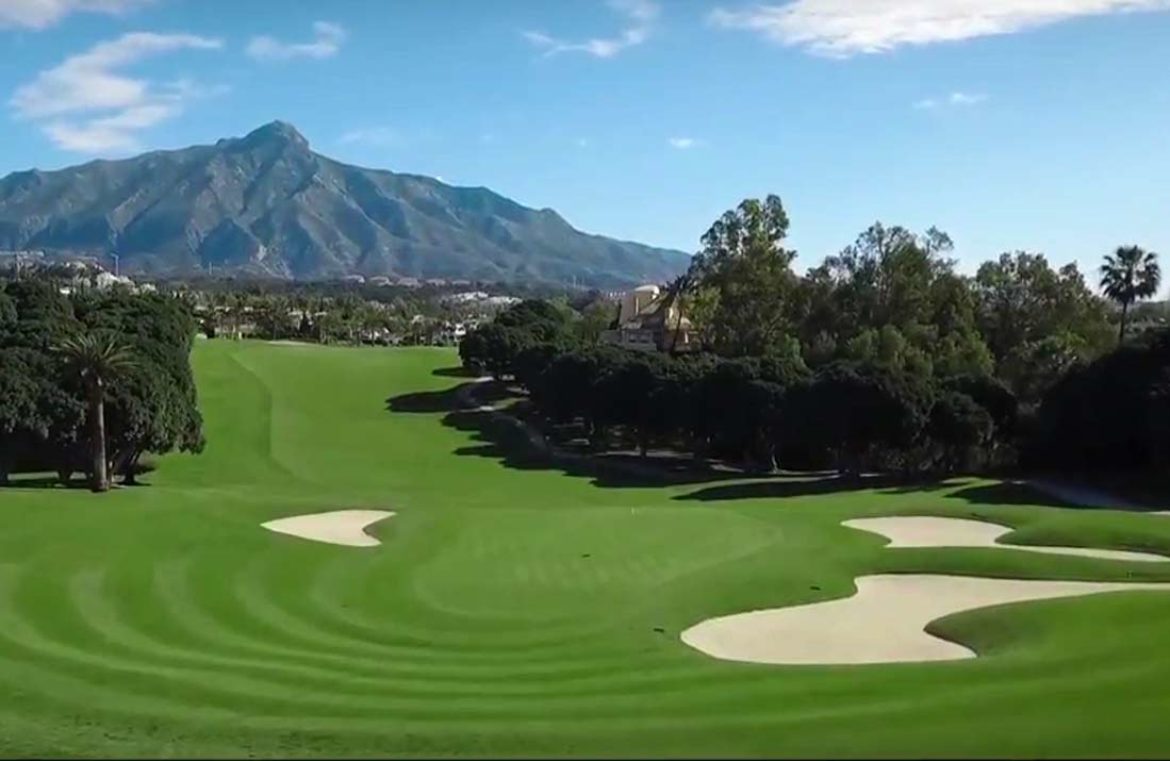 5. Santa Clara Golf.
The only ISO 9001-certified golf course in Marbella, Santa Clara Golf is set in a natural environment with native fauna and vegetation. It is a gathering place for golf enthusiasts in Spain. Its standout holes form the "Amen Corner." The downhill par 4 14th hole offers stunning views of the Estepona Bay and Gibraltar, while the par 3 13th hole features a large lake, and the par 5 14th hole measures 524 meters.
Located in Marbella.

These golf courses offer exceptional playing experiences and showcase the Costa del Sol's reputation as a premier golfing destination.