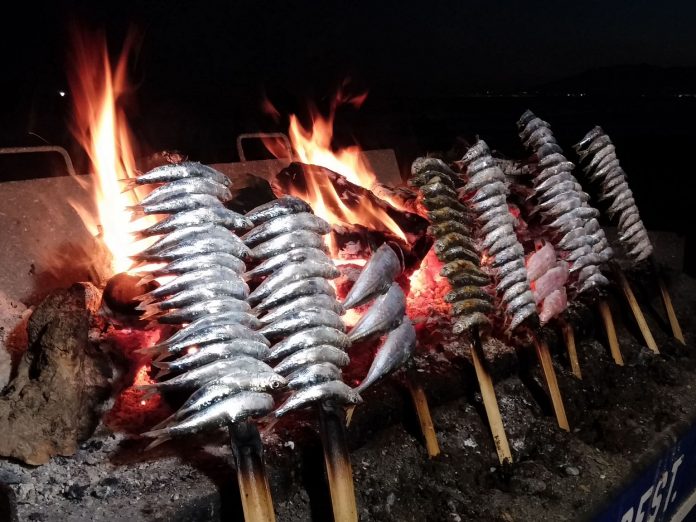 A MUST-TRY IN MÁLAGA: ENJOYING AN "ESPETO" IN ONE OF ITS "CHIRINGUITOS".
What is an "espeto" de sardinas?
"Espetos" are a very special and distinctive culinary tradition in Málaga. They consist of a series of juicy sardines skewered on a cane and roasted over a wood fire. The sardine "espeto" is the most famous and beloved, but you can also find "espetos" made with other fish such as sea bream or anchovies. This outdoor cooking technique gives the sardines a smoky flavor and a tender, juicy texture.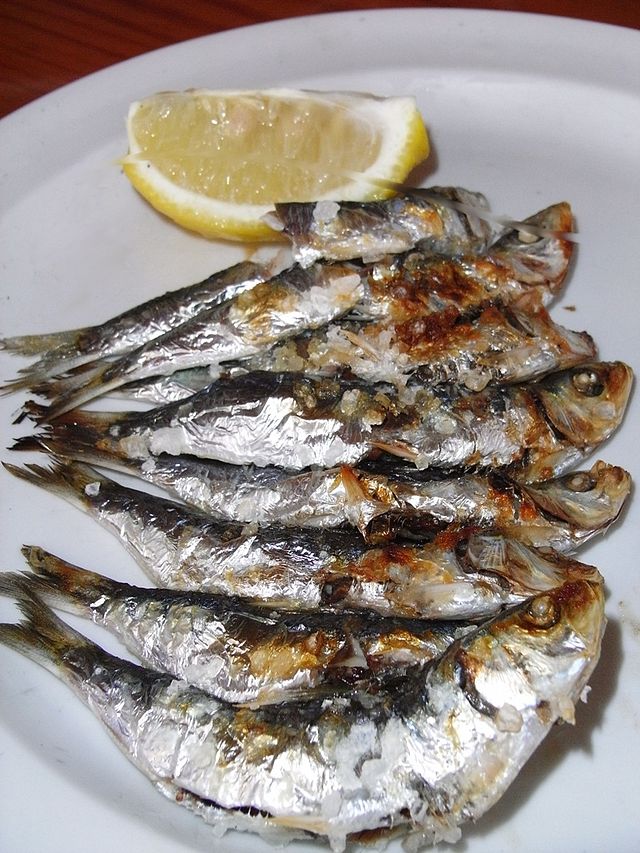 History of the sardine "espeto"
The history of "espetos" dates back to the 19th century when sardines were considered an affordable food for the humble population, especially for those who made a living from fishing along the coasts of Málaga. It was in this context that Miguel Martínez, known as "Migué el de las sardinas," opened a modest bar called "La gran parada" in El Palo, a charming fishing village on the outskirts of Málaga, in 1882.
In "La gran parada," Migué revolutionized the way sardines were cooked by skewering them on canes and placing them in the sand next to a wood fire. This ancestral technique gave the sardines a unique and captivating flavor. Soon, the fame of the sardine "espetos" spread throughout the Málaga coast, becoming an authentic gastronomic treasure of the region.
The best sardine "espeto"
The locals have a popular saying: "The best sardine 'espetos' are eaten in the months without an 'R'." This means that May, June, July, and August are considered ideal for enjoying these marine delicacies. During these months, sardines are at their best, offering a fresh and exquisite taste.
An authentic sardine "espeto" is characterized by the quality of fresh fish, just the right amount of sea salt, and mastery of the fire to achieve the perfect roast. The "chiringuitos" along the Málaga coast are the ideal places to savor authentic sardine "espetos" as they are prepared following the tradition and culinary art passed down from generation to generation.
An essential gastronomic experience!
Enjoying a sardine "espeto" in a "chiringuito" in Málaga is an experience you cannot miss during your visit to this charming city. Immerse yourself in the relaxed and beachy atmosphere, and delight your palate with the unmatched freshness and flavor of perfectly roasted sardines. Accompany your "espeto" with a glass of fine white wine or a refreshing local beer.
SO NOW YOU KNOW! YOU CAN'T LEAVE MÁLAGA WITHOUT TRYING THE MAGNIFICENT SARDINE "ESPETOS" IN ONE OF ITS "CHIRINGUITOS". IT'S AN EXPERIENCE YOU CAN'T MISS!