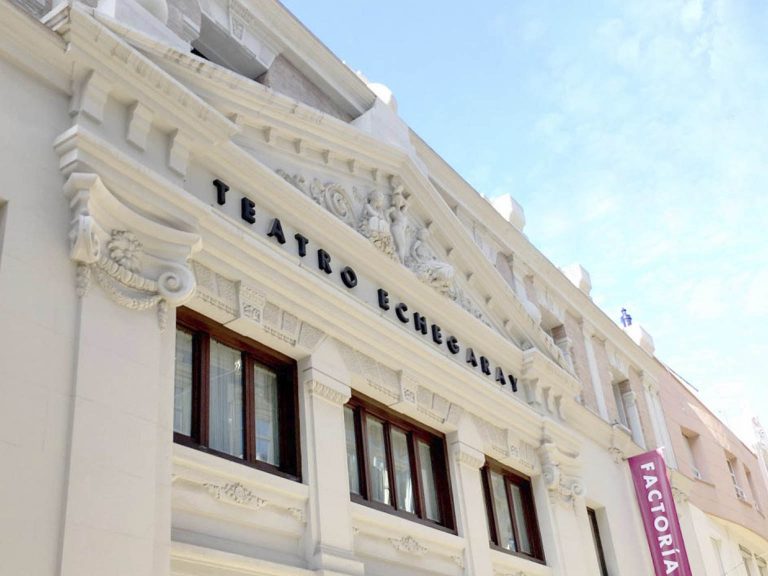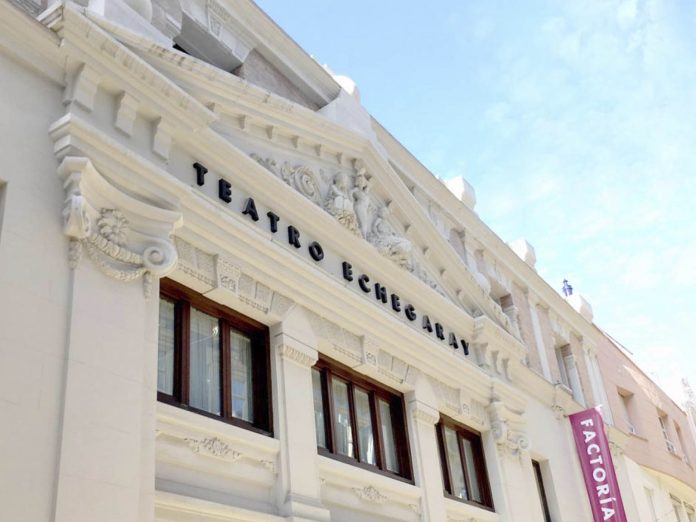 The Echegaray Theater in Málaga is located in the heart of the historic center, is an emblematic venue that has undergone a significant transformation over the years.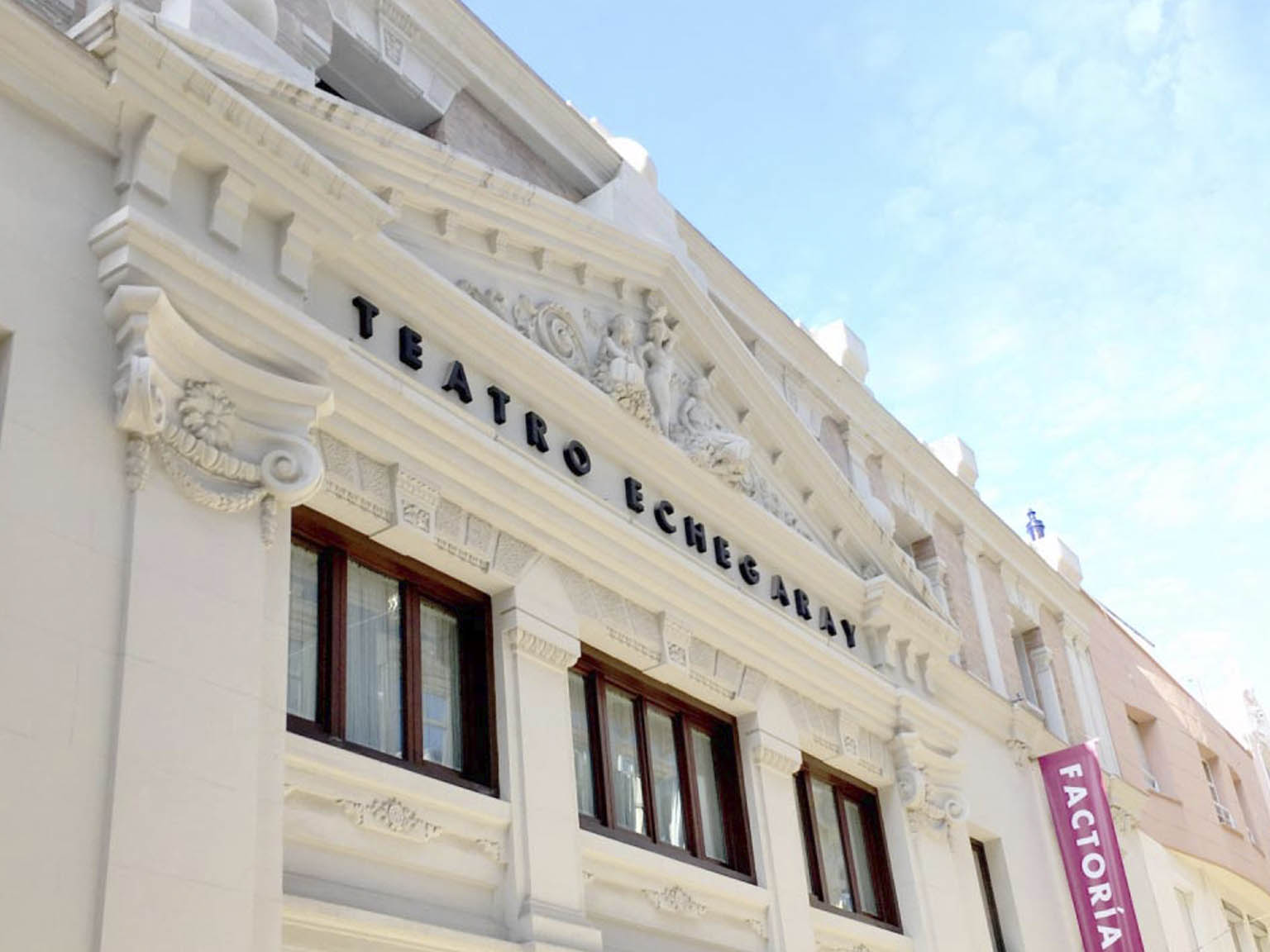 History and Rehabilitation
Originally conceived as a cinema, in 2009 it underwent a complete renovation that turned it into a multidisciplinary space for dance, theater, and music performances.
Capacity and Intimate Atmosphere
With a seating capacity of approximately 300 spectators, the Echegaray Theater offers an intimate and close experience where artists and audiences can connect in a special way. Its cozy atmosphere and careful design provide the perfect environment to enjoy the performing arts in all their splendor.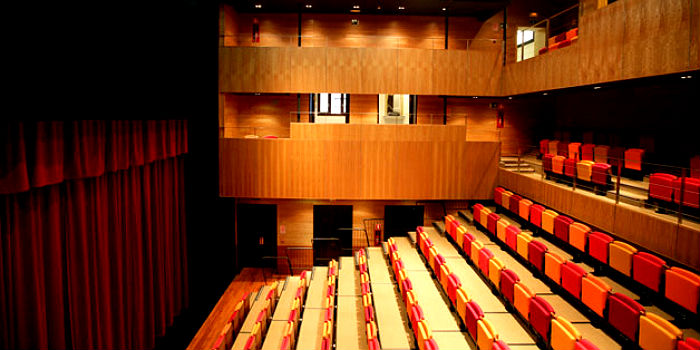 Architecture and Style
The Echegaray Theater was built in 1932 by renowned architect Manuel Rivera Vera, who endowed the building with an eclectic style and meticulous craftsmanship. Its imposing and elegant facade blends perfectly with the historical charm of the city of Málaga.
Management of the Echegaray Theater in Málaga
Currently, it is managed by the Málaga City Council and is part of the city's cultural heritage. As part of the city's cultural offerings, the theater presents a diverse program that includes theatrical productions, musical performances, and contemporary dance shows, offering a wide range of artistic experiences for both locals and visitors here.
Where is the Echegaray Theater located?
If you're wondering where the Echegaray Theater is located, simply head to the historic center of Málaga. Its privileged location allows you to immerse yourself in the charm of this vibrant city and enjoy an unforgettable cultural experience.