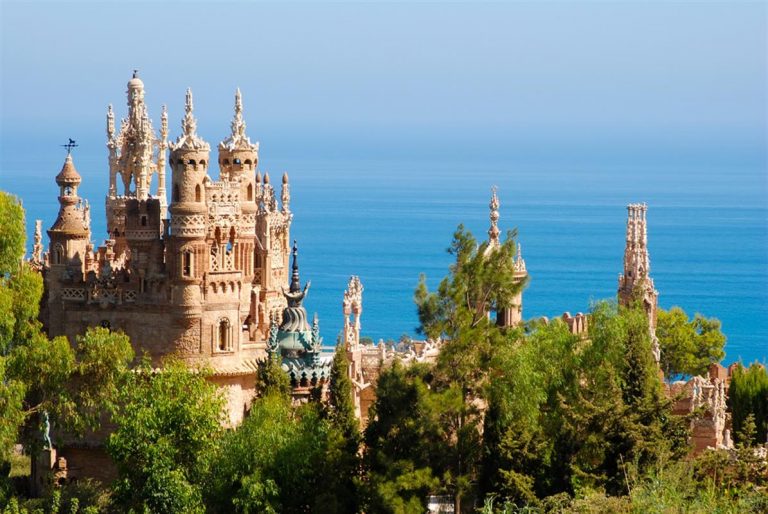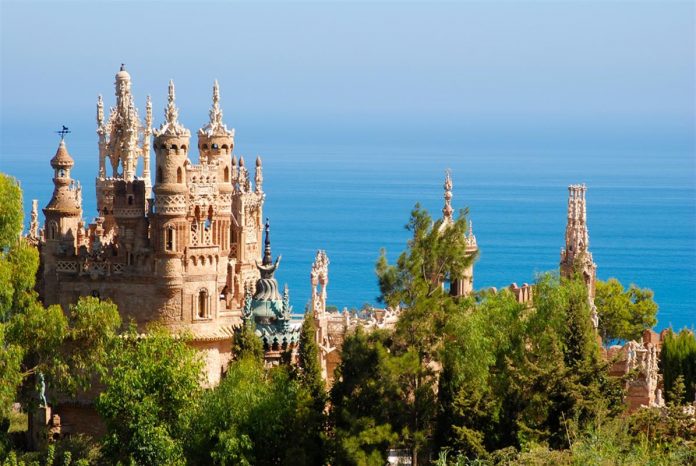 Colomares Castle in Benalmadena is a fantasy monument located in Benalmádena, built by Esteban Martín y Martín and two local Malaga masons between 1987 and 1994 as a tribute to Christopher Columbus and the Discovery of America.
If you're looking for ideas on what to visit during your stay in Málaga, Colomares Castle is one of them—a fun and historical visit for the whole family.
"A castle built in the 20th century that takes us on a journey through time"
They worked for 7 years, handcrafting towers over 30 meters tall, constructing fountains, stone ships, and sculptures.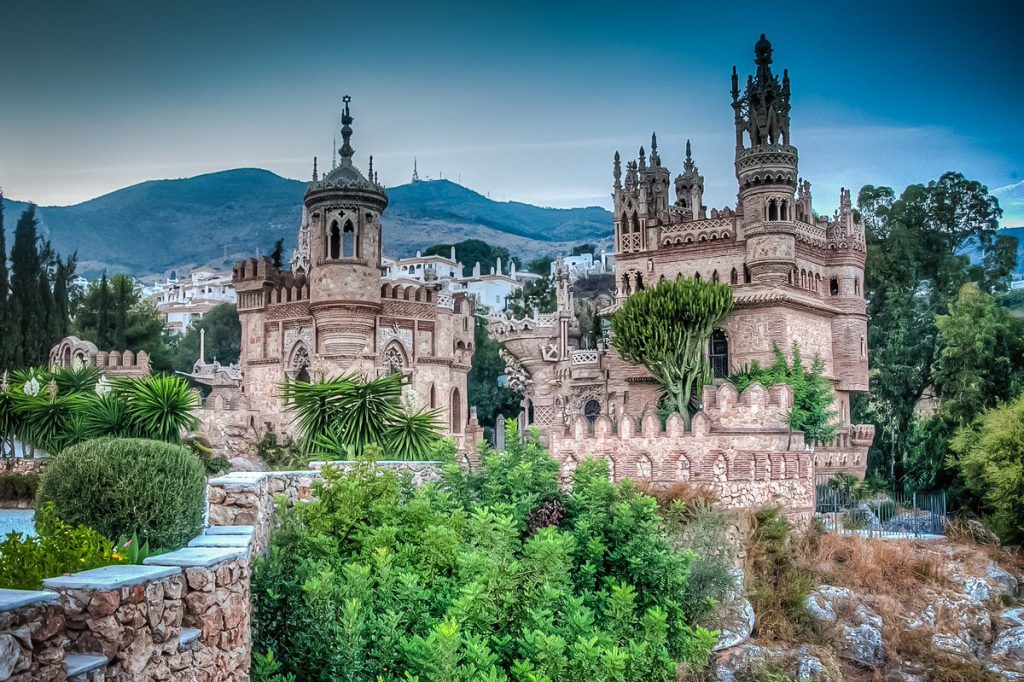 Colomares Castle spans approximately 1500 square meters, making it the largest monument dedicated to Christopher Columbus and holding the Guinness World Record for this achievement.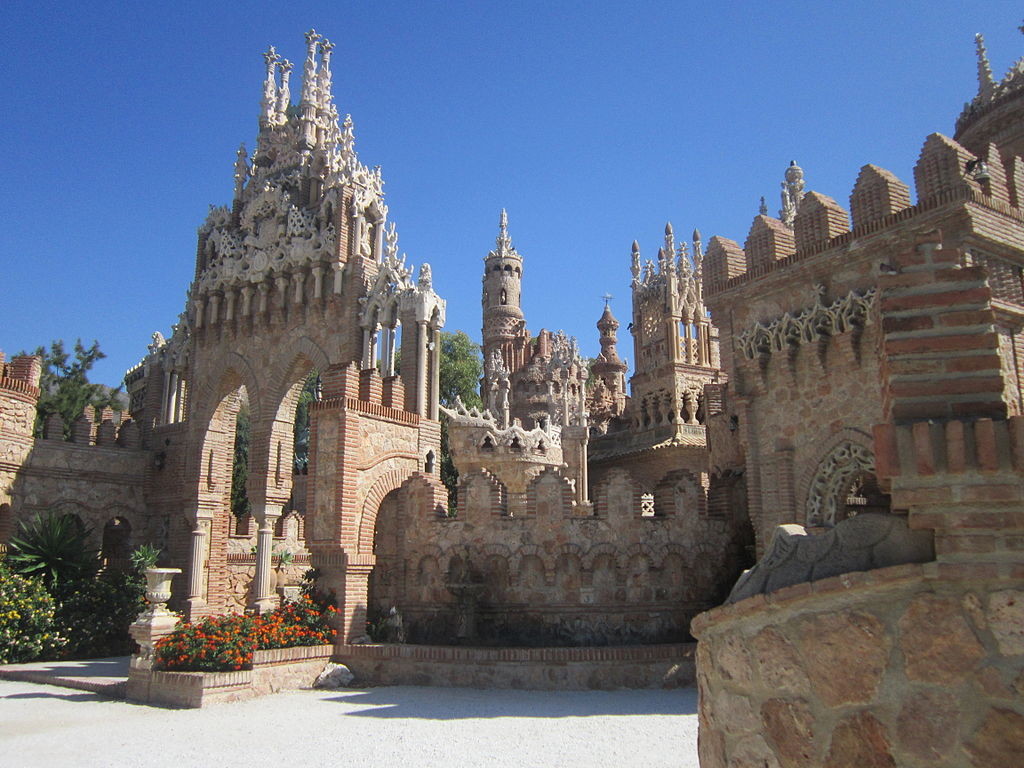 "A visit to this castle is worth it; you'll enjoy a fantasy castle (although only the exterior can be seen) and walk among gardens, fountains, and flowers"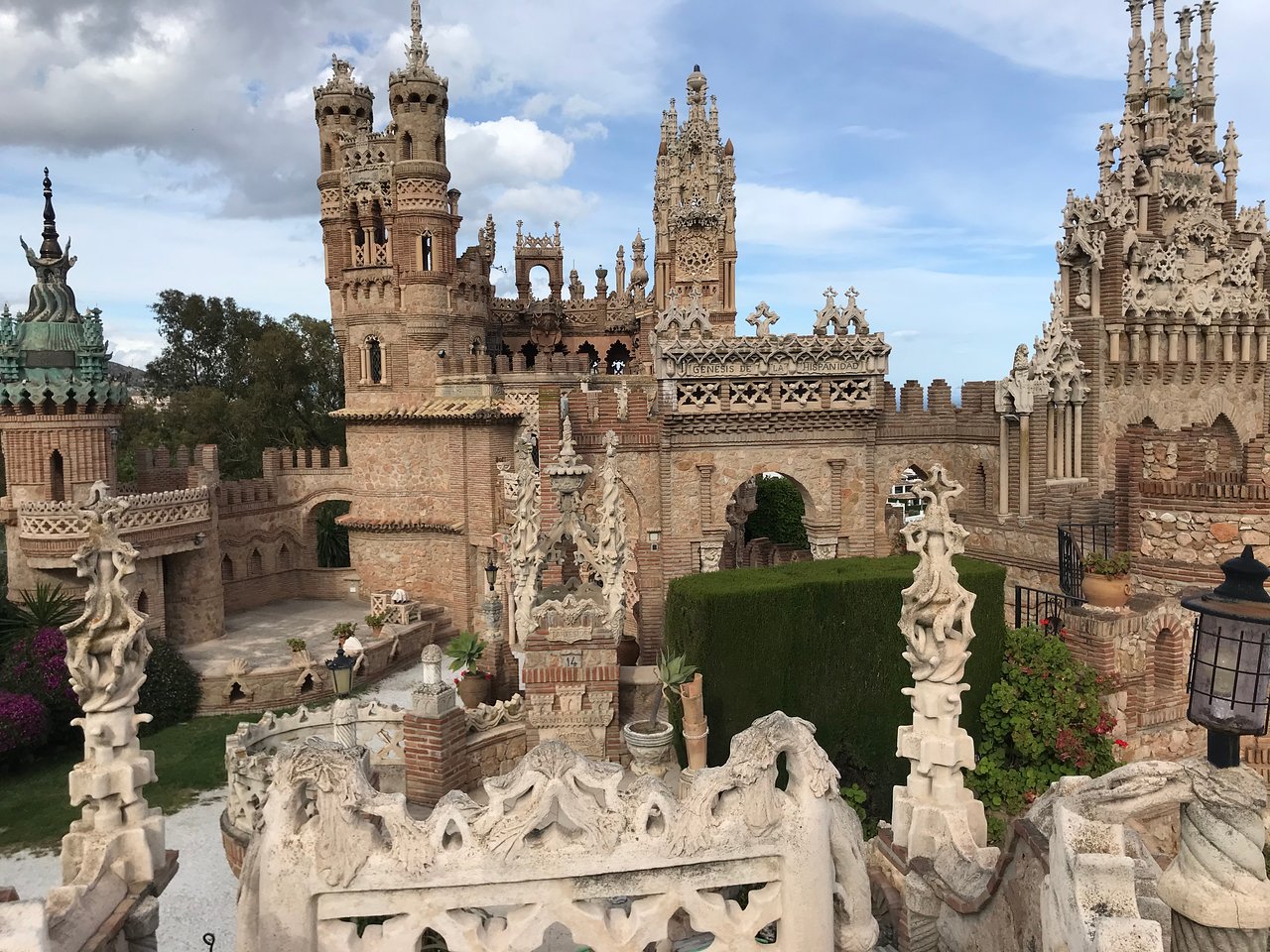 History of Colomares Castle – A Tribute to the Discovery of America and Christopher Columbus
This building combines different architectural styles such as Neo-Byzantine, Neo-Romanesque, Neo-Gothic, and Neo-Mudéjar, all of which are of great importance in Spain.
Constructed using bricks, concrete, cement, natural stone, wood, and stained glass windows, among other materials, it features various elements that narrate the significant discovery of America.
It portrays Columbus presenting his idea to the Catholic Monarchs, Ferdinand and Isabella, up until Columbus' death.
On October 12, 1492, Columbus and the 96 crew members who set sail from Palos de la Frontera into the unknown arrived at an islet, which they named San Salvador and the natives called the Island of the Iguanas. Inside Colomares Castle, there is a small chapel with an image of San Salvador, accompanied by a maritime bell as a reminder of that island.
One notable feature is a Chinese pagoda, symbolizing Columbus' main idea of reaching the so-called Indies, thereby demonstrating that the Earth was round.
This building also suggests a possible Mallorcan origin for Christopher Columbus and displays elements that symbolize the Catholic Monarchs, who were the sole financiers of the expedition. Therefore, in the castle, we find the bronze shields of Castile and Queen Isabella.
The castle depicts the three caravels used in the journey: "La Niña," "La Pinta," and "La Santa María":
At the highest point of the structure is La Niña, just below the Rábida arch, which was the monastery where Columbus stayed upon his return from Portugal.
On the main facade, we find La Pinta.
Isolated from the other two, we find La Santa María, as it sank in Santo Domingo, and its crew did not return to Spain as they were killed by the indigenous people.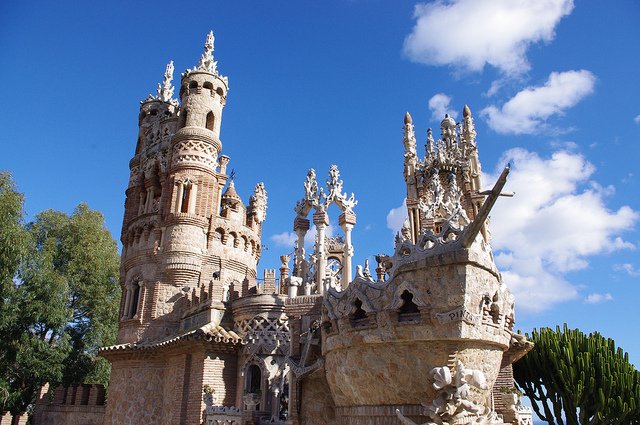 What is the interior of Colomares Castle like?
Inside Colomares Castle, you'll find a very small chapel—it's actually the smallest in the world (Guinness World Record)—with only 1.96 square meters, dedicated to St. Elizabeth of Hungary. It's so tiny that only the priest can fit inside, and during some masses, the faithful stood outside.
This chapel allows the castle to be used for weddings
Columbus' death, after completing four voyages, is represented in Colomares Castle with a mausoleum in a Gothic rose window, describing his death as the fifth journey. This mausoleum is empty, awaiting the day when Columbus' remains may rest there.
Activities at Colomares Castle-Monument
Colomares Castle-Monument offers personalized guided tours to groups in different languages. If you want to participate, you must arrange it in advance.
It also hosts conferences, concerts, dance performances, book presentations, medieval markets, theaters, meetings, and other events.
How to get to Colomares Castle-Monument?
Contact Information and Opening Hours
Contact Information
Address: Finca La Carratraca, Ctra. Costa del Sol, S/N, 29639 Benalmádena
Phone numbers: 952 44 88 21 – 678 03 40 11
Website: http://www.castillomonumentocolomares.com/
Opening Hours
Winter: Every day from 10:00 AM to 2:00 PM and from 4:00 PM to 6:00 PM.
Spring and Autumn: Every day from 10:00 AM to 2:00 PM and from 4:00 PM to 7:00 PM.
Summer: Every day from 10:00 AM to 2:00 PM and from 5:00 PM to 9:00 PM.