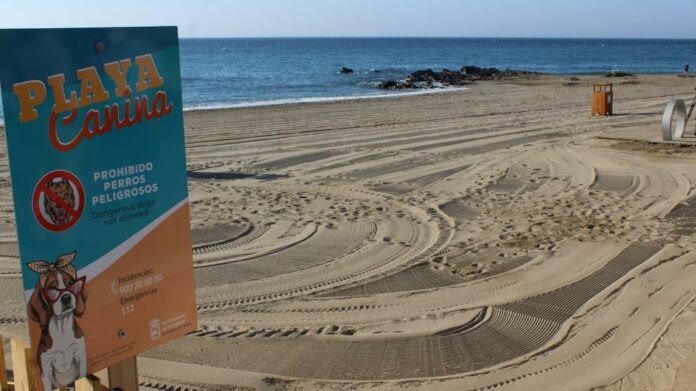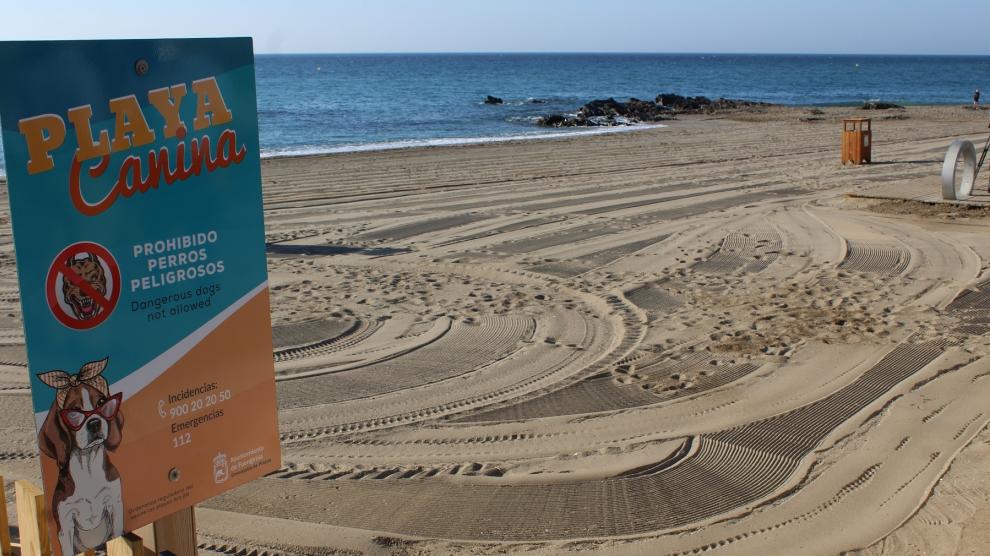 Dog lovers rejoice! Fuengirola has decided to maintain its dog-friendly beach for the year 2023: the beach near Castillo Sohail in Fuengirola.
The beach is located less than 10 minutes by car from the city center, making it very accessible.
The dog-friendly beach in Fuengirola is properly signposted and has specific bins for disposing of dog waste. Additionally, it is located near the A-7 motorway, in the area of Castillo de Sohail, making it an ideal place to take a stroll and recharge your batteries.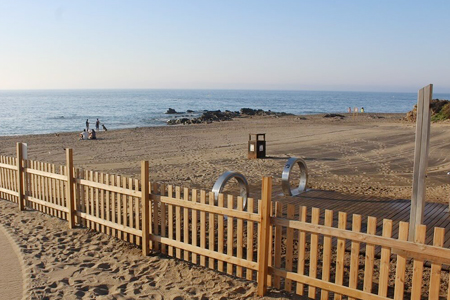 The beach in Fuengirola is located in a very picturesque and historically rich area. Castillo Sohail, a historic landmark dating back to the 10th century, is located in the vicinity of the dog beach. This castle, which overlooks the coastline, not only has stunning views but is also an ideal place to visit after a day at the beach with your pet.
The dog beach area is not very large, so during peak season it may fill up quickly. It is also important to remember that, as in all dog beaches, it is necessary to respect the rules of coexistence and cleanliness to keep the beach in the best possible condition.
Dog Beach Hours at Castillo Sohail in Fuengirola
The beach is open all year round. No time restrictions apply.
Rules of the Beach
The dog-friendly beach at Castillo Sohail in Fuengirola has rules that must be followed to maintain the space in optimal conditions and ensure the safety of animals and users. Some of the rules that apply to this dog beach are as follows:
Dogs must be kept on a leash and muzzled at all times, including in the water.
Owners are responsible for the actions and behaviors of their pets at all times.
Access is prohibited for dangerous dogs or potentially dangerous breeds.
Dog waste must be collected and deposited in the bins provided for this purpose.
Sick, aggressive or inappropriate behavior dogs are prohibited.
Dogs are not allowed in the bathing area reserved for people.
It is recommended to bring fresh and sufficient water to hydrate the animals.
Dog owners must carry all the animal's documentation with them.
Dogs must be under control at all times by their owners.
Dogs over 20kg must wear a muzzle.
Dog owners must carry bags to pick up their pets' waste.
It is important for dog owners visiting the beach at Castillo Sohail in Fuengirola to respect these rules to enjoy a pleasant day with their pets and contribute to maintaining the space in the best possible condition.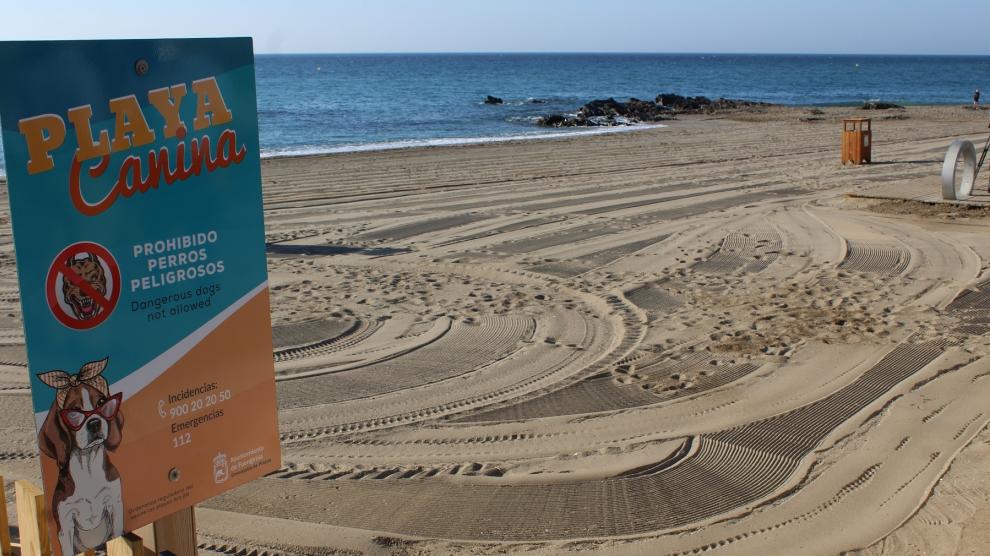 Beach Services
The dog-friendly beach at Castillo Sohail in Fuengirola offers some services for visitors and their pets.
Bins to pick up dog waste.
Dispenser of bags to pick up dog waste.
Showers for dogs.
Shaded areas and picnic tables.
Easy access from nearby parking.
Close to various restaurants and bars.
It is important to note that there are no services such as beach bars or umbrellas, so it is recommended that owners bring everything they need for their stay on the beach. It is also necessary to bring water for dogs, as there are no drinking fountains on the beach.
How to get to the dog beach in Fuengirola
To get there, take the A-7 and, once you have passed the Fuengirola River, exit the motorway. When you reach the roundabout, take the first exit towards the beach.
Follow the signs to get there by clicking here.
User Reviews
Have you been to this dog-friendly beach? How was the experience? Leave us your comments.