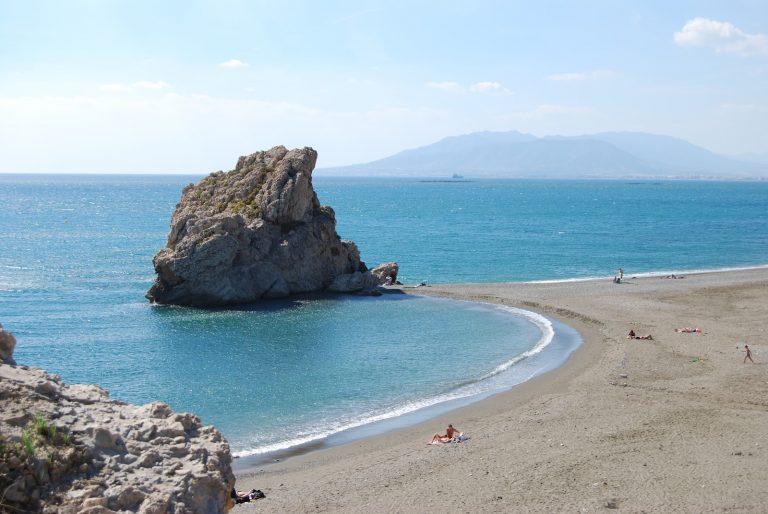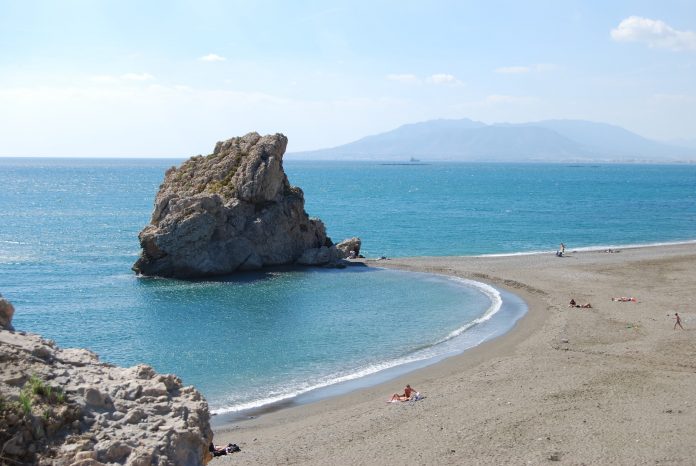 Peñón del Cuervo Beach is one of the most beautiful beaches in the capital city of Málaga. It is located to the east of the city, making it one of the farthest beaches from the urban center. It is situated between the Candado Marina and the Cement Factory.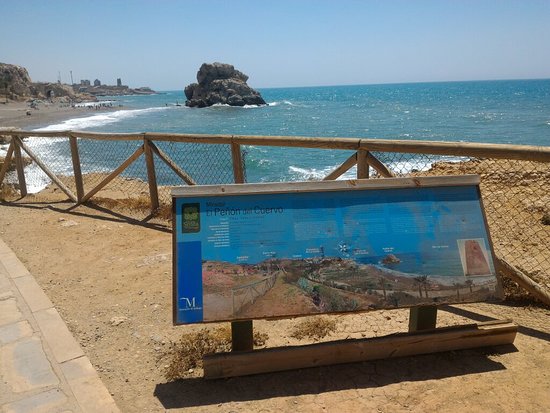 This beach is a protected biological enclave, as it is home to the Siempreviva (Limonium malacitanium), an endangered plant species.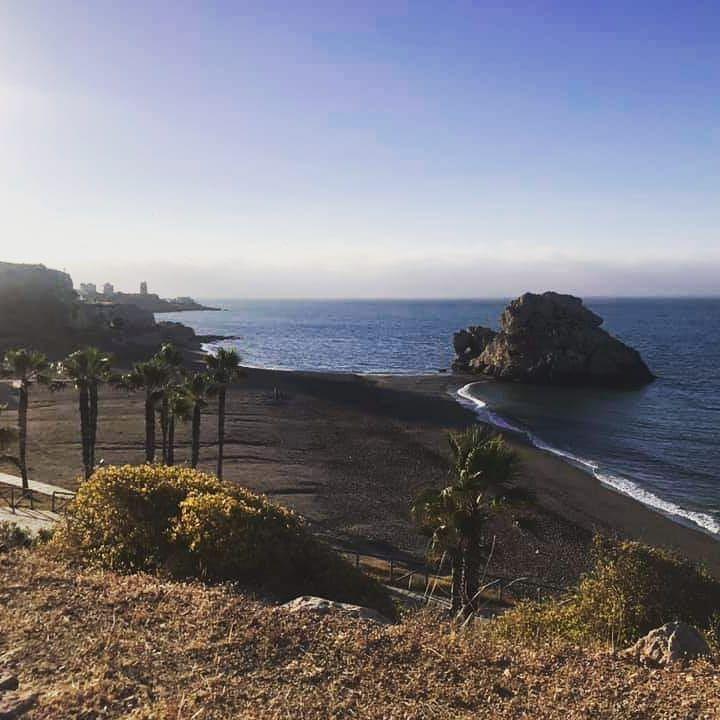 Beach Features
This beach stretches for about 500 meters in length and 25 meters in width. Although it lacks many services such as beach bars or restaurants, it is an ideal beach for families and children, and it tends to have a high occupancy rate. Peñón del Cuervo Beach has a large area designated for barbecues, with tables and benches. Additionally, it has a children's play area.
The beach gets its name from a large rock that emerges from the sea, acting as an isthmus and dividing the beach into two bathing areas. The sand is dark and the waves are gentle.
Along the beach, you will find the "Paseo de los Canadienses," a promenade that connects Peñón del Cuervo Beach with its neighboring beaches, Candado Beach and Araña Beach.
Moreover, the beach is easily accessible by bicycle, as there are wide lanes that are part of the Coastal Path (Senda Litoral) and the Great Málaga Path (Gran Senda de Málaga).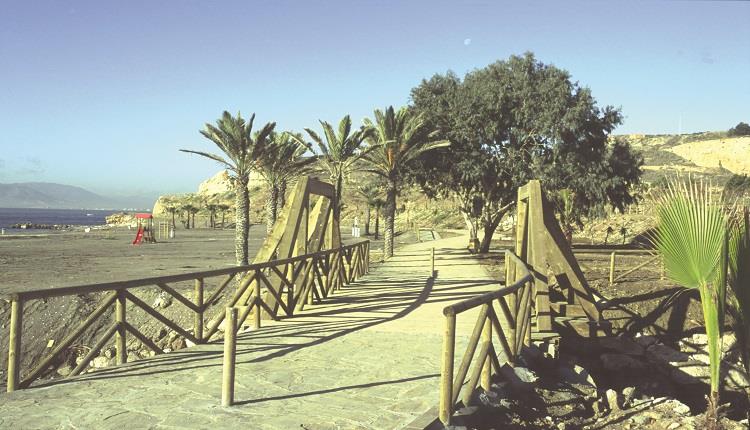 Activities
Concerts and beach gatherings are organized on this beach.
Servicios en la playa
Beach Services
Parking areas
Public transportation
Barbecue area
Benches and tables
Children's play area
Green areas
Showers
Rental of sunbeds and umbrellas
Daily cleaning
Lifeguards and surveillance
How to Get to Peñón del Cuervo Beach?
To get to the beach, you can follow these directions:
The beach is located near the El Palo neighborhood, between Candado Beach and Las Acacias Beach.
From the city center of Málaga, head east. Take Avenida de Sor Teresa Prat and continue on the MA-24 road. Follow the signs to Peñón del Cuervo Beach.
You can use public transportation or drive to the beach, and there are parking facilities available nearby.
User opinions
Have you been to this beach? How was the experience? Leave us your comments.