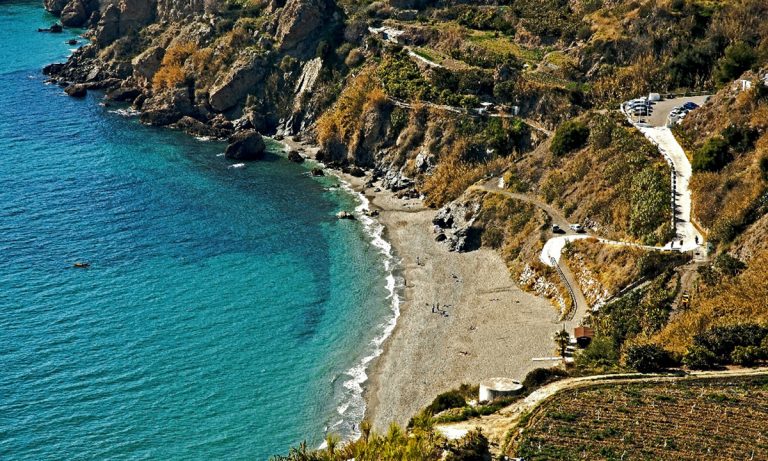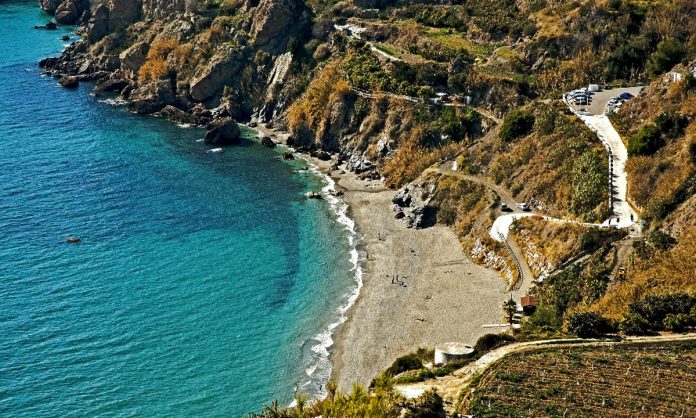 1. Calahonda Beach (Nerja)
Calahonda Beach is located in Nerja in a privileged environment, under the famous Balcón de Europa, with fantastic views. It is undoubtedly the most visited cove in Nerja.
It is a beach of only 120 meters, characterized by its turquoise blue water, dark-colored sand, and the presence of small fishing boats. It has numerous services such as showers, cleaning service, hammocks, rescue service, among others.
It has a very simple access, but it is not adapted for people with reduced mobility, since to reach it, you have to pass through the Boquete de Calahonda and go down a zigzag staircase for about 5 minutes.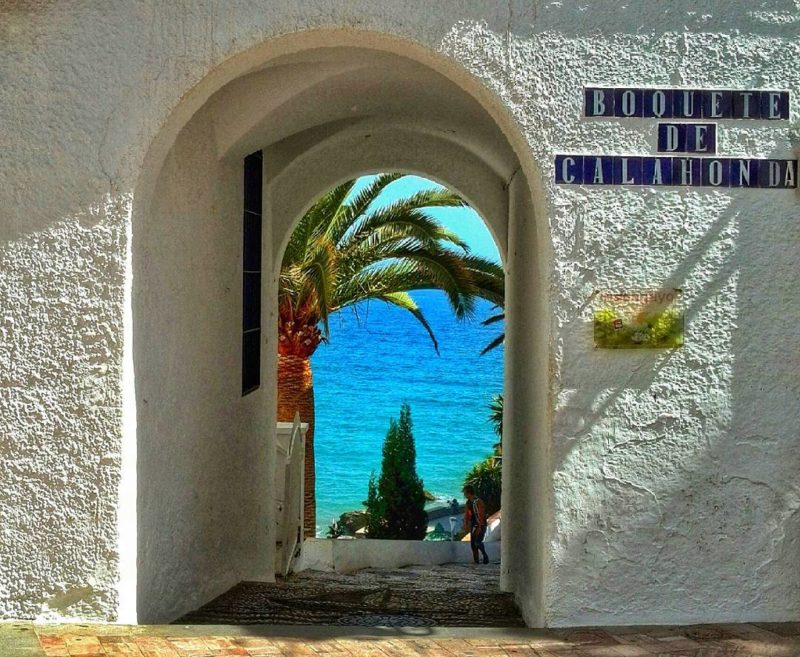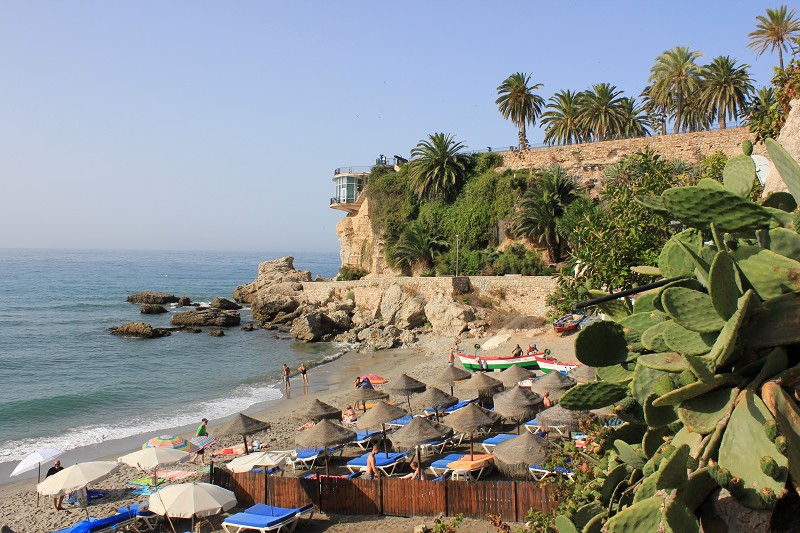 2. Artola – Cabopino Beach (Marbella)
One of the best beaches in Malaga and Andalusia is undoubtedly Cabopino Beach, also known as Artola Beach or Dunas de Artola, located near Marbella. It is a wild beach surrounded by a natural setting of pine trees combined with sand dunes. We also find the Ladrones Tower, a Cultural Heritage Site.
The Artola Dunes were declared a Natural Monument by the Junta de Andalucía in 2001.
The water of Cabopino Beach is transparent and not very deep, and its sand is fine and light, making it perfect for children. It also has a large number of activities, well-equipped and easily accessible. Also, in its eastern part, it has a very popular nudist area among the gay community.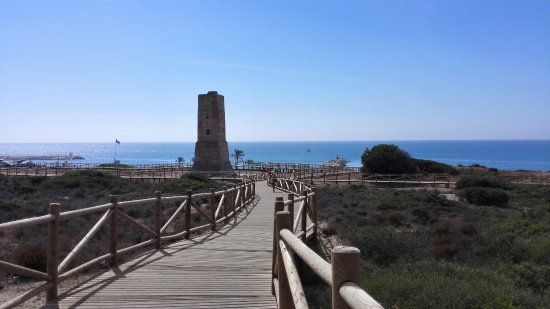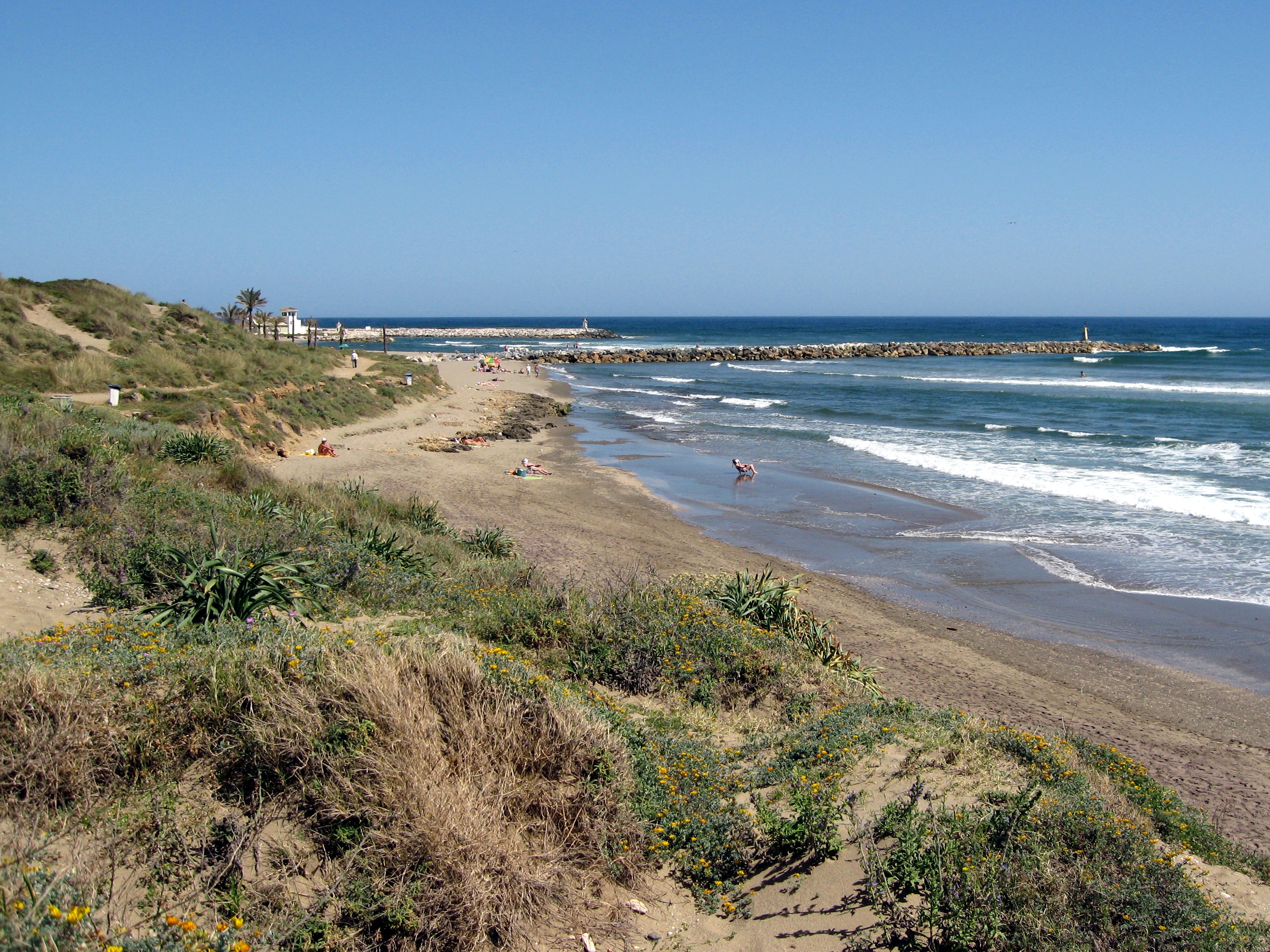 3. Bil-bil Beach (Benalmádena)
In the center of Benalmádena, with an excellent location, we find Bil-bil Beach, another of the best beaches in Malaga. It owes its name to the presence of the peculiar Bil-bil Castle, an Arab-style castle that we find on the promenade and was built in 1927. This castle is decorated inside with very seductive tiles and reliefs for visitors. Currently used as an exhibition center and where weddings are held.
Bil-bil beach has fine, dark sand and has all kinds of services (beach bars, hammocks, umbrellas, showers, restaurants, shops, among many others).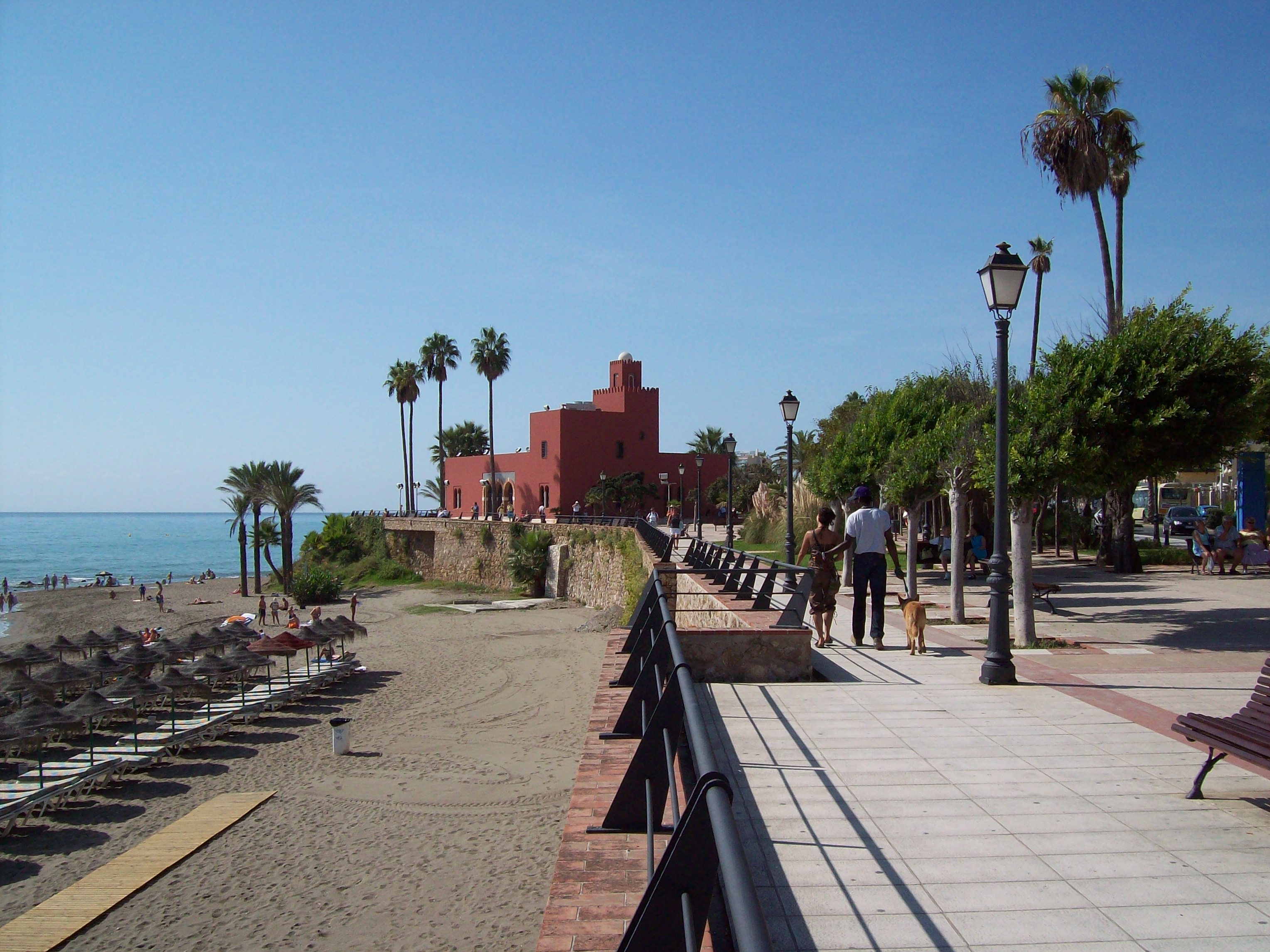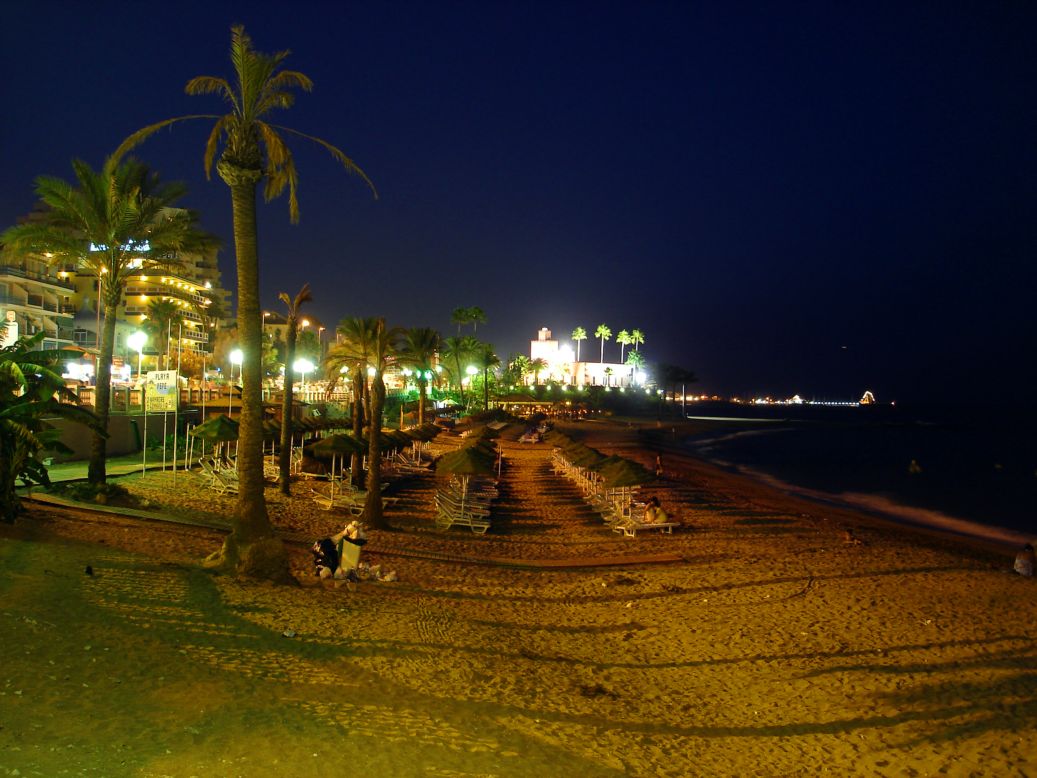 4. Cristo Beach (Estepona)
Cristo Beach, located west of Estepona, is a great beach, located next to the marina. With fine sand, crystal clear and warm water, a wooded area, and all kinds of services. A small cove of only 700 meters in length, with a Blue Flag in 2019.
Ideal for children and for spending the day with the family. With free parking and access for people with reduced mobility.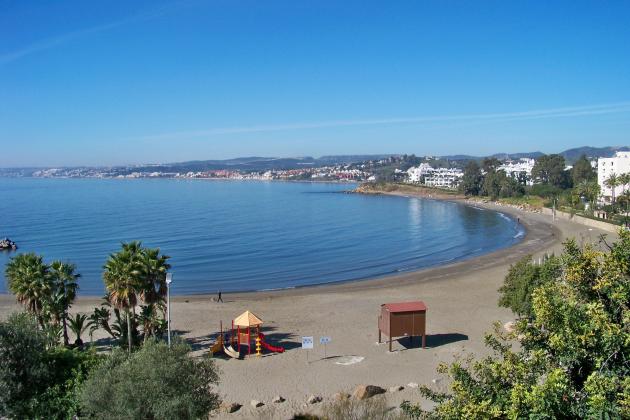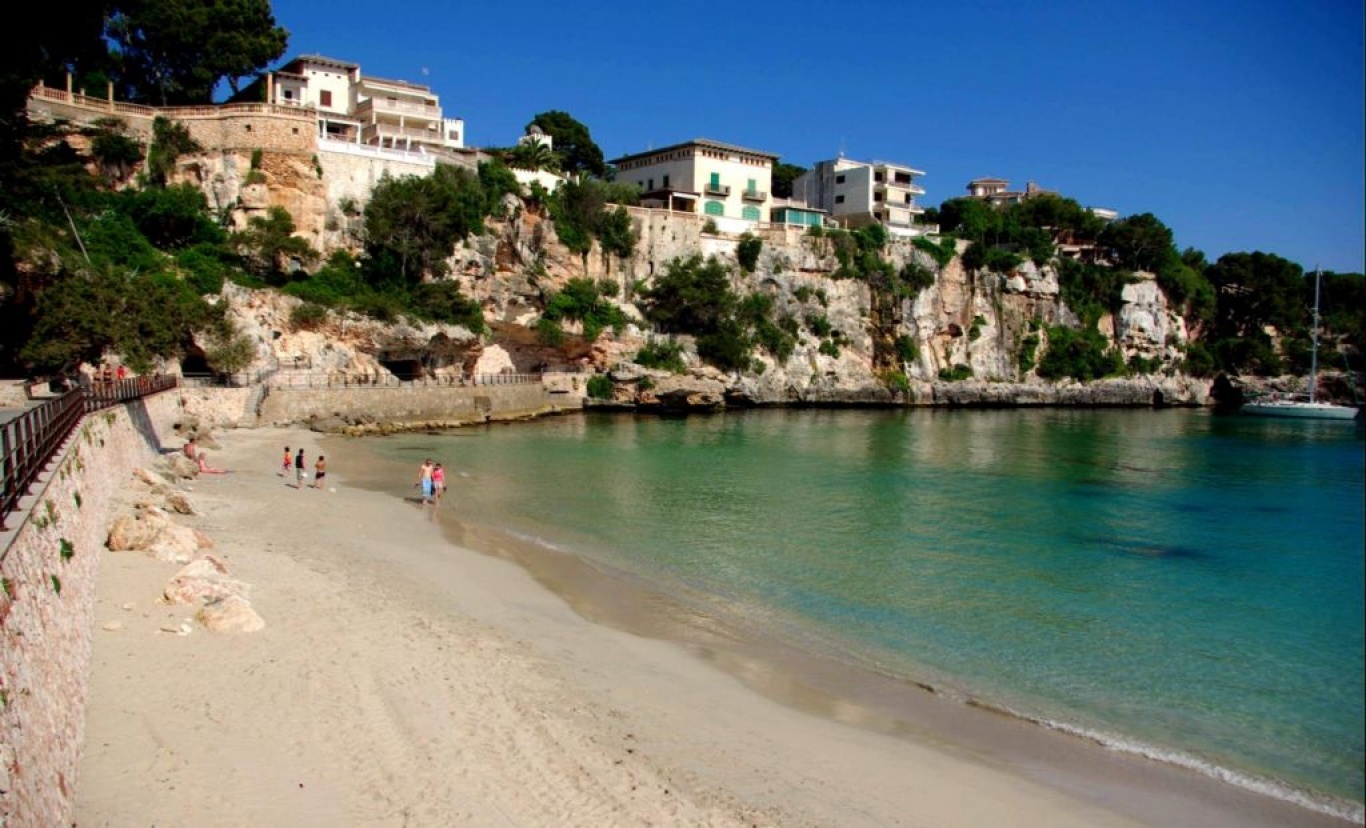 5. Maro Beach (Nerja)
Maro Beach is located in a natural setting, in the cliffs of Maro-Cerro Gordo, undoubtedly one of the best beaches in Malaga. Only 5 km from Nerja.
It is 500 meters long and completely natural. It can only be accessed on foot. It is surrounded by vegetation and formed by a mixture of coarse sand and pebbles, with transparent and blue water.
All kinds of water activities are practiced in it, and it is wonderful for diving, snorkeling, kayaking, and kayak routes to see its spectacular cliffs, corners like the Cascades of the Maidens, where the Guaro river flows.
It has all kinds of services such as showers, toilets, kiosks, beach bars, among others.
If you decide to visit this wonderful beach, bring water shoes and diving goggles and take advantage of diving among the fish. Although, fishing is prohibited in this natural area!!