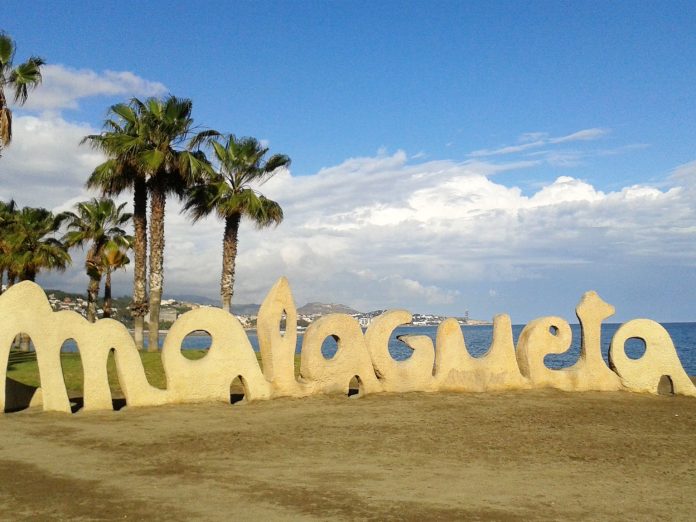 La Malagueta Beach is one of the urban beaches in the eastern district of the city, which owes its name to the neighborhood where it is located.
The Beach is only a 5-minute drive and 10-minute walk along Paseo de la Farola from the city center.
It is a dark sand beach located between the port and Caleta Beach. It is also located next to the Real Club Mediterráneo de Málaga, considered the oldest in Spain.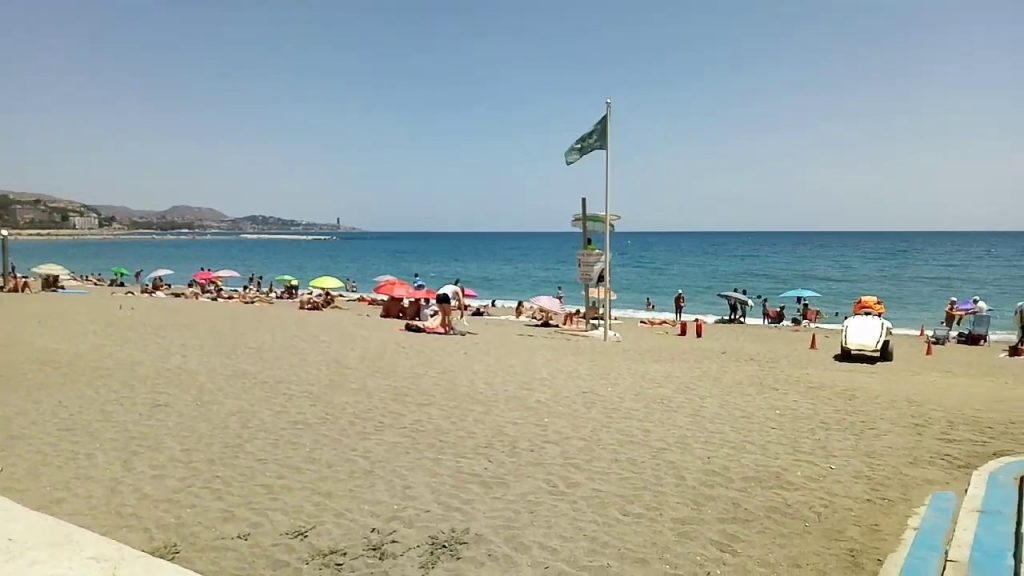 This beach is about 1200 meters long, a large beach visited due to its proximity to the city and the port, and its easy access. It usually has moderate waves.
Numerous activities are carried out on the beach such as concerts, sardine barbecues, and parties on special dates, as well as the Summer Cinema in the months of June, July, and August.
In the mid-twentieth century, a breakwater was built on the beach, currently known as the Pablo Ruiz Picasso Promenade.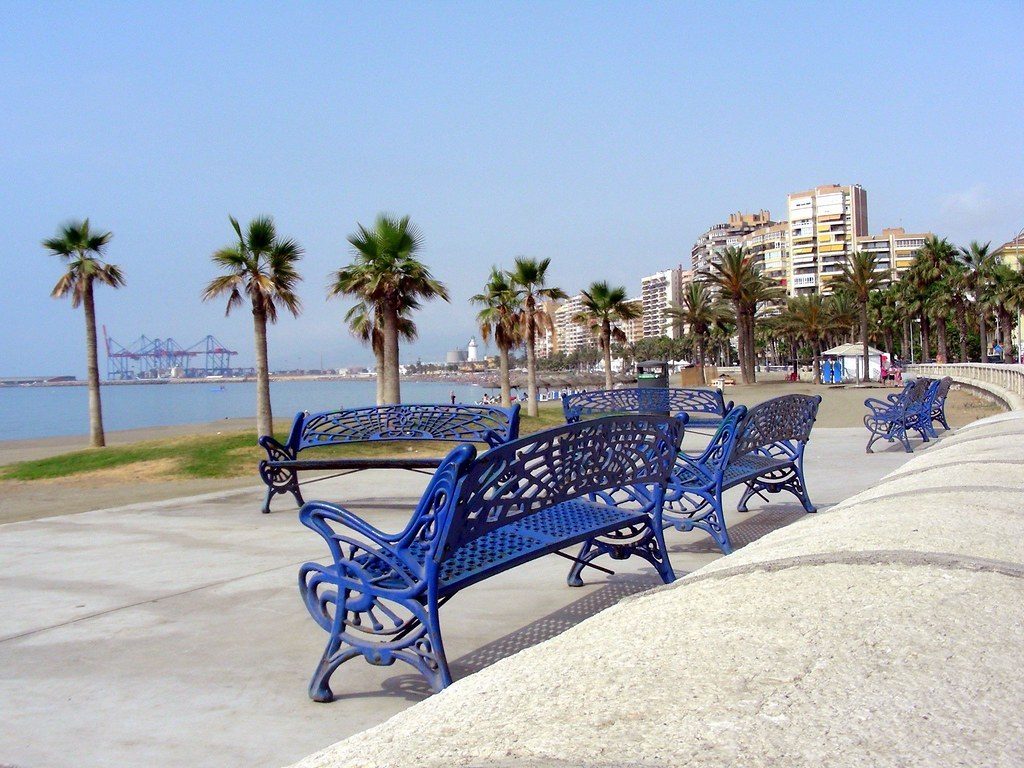 Services at Beach:
Showers, public restrooms, and foot washers.
Daily cleaning.
Surveillance and lifeguard service.
Water sports area.
Children's playground.
Urban buses.
Beach bars and restaurants.
Beach chairs and umbrellas rental.
Accessible access for people with disabilities.
Green areas.
Blue flag.
All these services make it an ideal beach to enjoy with family.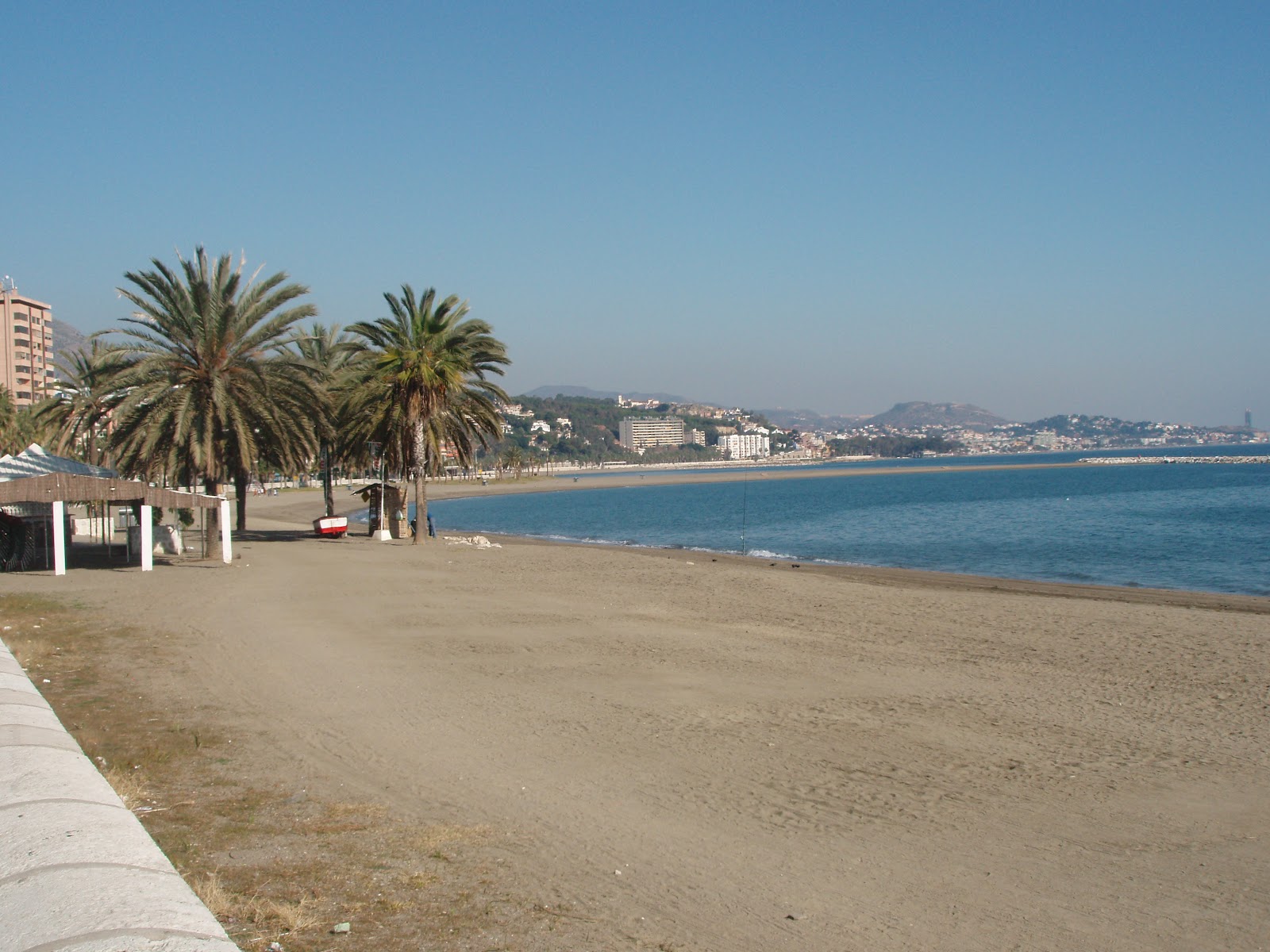 How to get to La Malagueta Beach?
To get to La Malagueta Beach, you can do it in several ways:
To go by car: Take the A-7 motorway (direction Málaga East) and take exit 246 towards Málaga Centro. Follow the signs towards La Malagueta Beach and you will find several public car parks in the area.
Take the bus: The urban bus lines in Málaga that take you to La Malagueta Beach are 11, 32, 33, 34 and C1. You can also take line 1 of the City Sightseeing Málaga tourist bus.
By bike: If you like cycling, you can get to this beach through the bike lane that runs along the coast of Málaga. There are several public bike rental stations in the city.
On foot: If you are in the historic center of Málaga, you can walk to La Malagueta Beach along the Paseo del Parque or along Muelle Uno, a leisure and shopping area located in the port of Málaga.
User reviews
Have you been to this beach? How was your experience? Leave us your comments.