Explore the natural beauty of Málaga with your family! In this post, we present 15 hiking routes perfect for with children or the whole family in Málaga. With its warm climate and stunning landscapes, Málaga provides the perfect setting for outdoor adventures that everyone will enjoy. From gentle strolls along the coast to exciting mountain hikes, these routes will take you to discover the diversity of nature in this beautiful region of Spain.
Paseo de los Pinsapos Hiking Route (Estepona-Genalguacil)
A magical walk through a forest of pine trees, unique to the region. Children will feel like they're in a fairy tale as they walk among these impressive specimens. The trail is easy and well-marked, ideal for the whole family. Plus, you can learn about the native flora and fauna of the area.
More information about the route, here.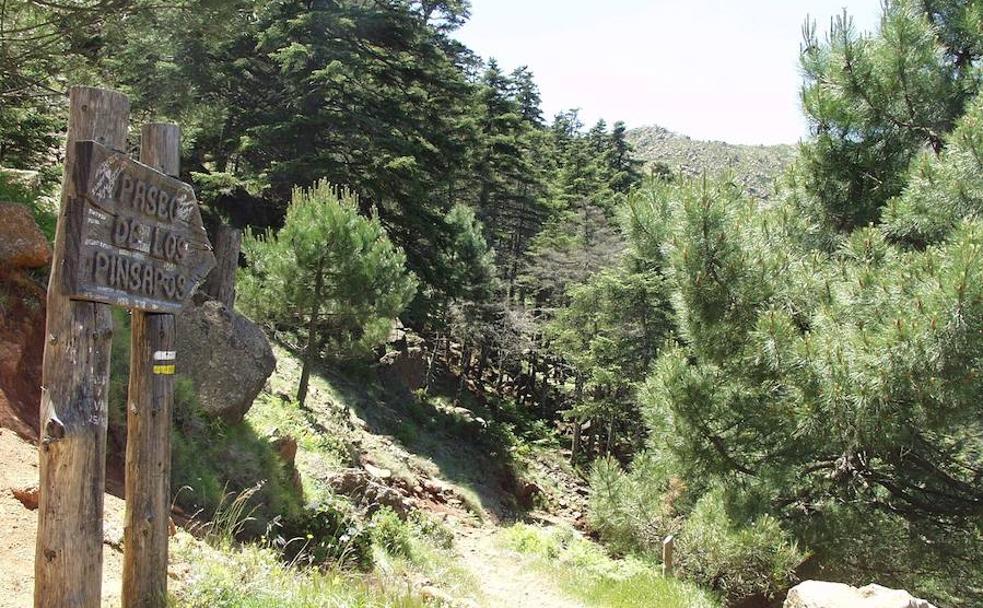 Guadalhorce River Estuary Hiking Route (Málaga)
Perfect for nature lovers and birdwatching enthusiasts. The Guadalhorce River estuary is a bird sanctuary where you can spot various species. This hiking route for children in Málaga is fun and allows them to identify birds while exploring the natural environment. The route offers panoramic views of the sea and the city of Málaga.
More information about the route, here.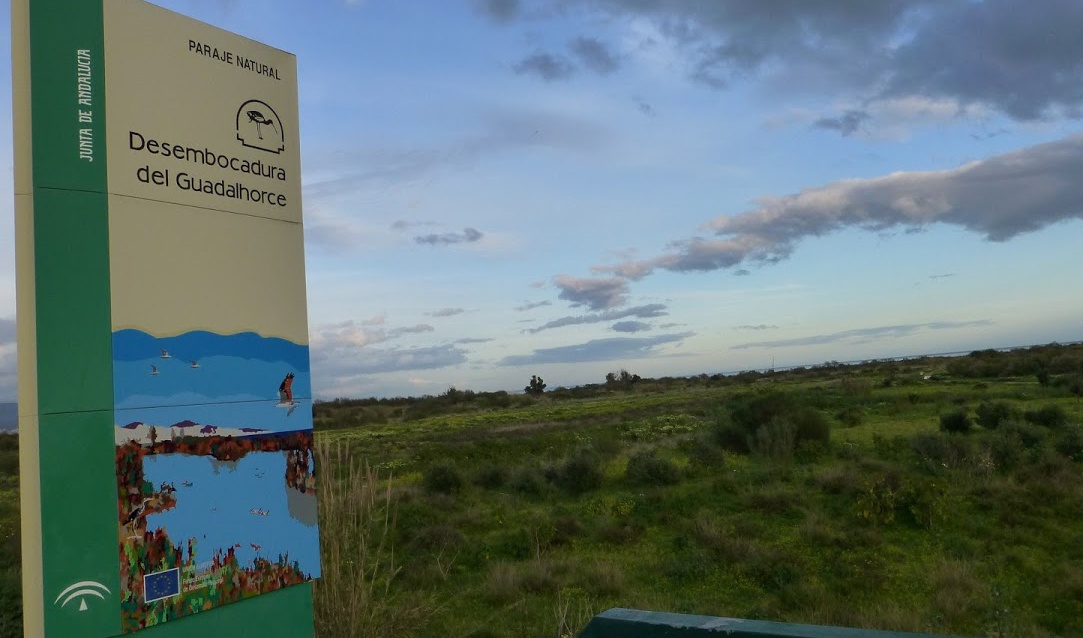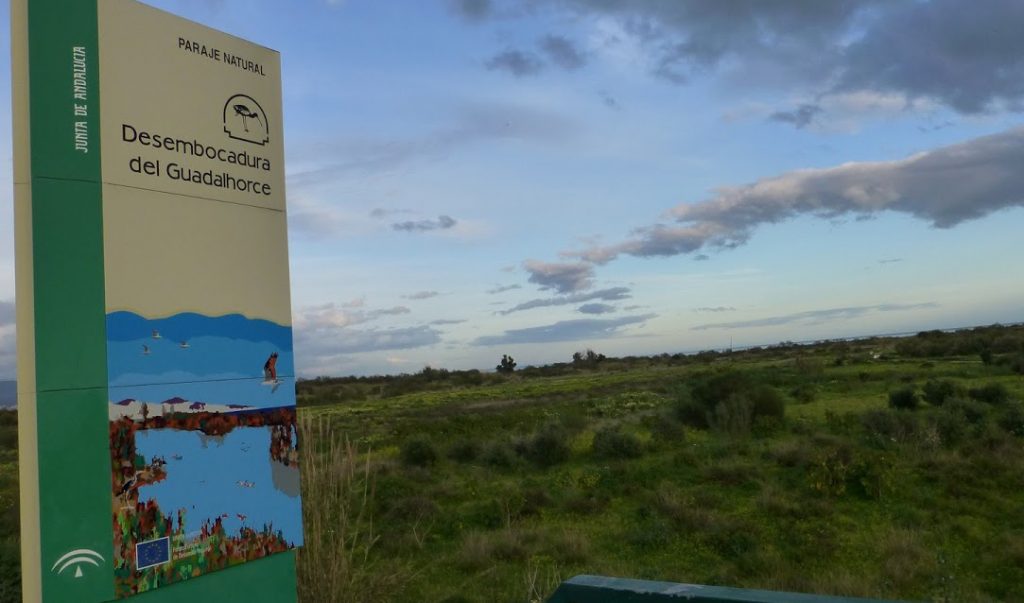 Fuente de Piedra Lagoon Hiking Route (Campillos)
An exciting walk to the famous Fuente de Piedra lagoon, home to one of the largest flamingo colonies in Europe. Children will enjoy seeing these majestic birds while walking along the trails around the lagoon. The landscape is breathtaking and provides a unique opportunity for birdwatching.
Charco de la Virgen Hiking Route (Tolox)
A refreshing route for hot summer days. Charco de la Virgen is a natural bathing area with waterfalls and pools where children can splash and play in the water. The surroundings are beautiful, with lush vegetation and rocks that form natural pools. Ideal for family enjoyment.
Las Morillas Hiking Route (Alfarnate)
A scenic trail offering stunning views of the olive groves and surrounding mountains. Children will enjoy the outdoors and the opportunity to run on the wide paths. They can also discover archaeological remains such as ancient mills and historic fountains.
Artola Dunes Hiking Route (Marbella)
An adventure in the sand dunes where children can explore and discover the flora and fauna of this unique ecosystem. Artola Dunes Beach is impressive and offers a unique environment for the whole family. You can enjoy a day at the beach and nature in one place.
Dehesa del Mercadillo Periurban Park Hiking Route (Ronda)
This route takes you through a beautiful periurban park with ample play areas and picnic spots. Children can enjoy outdoor activities and learn about the local wildlife and flora. Plus, the park offers stunning views of the Serranía de Ronda.
More information about the route, here.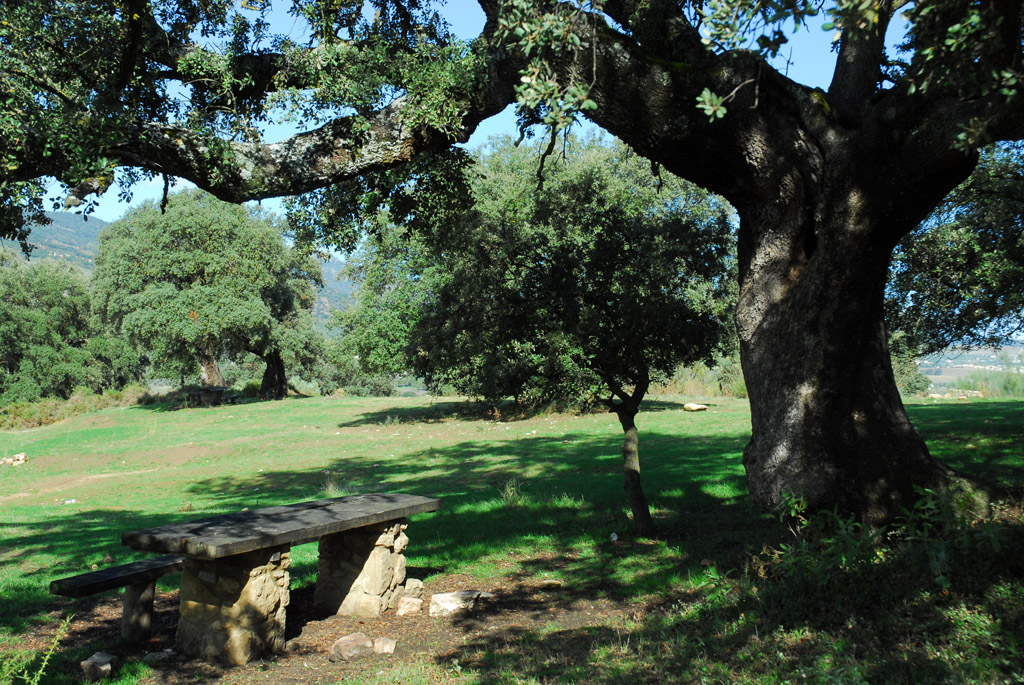 Arroyo de la Ventilla Circular Hiking Route (Arriate)
An easy and fun route for children. Arroyo de la Ventilla offers a cool and pleasant environment, with stones to jump on and small waterfalls to discover. Ideal for spending a day in nature and enjoying with the family.
Las Arquillas Hiking Route (Antequera)
A trail that takes you through unique rock formations and stunning landscapes. Children can learn about geology while enjoying a day of hiking with the family. The route offers panoramic views of the Peña de los Enamorados and the Torcal de Antequera.
Cueva del Agua Hiking Route (Archidona)
An exciting underground adventure for the whole family. Cueva del Agua is impressive, with stalactites and stalagmites that will leave children amazed. The route is guided and safe, perfect for exploring the fascinating underground world.
Fuentes Hiking Route (Comares)
A refreshing hike that takes you through ancient fountains and beautiful landscapes in the Axarquía region of Málaga. Children will enjoy the natural surroundings and connect with nature. The route offers panoramic views of the town of Comares and the Mediterranean Sea.
Puerto del Saucillo-Puerto Bellina Mountain Hiking Route (Yunquera)
Enjoy breathtaking panoramic views of the Sierra de las Nieves while walking this mountain trail. Children can enjoy nature and adventure on this route. The area is known for its biodiversity and scenic beauty.
Acequia del Guadalmina Hiking Route (Benahavís)
A tranquil walk along an ancient irrigation ditch with views of natural and rural landscapes. Children can learn about local history and heritage while enjoying a leisurely family walk.
Pasarelas del Río Genal Hiking Route (Jubrique – Genalguacil)
An exciting walk on wooden walkways over the Genal River. Children will have fun crossing the walkways and exploring the natural beauty of the area. The route offers panoramic views of the river and the Genal Valley.
Fuente de los Cien Caños Hiking Route (Villanueva del Trabuco)
Discover a stunning historical fountain surrounded by nature, a magical place for children. The route is easy and well-marked, making it suitable for families with young children. The landscape is charming, with waterfalls and shaded areas to enjoy.
Choose the route that catches your attention the most and enjoy an exciting family adventure in the province of Málaga! Each trail offers a unique and wonderful experience to create unforgettable memories with your loved ones. Embark on a journey of discovery and connection with nature on these hiking routes specially designed for the whole family and with children in Málaga!