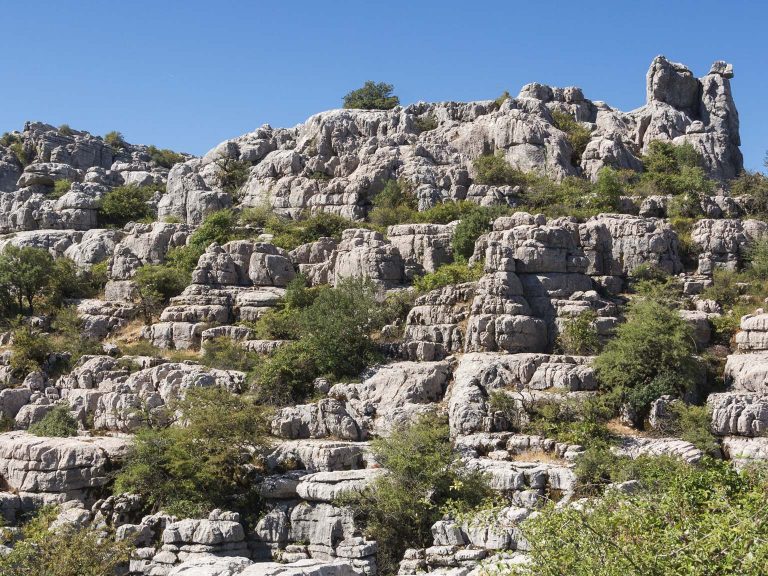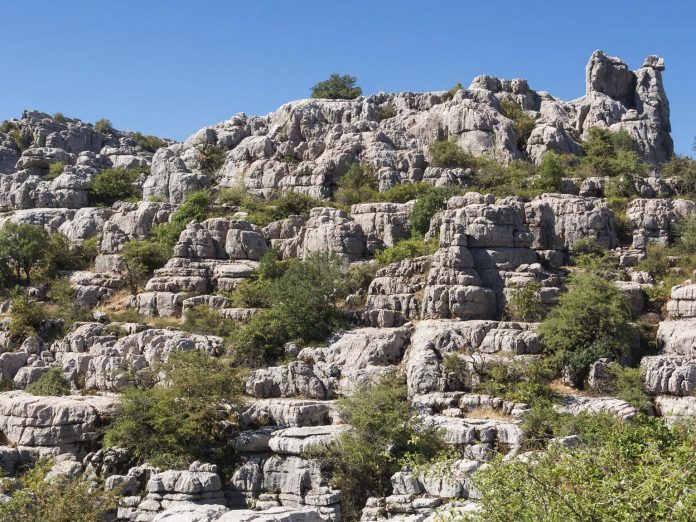 The Natural Site of El Torcal de Antequera is characterized by its impressive Karst landscape.
How was El Torcal de Antequera formed?
Its formation is due to a process of carbonate sedimentation, originating from the accumulation and deposition of skeletons, shells, and marine animal carapaces at the bottom of the sea, which has lasted for about 175 million years. These sediments have accumulated and compacted into different levels, forming horizontal layers with thicknesses of thousands of meters.
What to see in El Torcal Natural Site?
Fauna of Torcal
There are over a hundred species of vertebrates, including one amphibian, eleven reptiles, eighty-two birds, and twenty-two mammals, as well as a multitude of invertebrate species, mostly insects.
Notable is the great richness of bird species 🦅, both resident and migratory. Here, we can highlight the griffon vultures, black wheatear, Eurasian eagle-owl, little owl, common kestrel, among others, as well as numerous small-sized birds such as the common blue tit, goldfinch, black redstart, etc.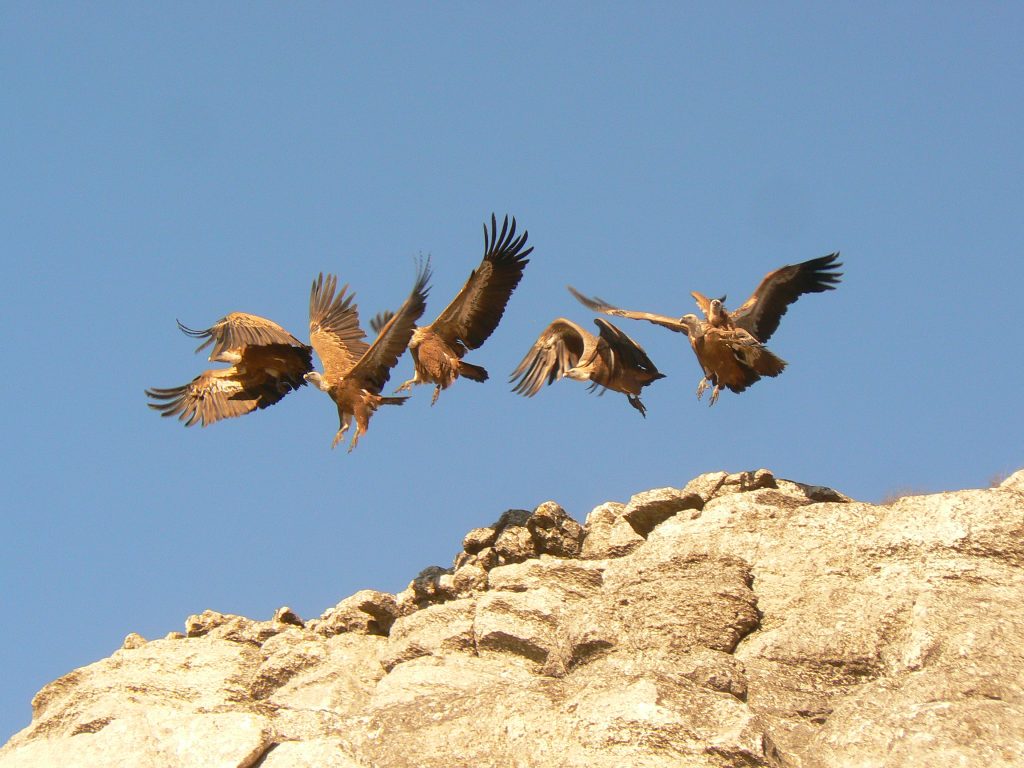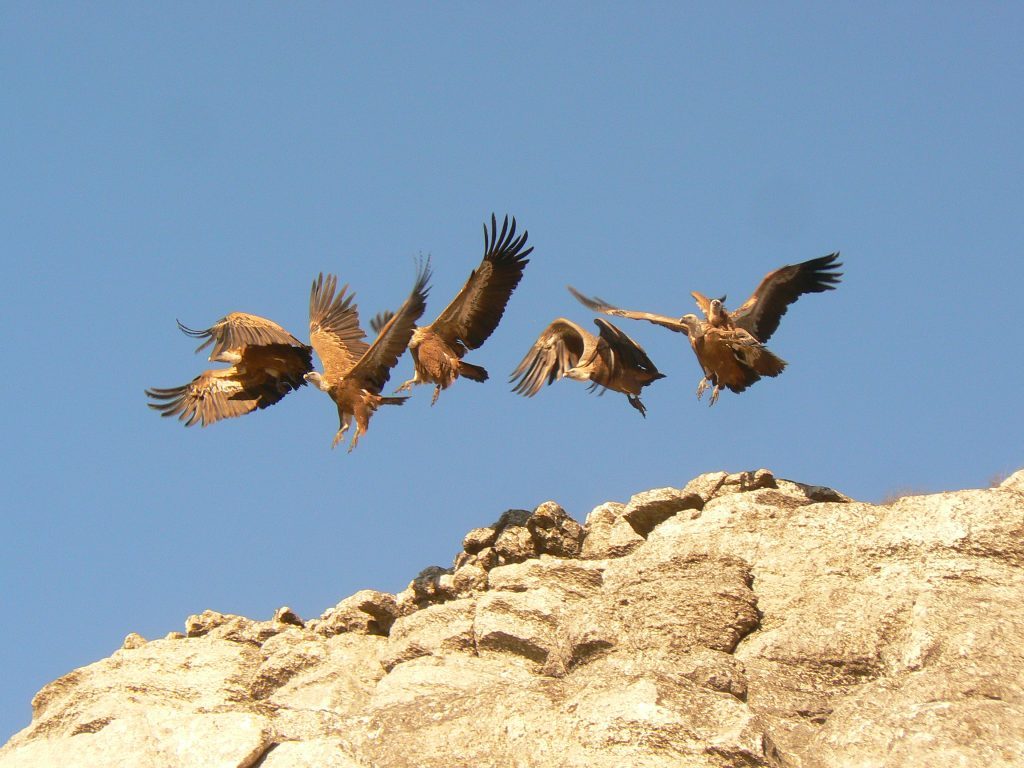 Among the reptiles 🦎, the long-tailed and Iberian wall lizards, ocellated lizard, false smooth snake, and blunt-nosed viper stand out.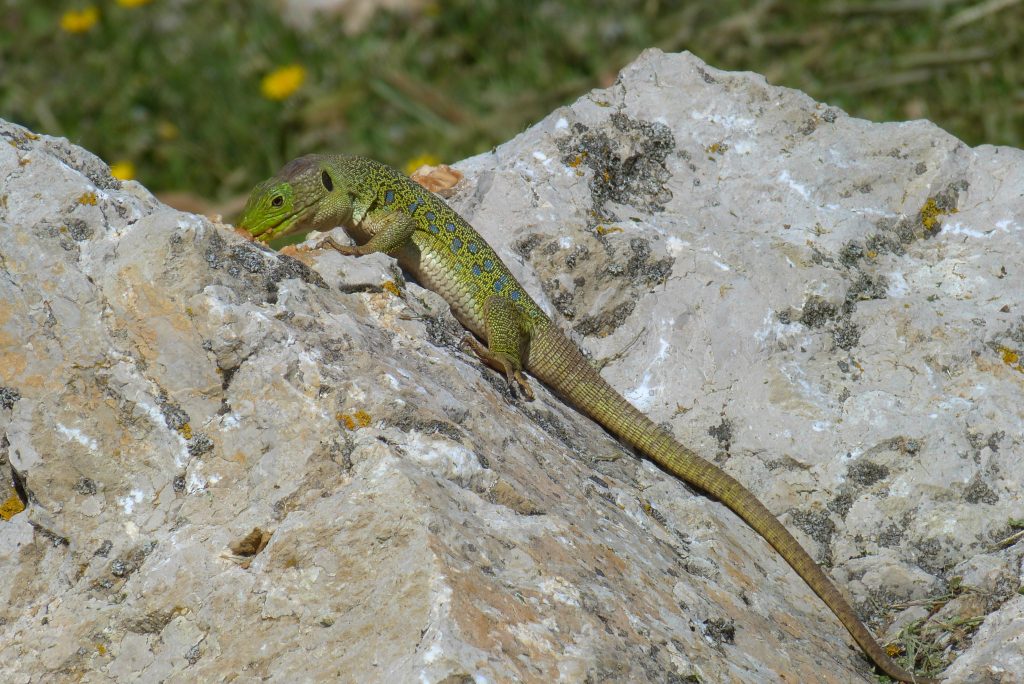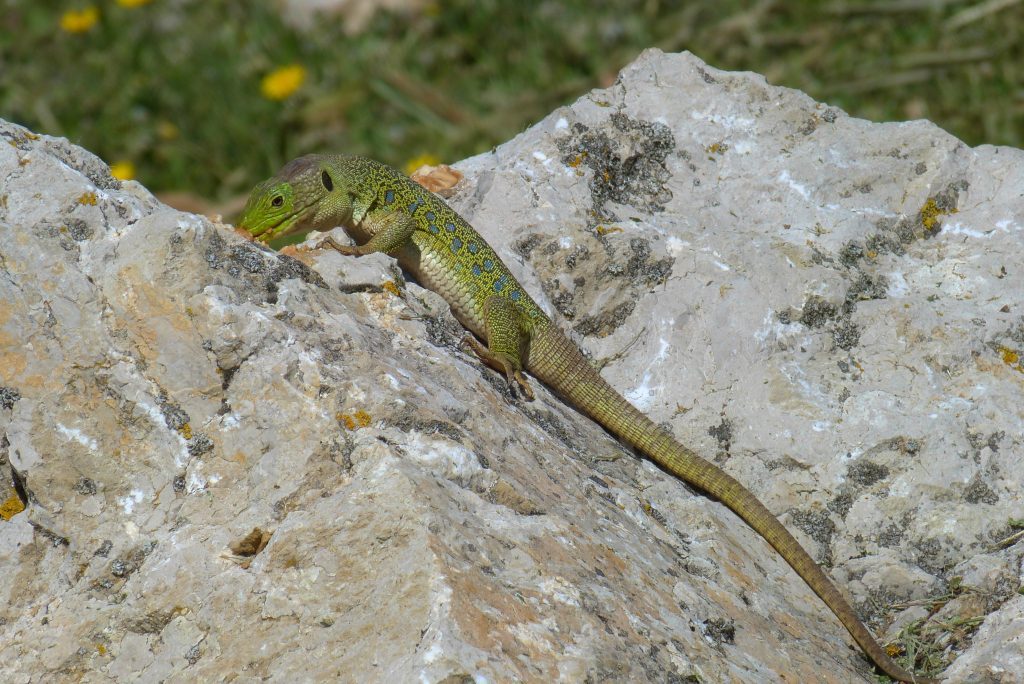 As for mammals 🐇, the most common ones include the field vole, fox, badger, weasel, and rabbit.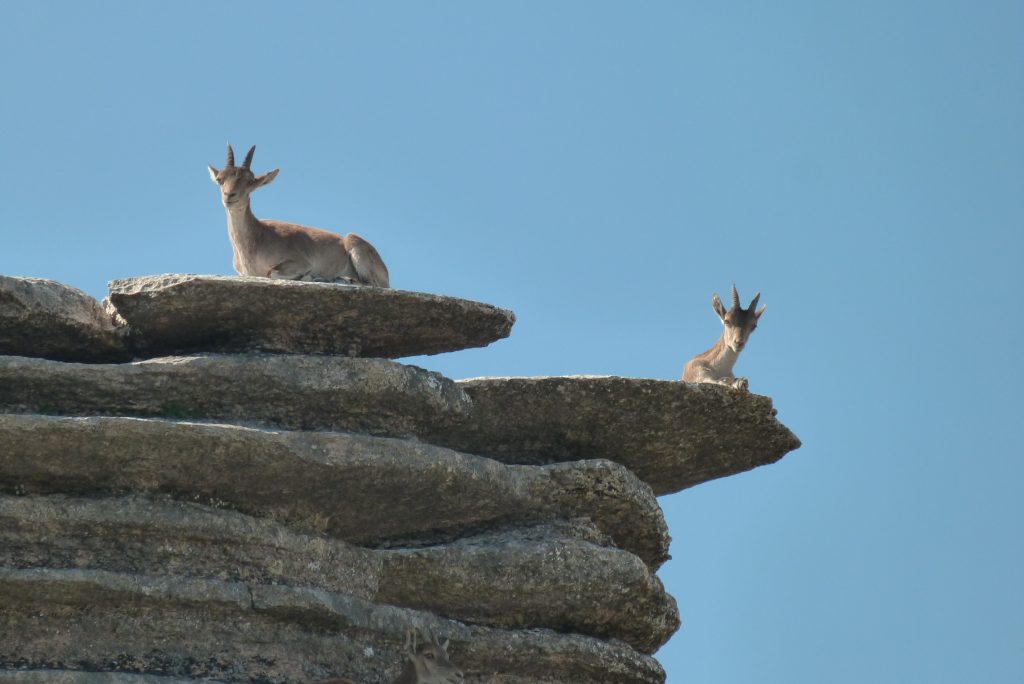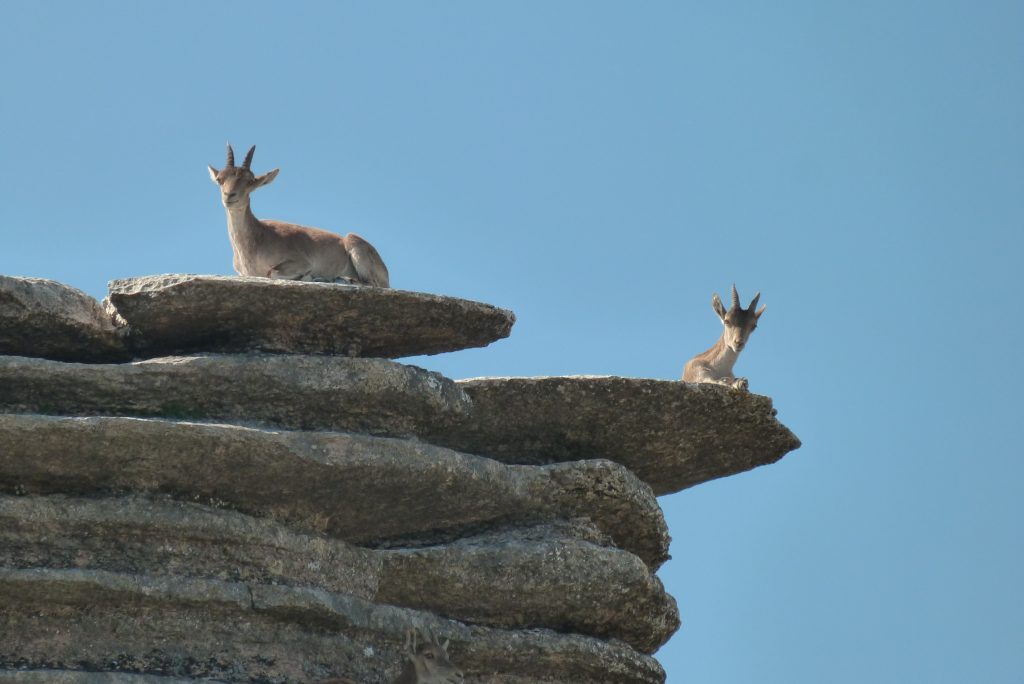 Vegetation in El Torcal
Over 600 plant species contribute to the richness of endemic species, with those adapted to the rock crevices being the most important. There is a holm oak forest represented by cork oaks, Portuguese oaks, and maples, as well as shrubs such as brambles, honeysuckles, blackberries, and other characteristic communities of the Mediterranean forest.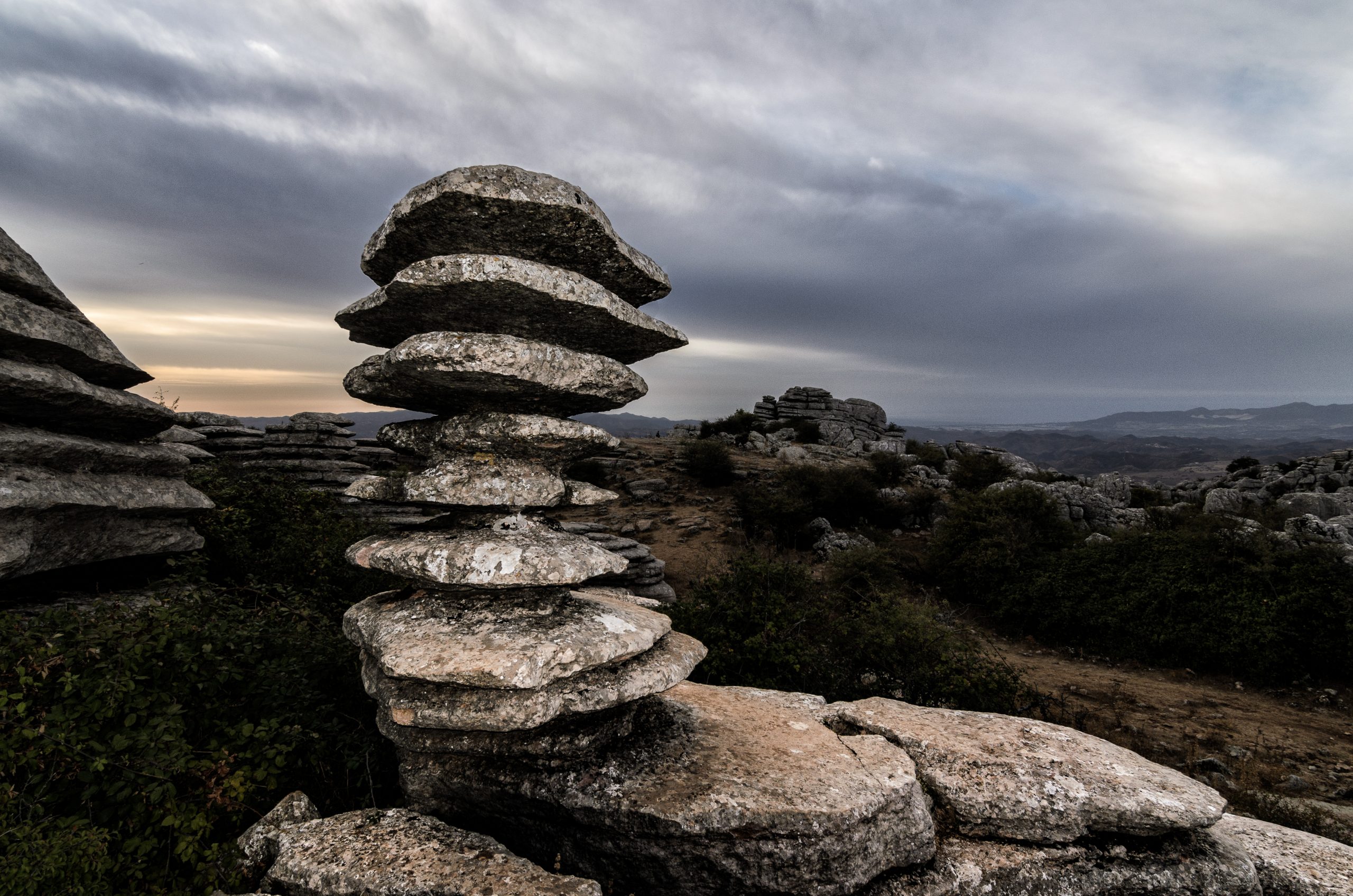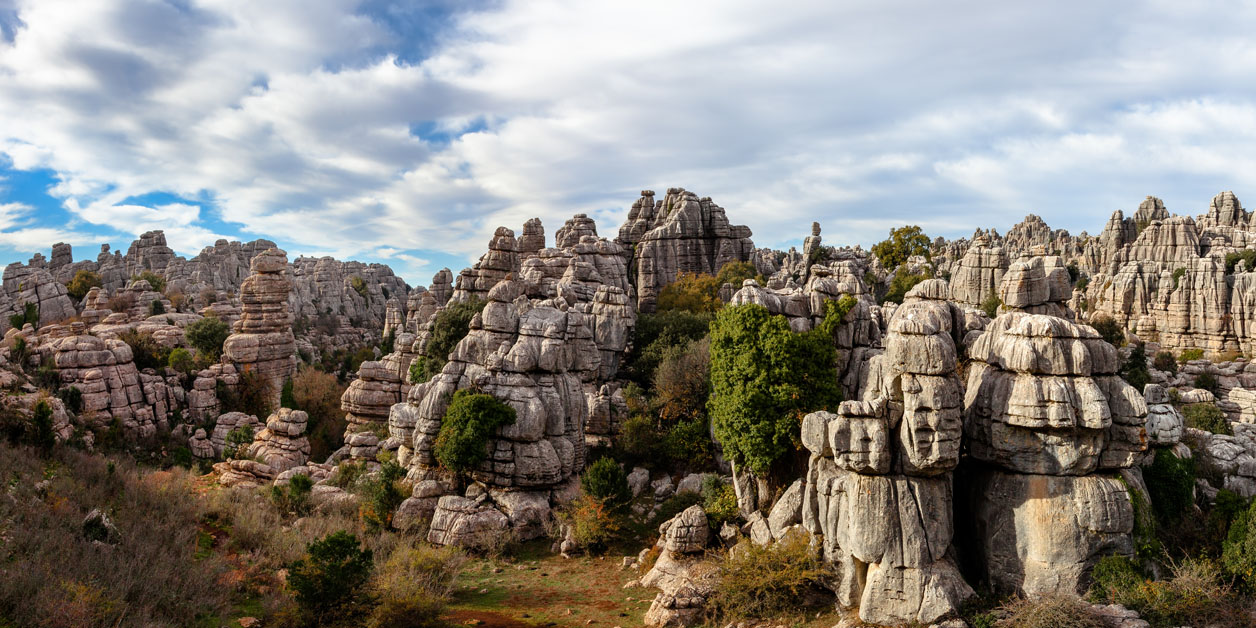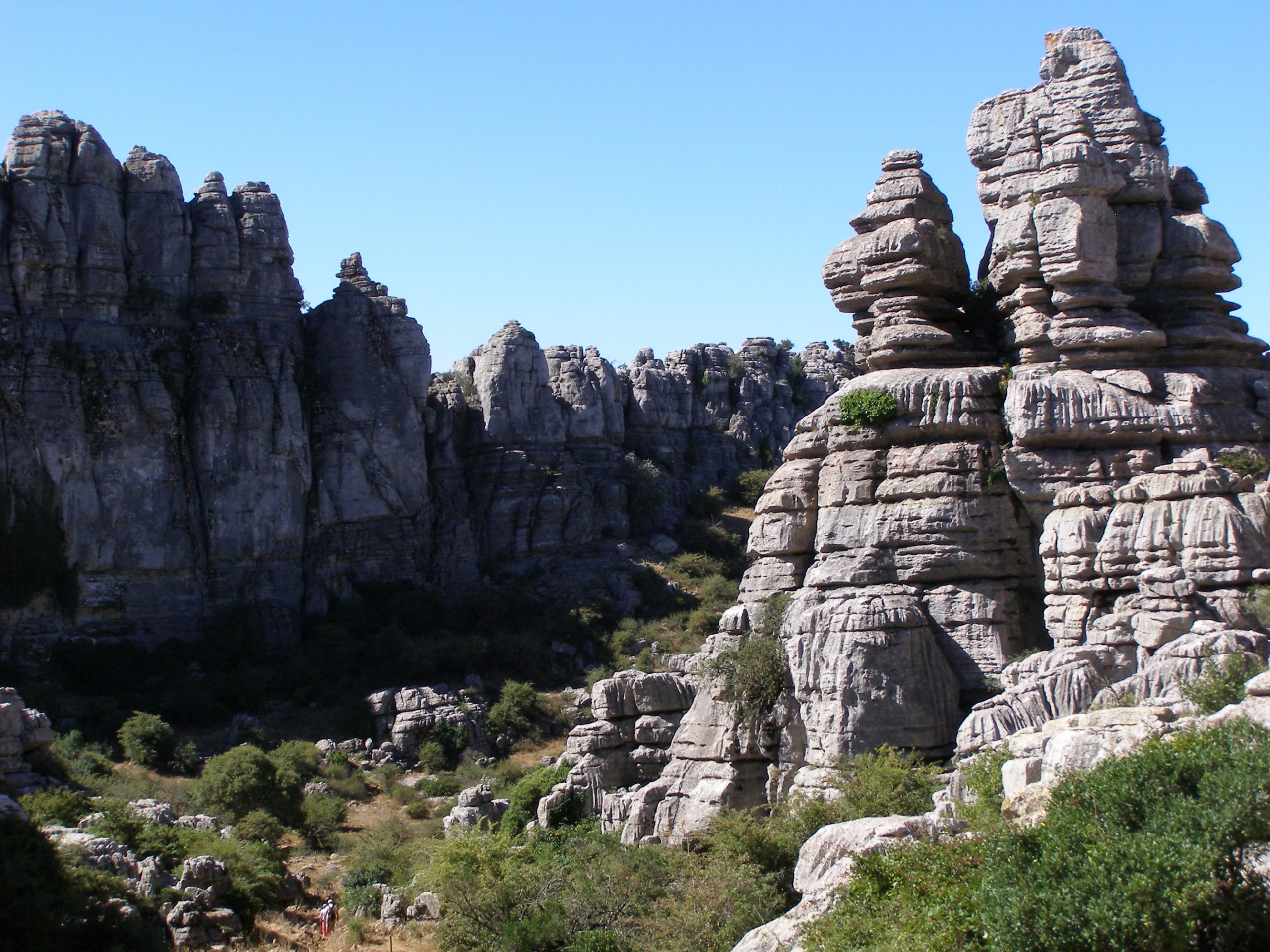 You cannot leave Málaga without visiting El Torcal de Antequera. Don't miss out on this unique natural wonder
Hiking Routes in El Torcal de Antequera
Currently, there are three marked hiking routes that can be explored for free without the need for reservations. Each route is equipped with signs and markers along the way, making it easy for anyone to follow.
In addition to these marked routes, there are other options that require a guide as they are not signposted. These alternative routes provide a deeper and more detailed experience of the natural landscape. To participate in these guided tours, a prior reservation is necessary.
It is recommended to wear appropriate footwear and clothing for any route. Additionally, it is advisable to bring a backpack with water, food, and, of course, a camera to capture wonderful images of this World Heritage Site.
Free Routes in El Torcal
Green Route: This is the easiest and shortest route, with a length of 1.5 kilometers and an approximate duration of 45 minutes. It is suitable for families with children and starts from the visitor center. Along this route, you can admire the characteristic rock formations of the natural landscape.
Yellow Route: A circular trail measuring 3 kilometers in length, of moderate difficulty, with an approximate duration of 2 hours. It shares the starting and ending points with the Green Route and passes through an interesting area of narrow passages between rocks, where abundant vegetation can be found.

The trail begins and ends at the Torcal visitor center, allowing you to discover other fascinating rock formations in the natural environment, such as "El Camello" or "La Botella," as well as a unique tree known as the Montpellier Maple.

Orange Route: A linear hike of moderate difficulty, with a total length of 7.2 kilometers (round trip) and an approximate duration of 3.5 hours. It starts from the lower parking area and ascends to the visitor center parking lot, earning the name "The Ascent to Torcal Alto" route.
Detailed information about each route, as well as contact details for making reservations, can be found on the official website of El Torcal de Antequera.
Opening hours and prices at El Torcal
Admission to the impressive landscape of El Torcal de Antequera is free if we choose to explore it on our own. However, if we decide to hire a guided tour, a fee will apply. In case the main parking lot is full, there is the option to park in lower areas or take a bus up to the site.
Furthermore, the natural site remains open at all times, without specific time restrictions. Nevertheless, it is advisable to visit early in the morning to fully enjoy it and reserve the afternoon to explore the nearby city of Antequera, with its well-preserved and must-visit dolmens.
How to get to El Torcal de Antequera?
The quickest way to reach El Torcal de Antequera from the city of Malaga (1 hour) is to take the A-45 highway to Casabermeja. From there, follow the MA-3404 road, which will lead you to the A-7075 and MA-9016 roads.
These last roads, passing through mountainous areas, have many curves and steep gradients, as well as sections close to cliffs.
For those who are prone to motion sickness, it is recommended to take some medication or chewing gum to prevent it. Finally, you will arrive at the parking lot and visitor center of the natural site.
To get there, follow the directions on google maps by clicking here.