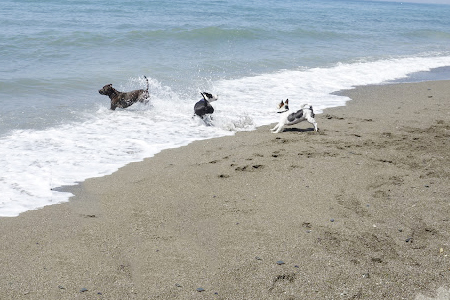 Dog Beach Arroyo de Totalán, located between Malaga and Cala del Moral in the municipality of Rincón de la Victoria, is a paradise for dog lovers. With an area of over 14,000 square meters, it is the largest dog beach in the province of Malaga. Both the Malaga City Council and the Rincón de la Victoria Council have worked together to improve the area and make it a pleasant place for pets and their families.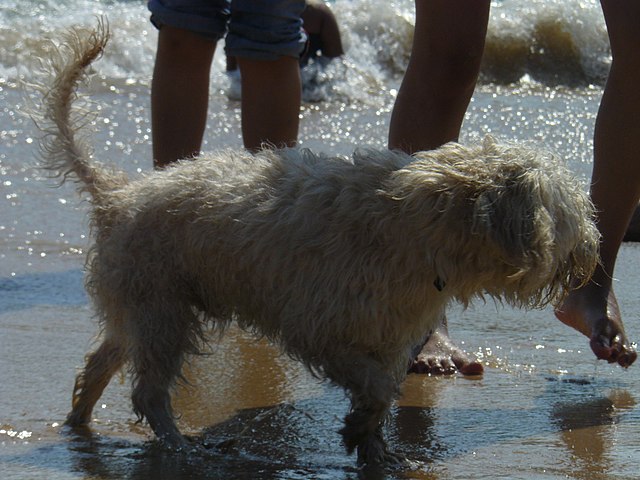 Although the beach is not suitable for swimming, it is an ideal place to enjoy a day outdoors with your pet. The area is surrounded by nature and the water from the stream provides a cool and pleasant environment on hot days. It is important to note that in order to maintain the beach in the best conditions, it is necessary to respect hygiene and safety rules. Dog Beach Arroyo Totalán has trash cans and informative panels, but does not have other services such as beach bars or shaded areas.
Beach Services
Dog Beach Arroyo Totalán does not have many services, as it is a beach especially for dogs. However, it offers some basic services such as:
Small parking area
Special bins for dog excrement
Dog showers
Small oasis with palm trees where dogs can rest.
If you want to enjoy other services, such as beach bars, bars or restaurants, you can visit the nearby beach of Cala del Moral, which is just a few minutes' drive from Dog Beach Arroyo Totalán.
Dog Beach Arroyo Totalán Schedule
Beach open all year round. No time restrictions.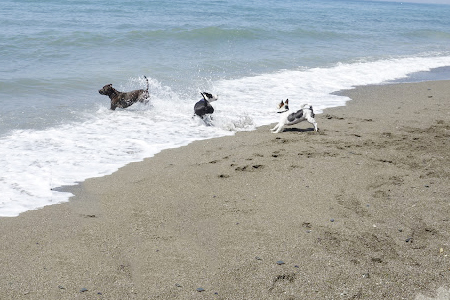 Dog Beach Arroyo Totalán Rules
Keep your pet under control at all times.
Avoid disturbing other users and maintain peaceful coexistence between dogs and owners.
Pick up your pet's droppings and dispose of them in the trash.
Make sure your dog is up to date with its vaccinations and bring its vaccination record.
Entry is prohibited for potentially dangerous dogs.
Dogs weighing more than 20 kilos must wear a muzzle.
Keep your dogs within the marked dog area.
Owners must carry all documentation and control their pets at all times.
Swimming is not allowed in this area.
Remember that it is important to respect these rules to maintain the safety and cleanliness of the dog beach and to enjoy a fun and safe day with your pet.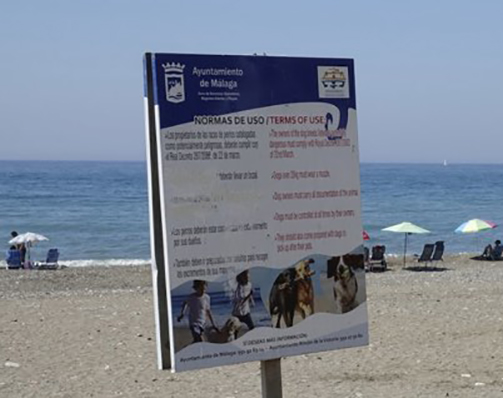 How to get to Dog Beach Arroyo Totalán in Malaga?
The easiest way to get there is by car, taking the MA-24 road south from the center of Malaga. Then take exit 251 and follow the signs to the beach.
It is also possible to get there by public transport by taking bus line number 11 from the center of Malaga to the "Arroyo Totalán" stop, which is just a few minutes' walk from the beach.
Follow the directions by clicking here.
Reviews from users
Have you been to this dog beach? How was the experience? Leave us your comments.